Off the Top of My Head
"We will be focused on trying to find the lead domino and wack away at it until it falls. What I mean by that is find the main area we need to improve that will help our group." – Jay Woodcroft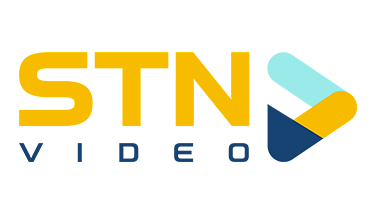 One game does not a turnaround make, but the Edmonton Oilers addressed a couple issues that contributed to Dave Tippett losing his job in Woodcroft's debut behind the bench in their
3-1 win
over the New York Islanders Friday. The Oilers scored the first goal for just the 13
th
time in 45 games and Mike Smith provided the kind of goaltending they haven't had enough of with 37 saves. Then, there was @Jesse Puljujarvi's
first goal
in 15 games.
The Oilers are a perfect 13-0-0 when they score first, and while they're not flawless when they get the kind of performance Smith finally turned in after an unquestionably difficult return from two different injuries, they're damn tough to beat. Most notable, Smith kept the Isles off the sheet in the first period with 18 saves.
"It's a good team win, it's a good team win," said Woodcroft, who brought former Oiler Dave Manson with him from Bakersfield with
Tippett and Jim Playfair let go
. "I enjoyed the way the game was played. I thought our players really played hard for each other. Mike Smith turned in a performance that allowed us a chance to work our way into the game tonight."
IT'S A START
This was easily Smith's best performance since his first two games of the season. The reality is it doesn't matter who is coaching when your goaltending is in the .800's — where Smith, @Mikko Koskinen and @Stuart Skinner were during a tailspin that negated a great start and prompted GM Ken Holland to make changes.
All that said, there remains much work to do and boxes to check. Smith shouldn't have had to be this good. The Islanders are no offensive juggernaut, but the Oilers allowed far too many
high-quality
cracks at him. This is a work in progress without any doubt, so take the points and get ready for the Sharks in San Jose Monday.
"What I really liked to see was when the game was on the line in the third period, we valued hard plays," Woodcroft said. "That's a credit to the players in the dressing room. I liked the fact it was an emotional game today and it's been an emotional couple days for this team. I'm pleased for our players.
"Is there stuff to clean up? There is some stuff that we have to clean up. But for me, we're going to take 15, 20 minutes to enjoy this win, then come back tomorrow with a professional attitude and work on our game."
WINNING AND MISERY
Oct 1, 2021; Everett, Washington, USA; Edmonton Oilers head coach Dave Tippett watches play against the Seattle Kraken during the third period at Angel of the Winds Arena. Mandatory Credit: Joe Nicholson-USA TODAY Sports
Old NFL coach Bill Parcells once said, "There's winning and then there's misery." Whether you're talking pigskin, puck or any other pro sport, results trump everything else, so you get what we had Thursday. That said, hockey, like every sport, is a people business. Holland touched on that in
his meeting with the media
. A snippet from the
last few minutes
of his availability.
"It's a tough day. When I texted Tip this morning at quarter to eight, 7:30, I'm at the office. When he gets the text, I think he knows what the text means," Holland said. "You know, you build relationships, you know? I didn't really know Tip before I hired him. We'd been around the league to say, 'hello,' but when you work with somebody every day, you build relationships.
"I guess I want it to come out that it's a tough day. It's a tough day for Oilers' fans. We're not winning, not meeting expectations . . . you want to believe you team is headed in the right direction. You want to believe you're growing the team, that you're building. I think that for two years and 20 games we were doing that. The last 20 games we haven't done that.
"For me, it's a tough day for the fans. It's a tough day for the people in there . . . it's a funeral feeling. Everybody is down, like they're massively down. They've worked closely together for three years and then they're saying goodbyes. Tip is leaving and they're cleaning out their offices. It's a tough day . . . these are real people's lives. These are people that care . . ."
That's the gig. Thanks, Tip. See you down the road.
WHILE I'M AT IT
Former Oiler Anson Carter and long-time Minnesota Wild beat writer
Mike Russo
got into
a pissing match
lately after Carter questioned Minnesota's depth and Russo, the resident scribe in Minnesota forever, questioned how much Carter actually knows about the Wild.
Carter took the spat from social media to
live TV
on TNT's panel with Wayne Gretzky last week, and it wasn't a good look. From the TV spot: "I want to get back to Russo guy at some point," Carter said. "Apparently I don't watch games. Just stay on code, Russo. Stay on code, buddy.
"Lazy. Fans that are saying I've got an ego too. OK, he doesn't have an ego for saying 'he's not an authority' on this same talk? It's the wrong month. Stay on code. Please stay on code because we know exactly what's happening."
Some took the "wrong month" mention by Carter as a reference to Black History Month, which is February. The implication seemed to be Carter sensed something racist in what Russo said. The way I interpreted it, Russo was calling out a bad take. Nothing more.
AND . . .

 
He's big-time raw and rough around the edges, but whenever I watch

Markus Niemelainen

play, I like what I see. I don't know when or where he'll make himself a regular on the Oilers' blueline, but the size and physicality he brings has to be a fit sooner or later, no?

 
Previously by Robin Brownlee
Recent articles from Robin Brownlee