Off the Top of My Head
Photo credit:Mandatory Credit: Perry Nelson-USA TODAY Sports
Enough already about Kailer Yamamoto's contract status. Enough already about Kailer Yamamoto's contract status. Enough already about . . . Honestly, I had the best intentions, then here comes Joel Farabee and his spanking new $30-million contract with the Philadelphia Flyers and here we are.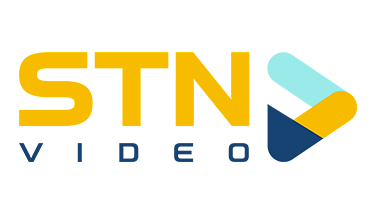 Lots of people, myself included, have been going on and on about how much the Edmonton Oilers should pay Yamamoto on his next contract after a 2020-21 season in which he struggled in the back half, ending up with 8-13-21 in 52 games. With
Yamamoto
, not having salary arbitration rights, a lot of people had the pay range pegged at $1.5 to $2 million on a two-year bridge deal.
Along comes
Farabee
, 21, who gets six years and an AAV of $5 million from GM Chuck Fletcher after putting up 20-18-38 in 55 games last season. Through 107 games in two seasons, Farabee has 59 points. After 105 games in parts of four seasons, Yamamoto has 52 points. That, some people insist, makes them comparable. Well, no. Farabee's deal sets the market. Well, no.
First, I don't think there's any question the Flyers are overpaying Farabee right now, which is not a luxury Oilers' counterpart Ken Holland has. Farabee is the exception in the market this off-season, not the rule. Second, the Flyers have decided Farabee is a keeper. No question his second season was a big improvement on his first. I don't know the kid beyond the numbers.
The Oilers, clearly, aren't as sure about Yamamoto at this point with the way the second half of this season went. He had five more points in 27 games in 2019-20 (26 points) than he did in 52 games this season. There was a clear drop off. All that aside, there's no good reason for Holland to rush to judgment. The smart play is a two-year bridge deal at right around $1.5 million per. Farabee doesn't change that. If Yamamoto and agent J.P. Barry think he does and are dragging their feet because of it, it's a mistake.
THE JAB
Oct 2, 2019; Edmonton, Alberta, CAN; The 2019-2020 Edmonton Oilers are introduced the fans prior to a game against the Vancouver Canucks at Rogers Place. Mandatory Credit: Perry Nelson-USA TODAY Sports
The significant news coming out of COVID-19 protocols for the 2021-22 season just finalized by the NHL and the NHLPA is that teams will be able to suspend unvaccinated players who aren't able to participate in regular team activities and travel. Elliotte Friedman was first with the story
here
.
The most noteworthy aspects from where I sit is the no-nonsense approach in dealings with unvaccinated players – I'm wondering how much talk and negotiating it took to have the NHLPA sign off on it. Most notably from Friedman:
Like vaccination rules regarding fans attending games at buildings around the league, I was hoping we'd be done with all this by now, but here we are. I completely agree with the hard line being taken on the protocols. Better late, which we certainly are, than never.
These new protocols prompted former Oiler Rocky Thompson to
step down
as an associate coach with the San Jose Sharks Friday as he cannot, under the rules that are now in place, perform his coaching duties. Thompson has a medical exemption that prevents him from being vaccinated. What that exemption is, he didn't say.
ON THE MOVE
With the Arizona Coyotes out of Gila River Arena following the 2021-22 season and talking about
building a new arena
closer to downtown Phoenix, there could be an old Edmonton angle to the story with the Coyotes needing a temporary home.
Owner Alex Meruelo is determined to keep the team in Arizona, but with any new rink years down the road as the process unfolds, Veterans Memorial Coliseum is being mentioned as a temporary home. Edmontonian Lyle Abraham, who owned and operated the Phoenix Roadrunners of the IHL, used to run the team out of that old barn, which was built in 1965.
The old rink has a
Saddledome
vibe to it in terms of configuration, but having watched some hockey in there, I can say it'll work as a temporary home for two or three seasons if need be. It's got better sightlines for hockey than America West Arena downtown, where the Coyotes played until moving to Glendale.
WHILE I'M AT IT
Previously by Robin Brownlee
Recent articles from Robin Brownlee