Off the Top of My Head
Photo credit:Twitter.com/EdmOilKings
Sebastian Cossa of the Edmonton Oil Kings won't be the answer in the crease for the Edmonton Oilers next season or even in 2022-23, but the six-foot-six puck-stopper could be a difference-maker in the blue paint for many years to come after that if the Oilers can get him in the 2021 NHL Entry Draft.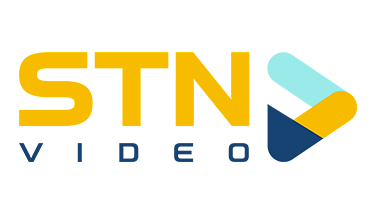 Ranked one of the top two goaltenders in the draft by most pundits and having performed for the Oil Kings with Oilers' GM Ken Holland having a front-row seat, the question is whether
Cossa
will be there when the Oilers draft 19
th
. Depending on which scouting outlet you look at, Cossa could go anywhere from 14
th
to 23
rd
.
The buzz about Cossa has been building for a while. It has ramped up again since in-the-know Oilers Now host Bob Stauffer, who has mentioned Cossa several times on his show and talked about him on
The Outsiders
podcast with Bryn Griffith and I last Monday, put out a tweet Friday.
NEXT IN LINE?
There's no question the Oilers need to upgrade their goaltending even if they
re-sign 39-year-old Mike Smith
. While they've taken four goaltenders in the last four drafts – Ilya Konovalov, Olivier Rodrigue, Stuart Skinner and Dylan Wells – none of them are considered the kind of blue-chip prospect Cossa is. Those who have been keeping tabs on Cossa as Stauffer has believe he could be NHL ready after another year with the Oil Kings and a year in the AHL. What happens between now and then? I don't know.
My NHL Draft has Cossa
going to Detroit
23rd in its mock draft. Sportsnet also has Cossa
ranked No. 23
in May rankings. Central Scouting has him
ranked
as the top North American goaltender. TSN's Bob McKenzie has Cossa going 14
th
overall. Here's what
writers have to say
, courtesy of My NHL Draft.
Holland and his scouting staff had eyes on Cossa all season, as you'd expect. It goes without saying several teams picking ahead of the Oilers are interested in taking a player seen by some as a potential franchise cornerstone. The question is whether Holland deems Cossa that kind of building block. I'm guessing he does.
The Oilers haven't used a first-round pick to take a goaltender since 2004, when they had two selections and used the first to take Devan Dubnyk 14
th
. They got Hall-of-Famer Grant Fuhr 8
th
overall in 1981. Glen Sather swiped Andy Moog 132
nd
in 1980. Aside from that, it's been slim pickings draft-wise. If they want Cossa they'll likely have to move up to get him.
Even if Holland drafts Cossa, what's the plan in the blue paint between draft day and his best-case ETA as an NHL goaltender? Even if Smith gets a new deal, which I expect, I can't see him being a 50-55 game option next season. Do we get another year with Smith and Mikko Koskinen splitting duties or does Holland buy Koskinen out? Does Skinner get a look? After that?
Stay tuned.
FOR DARON
There are a lot of reasons fans are cheering for the underdog Montreal Canadiens in these playoffs. We got a glimpse of one of them after the Habs defeated the Vegas Golden Knights 3-2 in OT Friday night to take a 2-1 series lead when the cameras panned former Oiler Luke Richardson on the bench.
Many Oilers' fans will remember Richardson, who played here from 1991-92 to 1996-97, while younger fans won't. Hockey's road has taken him to Montreal as an assistant coach, but he ran the bench Friday after head coach Dominique Ducharme was forced to isolate at home after testing positive for COVID.
In a tweet by Michael Armstrong, Richardson is seen touching a pin on his lapel. It's a
DIFD
pin, which stands for Do It For Daron, an initiative addressing youth mental health issues that began after Luke's daughter Daron died by suicide at age 14 in 2010. The tweet and the clip is here:
There are so many back-stories behind the headlines and results in the world of sports. The journey that Luke, who was a young father at the end of his time in Edmonton, wife Stephanie and daughter Morgan have made together and the vital initiative with DIFD they have been a part of since Daron passed is one of them. You can see
Daron's story here
. God bless.
Wishing everybody a Happy Father's Day today. No matter what you accomplish in life, you'll never do better than being a great father to your children. Lucky to know many of them.
Previously by Robin Brownlee
Recent articles from Robin Brownlee