Oilers Prospect Report: Lavoie finds offensive game in Bakersfield
Not a ton has happened in the last week, so we'll keep the intro short and sweet. However, quickly before you dive into the prospect report, the World Juniors are right around the corner, so stay locked in on OilersNation to stay updated with Team Canada and the Oilers prospects involved.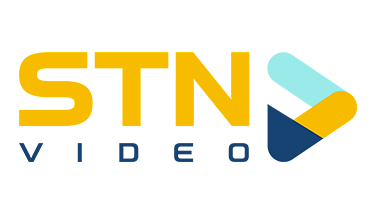 Petrov Continues To Prove Russia Wrong
Remarkably, Matvey Petrov isn't on Team Russia for the World Juniors. The Russians opted to take zero players playing in North America, including Petrov. 
He continued to prove that he was worthy of a spot adding four more points to his already impressive totals. Four of those points came in one night in a 7-6 loss versus Niagara. Offensively, Petrov couldn't do much more to help win. His three assists were all great passes, and he grabbed the fourth goal to tie the game up. He had one assist in a 2-1 loss against Mississauga the next night.
Petrov has 20 goals and 49 points in 29 games for North Bay and is now third in the OHL scoring race. 
Tullio Finds His Scoring Touch
Petrov wasn't the only Oilers prospect out to prove his national team wrong. Tyler Tullio was snubbed from the Team Canada selection camp, removing any chance of making the World Juniors roster. 
He answered the critics with seven points in two games, including a hat trick against the Ottawa 67s. Tullio hasn't scored much this season, with only nine goals before his hat trick. He finished with 27 in the 2019-20 season, so perhaps this could be the start of returning to that scoring form. The next night, the Oshawa forward finished with a goal and three primary assists versus the Peterborough Petes. 
Tullio now has 12 goals and 38 points in 26 games for Oshawa. 
Bakersfield Condors Update
Raphael Lavoie finally had a breakout game offensively. The Oilers 2nd round pick from 2019 had struggled to produce with only three assists in 18 games. That changed on Friday night when he scored two goals and finished with five points in a 5-1 win versus the San Diego Gulls. 
One of those goals he assisted on was Philip Broberg's first in North America. The former first-rounder looked decent when he was with the Oilers, but Bakersfield is the best place for him to be right now. His numbers looked good with 11 points in 15 games with the Condors. 
Between the pipes, Ilya Konovalov is starting to figure it out. He was given the start against the Gulls and stopped 20 shots allowing only one goal. In his last five games, Konovalov has a 0.946 SV%. His overall save percentage is now .900, and his goals-against is 2.48. 
| | | | | | | | |
| --- | --- | --- | --- | --- | --- | --- | --- |
| | | | | Games Played | Goals | Assists | Points |
| AHL | | | | | | | |
| Cooper Marody | Bakersfield Condors | Forward | Season | 18 | 6 | 9 | 15 |
| | | | Last 7 days | 0 | 0 | 0 | 0 |
| Dmitri Samorukov | Bakersfield Condors | Defence | Season | 15 | 1 | 2 | 3 |
| 84th overall, 2017 | | | Last 7 days | 1 | 0 | 0 | 0 |
| Dylan Holloway | Bakersfield Condors | Forward | Season | 0 | 0 | 0 | 0 |
| 14th overall, 2020 | | | Last 7 days | 0 | 0 | 0 | 0 |
| Filip Berglund | Bakersfield Condors | Defence | Season | 17 | 0 | 2 | 2 |
| 91st overall, 2016 | | | Last 7 days | 2 | 0 | 0 | 0 |
| Graham McPhee | Bakersfield Condors | Forward | Season | 16 | 2 | 1 | 3 |
| 149th overall, 2016 | | | Last 7 days | 1 | 0 | 0 | 0 |
| James Hamblin | Bakersfield Condors | Forward | Season | 15 | 3 | 2 | 5 |
| | | | Last 7 days | 0 | 0 | 0 | 0 |
| Markus Niemelainen | Bakersfield Condors | Defence | Season | 14 | 1 | 2 | 3 |
| 63rd overall, 2016 | | | Last 7 days | 0 | 0 | 0 | 0 |
| Michael Kesselring | Bakersfield Condors | Defence | Season | 12 | 1 | 2 | 3 |
| 162nd overall, 2018 | | | Last 7 days | 1 | 0 | 1 | 1 |
| Ostap Safin | Bakersfield Condors | Forward | Season | 14 | 1 | 0 | 1 |
| 115th overall, 2017 | | | Last 7 days | 2 | 0 | 0 | 0 |
| Philip Broberg | Bakersfield Condors | Defence | Season | 15 | 1 | 10 | 11 |
| 8th overall, 2019 | | | Last 7 days | 1 | 1 | 0 | 1 |
| Philip Kemp | Bakersfield Condors | Defence | Season | 13 | 0 | 2 | 2 |
| 208th overall, 2017 | | | Last 7 days | 1 | 0 | 0 | 0 |
| Raphael Lavoie | Bakersfield Condors | Forward | Season | 19 | 2 | 6 | 8 |
| 38th overall, 2019 | | | Last 7 days | 1 | 2 | 3 | 5 |
| Ryan McLeod | Bakersfield Condors | Forward | Season | 7 | 1 | 4 | 5 |
| 40th overall, 2018 | | | Last 7 days | 0 | 0 | 0 | 0 |
| Tim Soderlund | Bakersfield Condors | Forward | Season | 3 | 0 | 0 | 0 |
| | | | Last 7 days | 1 | 0 | 0 | 0 |
| Vincent Desharnais | Bakersfield Condors | Defence | Season | 19 | 2 | 3 | 5 |
| 183rd overall, 2016 | | | Last 7 days | 1 | 0 | 0 | 0 |
| William Lagesson | Bakersfield Condors | Defence | Season | 11 | 0 | 2 | 2 |
| 91st overall, 2014 | | | Last 7 days | 0 | 0 | 0 | 0 |
| | | | | | | | |
| | | | | Games Played | GAA | SV % | |
| Ilya Konovalov | Bakersfield Condors | Goaltender | Season | 10 | 2.48 | 0.9 | |
| 85th overall, 2019 | | | Last 7 days | 1 | 1 | 0.952 | |
| Olivier Rodrigue | Bakersfield Condors | Goaltender | Season | 9 | 3.49 | 0.869 | |
| 62nd overall, 2018 | | | Last 7 days | 0 | 0 | 0 | |
| | | | | | | | |
| | | | | Games Played | Goals | Assists | Points |
| | | | | | | | |
| Europe | | | | | | | |
| Maxim Beryozkin | Lokomotiv Yaroslav (KHL) | Forward | Season | 29 | 1 | 1 | 2 |
| 138th overall, 2020 | | | Last 7 days | 1 | 0 | 0 | 0 |
| Maxim Denezhkin | Lada Togliatti (VHL) | Forward | Season | 35 | 8 | 15 | 23 |
| 193rd overall, 2019 | | | Last 7 days | 2 | 0 | 0 | 0 |
| Jeremias Lindewall | Modo Hockey (Sweden) | Forward | Season | 26 | 0 | 3 | 3 |
| 200th overall, 2020 | | | Last 7 days | 2 | 0 | 0 | 0 |
| Aapeli Räsänen | KalPa (Liiga) | Forward | Season | 33 | 5 | 12 | 17 |
| 153rd overall, 2016 | | | Last 7 days | 1 | 0 | 0 | 0 |
| Patrik Siikanen | JVP (Liiga) | Forward | Season | 22 | 6 | 4 | 10 |
| 195th overall, 2018 | | | Last 7 days | 2 | 1 | 1 | 2 |
| | | | | | | | |
| NCAA | | | | | | | |
| | | | | | | | |
| Skyler Brind' Amour | Quinnipiac Univ | Forward | Season | 17 | 1 | 5 | 6 |
| 177th overall, 2017 | | | Last 7 days | 0 | 0 | 0 | 0 |
| Filip Engaras | University of New Hampshire | Forward | Season | 17 | 4 | 4 | 8 |
| 169th overall, 2020 | | | Last 7 days | 0 | 0 | 0 | 0 |
| Tomas Mazura | Providence College | Forward | Season | 8 | 1 | 1 | 2 |
| 162nd overall, 2019 | | | Last 7 days | 0 | 0 | 1 | 1 |
| Luca Munzenberger | University of Vermont | Defence | Season | 15 | 0 | 2 | 2 |
| 90th overall, 2021 | | | Last 7 days | 0 | 0 | 0 | 0 |
| Carter Savoie | University of Denver | Forward | Season | 16 | 12 | 10 | 22 |
| 100th overall, 2020 | | | Last 7 days | 0 | 0 | 0 | 0 |
| | | | | | | | |
| OHL | | | | | | | |
| | | | | | | | |
| Matvey Petrov | North Bay Battalion | Forward | Season | 29 | 20 | 29 | 49 |
| 180th overall, 2021 | | | Last 7 days | 2 | 1 | 4 | 5 |
| Tyler Tullio | Oshawa Generals | Forward | Season | 26 | 12 | 26 | 38 |
| 126th overall, 2020 | | | Last 7 days | 2 | 4 | 3 | 7 |
| | | | | | | | |
| QMJHL | | | | | | | |
| | | | | | | | |
| Xavier Bourgault | Shawinigan Cataractes | Forward | Season | 24 | 22 | 20 | 42 |
| 22nd overall, 2021 | | | Last 7 days | 0 | 0 | 0 | 0 |
| | | | | | | | |
| USHL | | | | | | | |
| | | | | | | | |
| Shane Lachance | Youngstown Phantoms | Forward | Season | 23 | 1 | 3 | 4 |
| 186th overall, 2021 | | | Last 7 days | 1 | 0 | 0 | 0 |
| | | | | | | | |
| WHL | | | | | | | |
| | | | | | | | |
| Jake Chiasson | Brandon Wheat Kings | Forward | Season | 0 | 0 | 0 | 0 |
| 116th overall, 2021 | | | Last 7 days | 0 | 0 | 0 | 0 |
| Max Wanner | Moose Jaw Warriors | Defence | Season | 31 | 1 | 8 | 9 |
| 212th overall, 2021 | | | Last 7 days | 2 | 0 | 2 | 2 |
Recent articles from Liam Horrobin