Oilers sign Warren Foegele to three-year extension with $2.75 million AAV
Photo credit:Jerome Miron-USA TODAY Sports
This afternoon, the Edmonton Oilers announced via their social media channels that the team has signed the newly acquired Warren Foegele to a three-year contract that carries a cap hit of $2.75 million per year.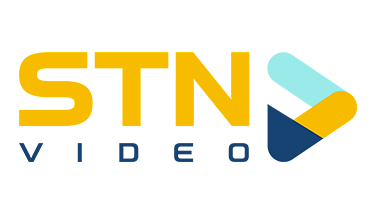 Foegele, recently acquired in
the trade that sent Ethan Bear to Carolina
, was brought in to help fill the depth-scoring hole that has been plaguing this team for years now, which is a role he should be able to help with seeing as he's scored at least 10 goals in each of his last three seasons. The 25-year-old native of Markham, Ontario, built a reputation as a strong two-way presence and penalty killer for the Hurricanes, which is the exact role he'll be asked to handle here in Edmonton. At 6'2″ and pushing 200 pounds, Foegele will also add some size and speed into the lineup that will hopefully help the Oilers improve their cycle game and ability to maintain the puck down low.
Now that he has a three-year contract in his pocket, Foegele will be locked in as part of this team for the foreseeable future and I'll be very interested to see how much he helps here in year one. Obviously, trading away Ethan Bear to get Foegele means that both players will be tied together, and it will be up to each of them to put their best foot forward with their new clubs. Seeing as Foegele is already training with the likes of Connor McDavid and Darnell Nurse, you have to hope that the familiarity means that it won't take him long to get comfortable in the first year of this deal.
In 53 games played with the Hurricanes in 2021, Foegele registered 10 goals and 10 assists for 20 points while averaging 14:09 in TOI. In 200 career NHL games, Foegele has amassed 35 goals and 68 points.
FOEGELE'S NHL CAREER SO FAR
| Season | Team | League | GP | G | A | Pts | PIM | +/- | PGP | G | A | Pts | PIM |
| --- | --- | --- | --- | --- | --- | --- | --- | --- | --- | --- | --- | --- | --- |
| 2017-18 | Charlotte Checkers | AHL | 73 | 28 | 18 | 46 | 40 | 22 | 8 | 0 | 3 | 3 | 12 |
| 2017-18 | Carolina Hurricanes | NHL | 2 | 2 | 1 | 3 | 0 | 3 | — | — | — | — | — |
| 2018-19 | Carolina Hurricanes | NHL | 77 | 10 | 5 | 15 | 20 | -17 | 15 | 5 | 4 | 9 | 6 |
| 2019-20 | Carolina Hurricanes | NHL | 68 | 13 | 17 | 30 | 34 | 9 | 8 | 1 | 0 | 1 | 2 |
| 2020-21 | Carolina Hurricanes | NHL | 53 | 10 | 10 | 20 | 20 | 4 | 10 | 1 | 1 | 2 | 10 |
| | NHL Totals | | 200 | 35 | 33 | 68 | 74 | | 33 | 7 | 5 | 12 | 18 |