Players from Frank Seravalli's February Trade Targets list who might interest the Oilers
Photo credit:© Steven Bisig-USA TODAY Sports
The Edmonton Oilers are rolling since promoting Jay Woodcroft.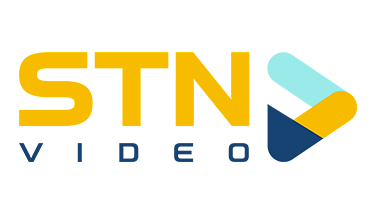 The team has won four games in a row, with three of those wins coming in four-point games against Pacific Division rivals, and they now own a 27-18-3 record, good for seventh in the Western Conference in terms of points percentage.
While it's only been a few games, it's easy to get optimistic about the Oilers given how they've looked with Woodcroft behind the bench. The Oilers look more energetic and engaged and Woodcroft has done an impressive job at getting the depth players more involved so the team doesn't have to lean so heavily on Connor McDavid and Leon Draisaitl.
The question now is what kind of reinforcements Ken Holland will give the team with the trade deadline a little over a month away.
Back in January, word came out that
Holland didn't want to give up Edmonton's first-round pick
unless the team was higher in the standings. If the team continues to play as they have over the first four games of the Woodcroft era, it'll be easier for Holland to justify going all-in to help the Oilers go on a deep playoff run.
Nov 13, 2021; Detroit, Michigan, USA; Montreal Canadiens defenseman Ben Chiarot (8) gets set during a face-off in the third period against the Detroit Red Wings at Little Caesars Arena. Mandatory Credit: Rick Osentoski-USA TODAY Sports
2. Ben Chiarot
Scoop: Canadiens GM Kent Hughes sent a not-so-subtle message on Wednesday. If you want Chiarot, step up and get him. Because Hughes said the Canadiens "won't wait for the market" in order to move the in-demand defenseman, who was injured on Saturday. He's not expected to be out long, but that doesn't mean the Habs have any interest in plugging him back into the lineup right away. There's a chance he's played his last game as a Canadien. There is hardly a Cup contending team Chiarot would not improve; Chiarot is a minute-chewing, dependable defenseman who is also incredibly well-liked in locker rooms.
Duncan Keith is currently out with a concussion. Ken Holland said that he'll miss two-to-four weeks but head injuries are very difficult to predict. With that in mind, adding a veteran, minute-munching defender ahead of the trade deadline should be high on Holland's list of priorities.
Ben Chiarot, who can play both the left and right side of the blueline, was a rock for the Habs during their playoff run last year, logging a team-leading 25:15 per game. This is the type of veteran defender the Oilers could use, but it's hard to say if Holland will be willing to pay a high price for a rental acquisition.
4. Brandon Hagel
Scoop: If you're looking for this year's version of a Blake Coleman or Barclay Goodrow addition, look no further than Hagel, who has generated significant interest in Chicago. Provided that the Blackhawks' high price is met, he's a good bet to move (subject, of course, to the opinion of Chicago's next GM). At least four teams are known to have engaged in conversation on Hagel: Florida, Toronto, New Jersey and Calgary. The Flames likely moved on to Toffoli; the Maple Leafs are focused on defense. But Hagel's contract and cost certainty is making teams drool. He is in first-round pick plus top prospect territory, which is understandable given the contract, his production and style of play.
Adding a forward doesn't seem like quite so much of a major need right now because Woodcroft is getting more out of his roster than Dave Tippett did. Woodcroft is using Ryan Nugent-Hopkins as the team's third pivot with Warren Foegele and Derek Ryan on his wings and the line has been thriving.
But with news coming out that
Jesse Puljujarvi could miss multiple weeks due to injury
, it isn't out of the question for Holland to add some more forward depth ahead of the deadline. An interesting name that stands out is Brandon Hagel, a 23-year-old winger in Chicago who does a little bit of everything. Hagel plays a sound two-way game, kills penalties, and has 14 goals and 27 points through 44 games.
Giving up a first-round pick for a player who's under control for multiple years might be more ideal to Holland than doing so for a rental.
10. Mark Giordano
Scoop: Interest is picking up in Giordano, who probably isn't in first-round pick territory, but could net the Kraken a decent second-round return. You can bet that GM Ron Francis will want to help Giordano land in a preferred destination, somewhere he is comfortable and could help in a Stanley Cup chase. Officially, Giordano has input by submitting 19 teams to which he'd accept a trade. The Kraken also ideally may want to wait until a bit closer to the deadline because they don't have many bodies playing in the AHL as a first-year franchise, especially if they are trading for futures.
Another veteran defender on the rental market is Mark Giordano, a familiar face from the Battle of Alberta. Giordano is Seattle's first-ever captain but the Kraken are nowhere near playoff contention and it's fair to assume they'll look to move him before the trade deadline. The challenge is his $6.75 million cap hit, which is almost twice as large as the one carried by Chiarot.
11. Nick Paul
Scoop: The preference of the Ottawa Senators is to keep Paul. Full stop. That much is clear; they value his contribution, his work ethic, his compete level. They've made what they believe are fair offers to extend him, including a three-year, $6 million ($2 million per) proposal that did not gain traction. This much is also clear: Given where the Senators are, they can't afford to watch Paul walk for nothing. So if push comes to shove over the next month, keep an eye on Paul as a player with real value for Ottawa to cash in on on the trade market.
Another versatile, two-way forward who might interest the Oilers is Nick Paul of the Senators. Paul can play both centre and the wing, he has a gritty, hard-working style of play, and he can chip in a little bit offensively, as he has nine goals through 46 games this season. While not a game-changing talent, Paul would make Edmonton's forward group deeper as he can play up and down the lineup.
14. Alexandar Georgiev
Scoop: We reported earlier this week that in addition to checking in on Fleury, the Golden Knights also inquired about Georgiev. The Rangers are believed to be open to moving him if they can find another veteran that they'd be comfortable with as an insurance policy on Vezina candidate Igor Shesterkin. Georgiev was a staple on the Trade Target board last summer after placing what we'd call a 'soft' trade request with the Rangers. He let the team be known he was open to a change of scenery, ready for a starter's workload elsewhere. He's not wrong: Over five NHL seasons, Georgiev has a career save percentage of .910. The league average is .904 this season.
We've pretty much beaten the goalie discussion to death at this point. There are two usual suspects on the rental market who probably don't make sense for the Oilers: Marc-Andre Fleury because of his large cap hit and Joonas Korpisalo because he isn't actually an upgrade over what they have. The only goalie from this list I'll bring up is Georgiev because he's a multi-year option rather than a rental.
Georgiev once looked like the goaltender of the future in New York but that seat has been taken by Igor Shesterkin. He's a restricted free agent at the end of this season coming off of a two-year contract worth $2.425 million annually and he'll be eligible for unrestricted free agency in the summer of 2023.
Is Georgiev better than what the Oilers currently have? Edmonton's young goalie who's currently playing in the AHL might already be better.
23. Nick Leddy
Scoop: At the right price, there will be considerable interest in Leddy, who has won a Stanley Cup and skated in four Conference Finals. He's still only 30 and has already logged 821 career games. It'd be interesting to ask Barry Trotz if the Islanders miss him? He was a salary cap casualty on the Island, but he's been just about exactly as advertised in Detroit. Leddy is dependable, steady and can chip in the odd point from the point as a capable second unit power play guy. Leddy has missed only a small handful of games in his career and he'd be a solid option on the rental defense market.
Finally, we have another veteran defender on an expiring contract. Nick Leddy was moved to the Red Wings by the Islanders as a salary cap dump last off-season and he's been a solid contributor on a young team, eating minutes and playing against high-quality competition. Leddy has a $5.5 million cap hit, which isn't cheap, but he wouldn't command as much in return as Chiarot or Giordano.