Questions for Quinn: A walk down memory lane
What is your fondest memory of the Oilers?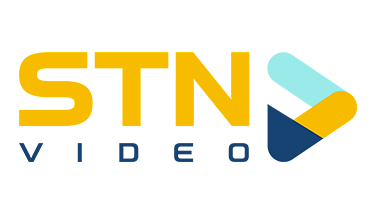 For starters, it's Saturday night, I told the boys at Oilersnation that I'd have an article done last weekend before I went on holidays: a golf trip to the Dominican Republic. But here I am poolside slamming away on the keyboard while the crew drinks scotch and uses a Theragun to loosen up after 36 holes of golf today. I've never done that before, she really tightens up the back and hips.
Ok, to the point:
Does anyone have just a single fondest memory of the Oilers?
Whenever people ask me this, the absolute first thing that comes to mind is that game against Dallas in 1997, when the Oilers came back from down 3-0 in the third period. The excitement, the joy, hugging strangers, the chanting in between the third period and overtime… do you think we'll ever experience anything like that again? The Oilers have had some incredible moments, but the energy and the noise in Northlands Coliseum… it's unlike anything I've ever felt since.
In 2017, I was working in media, but I was at game two when the Oil beat the Sharks and the dance party that erupted at Ford Hall. That was something to write home about. The swaying of the area, the absolute joy that Oilers fans hadn't felt in so long, and just how organic it was for the first dance party to just start up… you can't beat that.
Since I'm here…in the Dominican golfing, in case anyone forgot… with some Oilers fans, I decided to do a bit of a poll.
First up, Natasha Staniszewski, a lifelong sports fan and longtime sports anchor (she's with me on this trip at Casa de Campo). She spent ten years in the throws of Leafsnation in Toronto, but always made sure to wear Oilers. The first thing that came to mind for her was that fabled night when our dear captain absolutely undressed and embarrassed Morgan Rielly at Scotiabank Arena. WE ALL KNOW THE PLAY. She made sure to jump up and celebrate for Oilersnation, making us all so proud.
I asked another couple of guys from Peace River who are a part of this tour. This is certainly not something I condone, but I admit I was pretty intrigued when I heard this story. His name is Chad, we won't incriminate him further, but during the 2006 playoff run in the Stanley Cup final the Oilers were on the penalty kill, Chris Pronger was of course on the ice killing that penalty like that boss he was; Chad could tell he was tired, so he threw his rum and coke on the ice causing a delay.
Don't do it Oilers fans, but I admit it made me laugh, and seriously, the gamesmanship from a guy in the stands… it certainly didn't hurt because the Oilers won the game. (He doesn't remember which game it was, but it was close.) Does anyone remember a rum and coke on the ice at a critical time? Tell me someone remembers this.
Tell me about your fondest memory Oilersnation! And keep bringing those questions, please, I'm running out of questions to answer. HELP, I'm counting on you.
Recent articles from Quinn Phillips