Random Thoughts: The Losing Streak, Firing Dave Tippett, Brendan Perlini, and more
The Oilers just wrapped up their worst week+ of the season, and I felt like it would be a good time for your ol' pal Baggedmilk to come back with another dose of Random Thoughts to offer up some fresh takes on what's been happening.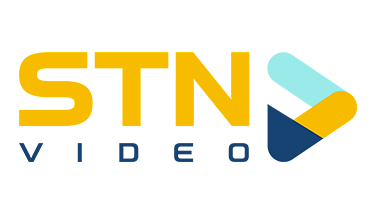 THE LOSING STREAK
For a team that only lost three games in a row once last season in the all-Canadian Division, it doesn't look like there is an end in sight for the
current slide
that's ripping the fanbase apart right now. Not only are the Oilers often being outplayed — they were good but lost anyway against Minnesota and Boston — but they can't get a goal to save their lives right now and I don't think I have to explain how hard it is to win in the NHL if you can't score. But as much as the lack of goal-scoring is undoubtedly an issue, the bigger problem I have is that the Oilers aren't playing with any passion or grit in their game, relying entirely on goals off the rush to power their offence instead of mapping out a plan B or C for how they can get more going. It's one thing to have the team losing games but it's another story entirely to watch them do it without registering even a blip of anger or rage on their Give-a-Shit meter. I don't know what's going on or what the answer is for how we can solve this problem, but something needs to change immediately before the Oilers piss away all of the goodwill they built for themselves with the 9-1 start to the year.
FIRE TIPPETT?
I've been doing this job for a long time now, but I have to admit that I was a little bit surprised to see how many folks are already aboard the Fire Tippett train that seems to be picking up steam with each passing loss. Before seeing the #FireTippett hashtag gaining more and more steam, I'll admit that I hadn't really considered the option of firing the coach all that much since punting him doesn't really feel like a Holland move, especially with the 16-10 record glossing over a bunch of this team's deficiencies. That's not to say that I don't understand why many folks want a change — we can all see what's going on in Vancouver now that they've replaced Green with Boudreau — but I truly don't know that Holland has the stones to make the move nor do I think he's even thinking about it right now. Besides, even if Tippett does get fired, who would Holland choose as the replacement? While I think that Jay Woodcroft probably deserves a look based on his work down on the farm, I just wouldn't bet against Holland going back to the well and bringing in a guy that's been recycled and spit out at least a time or two at the NHL level. Would it be an upgrade to bring in Mike Babcock? Torts? Some other variation of the same 10 names we've seen over and over again? I don't have the answer to these questions but the longer this losing streak goes on, the more I wonder if a change needs to be made and whether Ken Holland is even capable of recognizing it.
ZACH HYMAN
Last night
in the third period, Zach Hyman left the game "as a precaution" after taking a hit along the boards and looking like he injured his shoulder/collarbone/something around there in the process. Obviously, this is horrible news that we just don't need right now, and I think we all need to do what we can to try and get some positive juju happening here. I can't even begin to come up with the words to describe how much we need a break from the Hockey Gords here because losing Hyman would be a devastating blow to a team that is already struggling to score without losing one of the few guys that's been able to do so. Pray for Zachary.
RIP TO THE PRE-SEASON CHAMP
Brendan Perlini hit the waiver wire Tuesday morning to
clear space for Devin Shore
, and the move had me wondering if this will be the last time we'll see the pre-season champ in 2021-22 or if he's got some more fight left in him that will bring him back. Either way, seeing his name on the waiver wire was almost a little bit sad because of the high hopes we had for the guy after he lit up the pre-season like the second coming of Ty Rattie. We all knew that he wasn't going to ride that heater forever, but I think we can all admit that even a single goal would have been nice. Unfortunately, the Rattie/Perlini comparison was a little too dead-on as the latter was also unable to carry any of that pre-season mojo into the regular season, but the good news is that he was able to pick up a pair of goals with the Condors in his 2021-22 AHL debut.
JUJHAR KHAIRA
On Tuesday night, former Oiler, @Jujhar Khaira, got knocked out cold after a hit by Jacob Trouba and I just wanted to take a minute to put out some positive vibes for our former friend as he recovers from yet another head trauma. While the Blackhawks issued a statement on Wednesday morning that Jujhar will make a full recovery, I can't help but hope that he takes a long break before getting back on the ice. By my count, this is the third time that Khaira has been knocked out cold in the last two seasons and that's a scary trend that could potentially affect him down the line if we're not careful. Obviously, I don't know anything about anything nor am I trying to give medical advice, but I just hope there are conversations about his long-term health that are going on behind the scenes at this point. Either way, I'm just happy to hear that he's going to be okay.
OODLE NOODLE IS OPEN FOR TAKE-OUT AND DELIVERY
During this time of pandemic, Oodle Noodle will be donating a portion of all takeout and curbside delivery sales will be donated to local charities on a weekly basis. To order pick up, call into the store directly or order at the till. If you're staying in and practicing your social distancing, no-contact delivery is available at 
www.oodlenoodle.ca
.