Random Thoughts: Nuge hits 500 points, Bison King Inc, Slow Starts, and more
The Oilers are coming off an
infuriating loss to Seattle
and I felt like it would be a good time for your ol' pal Baggedmilk to come back with another dose of Random Thoughts to offer up some fresh takes on what's been happening.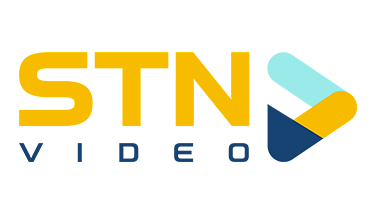 THE SLOW STARTS ARE KILLING ME
I don't even know if I have the vocabulary necessary to accurately describe how upsetting these slow starts by the Oilers have been over the last month or so. I don't know what it is about this team and not being ready to play, but it's a problem that's been following them around for years now and I don't even know who to blame. Last night against the Kraken, the Oilers got scored on within the first minute of the game and it was yet another example of the team not being ready to go, which is endlessly frustrating and makes winning that much more difficult. Even worse is the fact that I don't know what the solution is or how Dave Tippett and his staff can fix it, but what I do know is that chasing nearly every game at the NHL level is an excellent way to start piling up losses. Sure, the boys have been able to avoid that fate so far by coming back a handful of times already, but I think we'd all have a much better time if they could just figure out how to start on time.
I'M PROUD OF MY BOY
One of the bright sides from Friday's disappointment was that Ryan Nugent-Hopkins registered
his 500th-career point
in his 678th game, becoming only the 10th Oiler to ever reach that mark. Even though McDavid and Draisaitl get all of the headlines around here and rightfully so, Nugent-Hopkins seems to have found his niche as a complementary player that can play the wing or at centre depending on what the coach needs, and that versatility makes him an incredibly valuable part of this team. It's been a long road for RNH in his time as an Oiler — Gord knows he's been on some horrible teams since breaking into the league at 18 years old — but the fact that he's still here and signed until he hangs up his skates is an incredible story. With 500 career points now under his belt, the next markers he'll be checking off have to do with games played as RNH will soon pass Charlie Huddy, Wayne Gretzky, and Craig MacTavish on the Oilers all-time list.
500 GAMES OF LEON DRAISAITL
Leon Draisaitl is unquestionably the most interesting draft pick the Oilers have had in my 36 years as a fan. What I mean is that his development into superstardom has been so over and above what any of us would have expected when he was selected 3rd overall at the 2014 NHL Draft. I mean, we all hoped he would be good — that's what you should expect from a third overall selection — but I never expect him to turn into the warlord he has become. I remember that draft well because the talk around these parts was about whether the Oilers should take him or Sam Bennett in the third slot, a debate that seems hilarious after all these years of hindsight. Even so, I don't know that any of us would have ever expected Leon to develop into one of the league's most dominant forces the way that he has, and with
500 NHL games now under his belt
, it truly seems like the sky is the limit for the guy because he just seems to keep getting better. Remember when he was sent back to Kelowna in his rookie year and then to Bakersfield in year two? That seems like two hundred years ago now, doesn't it?
BISON KING INC
I legitimately cracked up laughing when I heard the news that Jesse Puljujarvi had submitted a trademark application for his new nickname Bison King. When Wanye first tweeted out that Jesse was the Bison King after the picture of Puljujarvi and Jaffa hit Twitter, we all had a good laugh about the nickname and the memes were flooding social media but I certainly didn't expect our boy to put on his business hat to start cashing in. This is one of those situations where the meme has turned into real life and I'm actually proud of the way the Nation embraced the nickname to the point of having the man himself get a trademark application going. Who knows what will come from Jesse's trademark or what kind of gear he plans on making with it, but the point here is that Puljujarvi is embracing the Bison King way of life and for that we salute him. 
OODLE NOODLE IS OPEN FOR TAKE-OUT AND DELIVERY
During this time of pandemic, Oodle Noodle will be donating a portion of all takeout and curbside delivery sales will be donated to local charities on a weekly basis. To order pick up, call into the store directly or order at the till. If you're staying in and practicing your social distancing, no-contact delivery is available at 
www.oodlenoodle.ca
.