Random Thoughts: Working through injuries, Leon Draisaitl rules, slow starts, and more
Photo credit:Winslow Townson-USA TODAY Sports
We're over a month into the 2020-21 NHL season, our beloved Oilers are still cruising along, and that means I'm back with another dose of Random Thoughts to break it all down.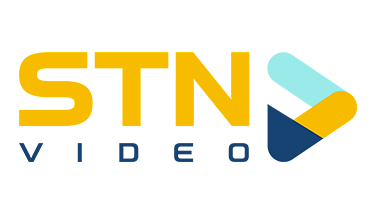 THE INJURY BUG HITS HARD
I know every team in the NHL has to battle injuries at one point or another, but this last week has been a real disaster for our beloved Oilers. With four of their regulars (Nurse, Ryan, Koekkoek, Smith) now out for varying lengths of time, we're about to get a really good look at what our depth chart has to offer and whether they're able to carry the mail while we wait for guys to come back. And in their first test against Chicago, I thought everyone did a solid job of handling the extra minutes and locking things down in their own end, helping to secure a win and restore the Oilers' place atop of the Western Conference. That's the exact kind of effort we'll need over these next few weeks while guys are healing up, and it will be very interesting to see how things go over the next with games against Dallas, Arizona, and Vegas.
LEON DRAISAITL, WE SPEAK YOUR NAME
One of the weirder things about being an Oilers fan is the way everyone outside of Edmonton only seems to talk about Connor McDavid (understandably so) when Leon Draisaitl is putting on an absolute clinic. The guy is on pace for 87 goals this year, and while I certainly don't expect him to hit such a lofty mark, what's surprising is that more people aren't talking about it anyway. If this guy was on any other team than the Edmonton Oilers, people would be pumping his tires as one of the best in the league but it honestly seems like he doesn't get any of that love just because he plays on the same team as 97. Regardless of what other people are saying about him or not, I've got a little sandbox here and I'll be damned if I don't use it to scream his name from the mountaintops. Leon, you're the hero this city needs and I won't let anyone forget it.
I'M TIRED OF COMPLAINING ABOUT PENALTIES
I don't know how the NHL can look at the product they're putting on the ice and feel good about the officiating. The biggest problem from my point of view is that no one watching or participating in these games has any idea what's considered a penalty and what is not — there's zero consistency. Sometimes refs will call even the smallest infractions and other times, you could almost decapitate someone and get away with it. And when it comes to Connor McDavid, it honestly seems like 95% of the crap he puts up with on a shift-by-shift basis doesn't get called, and that's an incredibly stupid approach from a league that's been gagging for offence. I know the argument is that the refs can't call every infraction on McDavid because the other team would be constantly shorthanded, but my question to that is: Why the hell is that his problem? How about instead of pitching ideas like a bigger net or smaller goalie equipment, we actually call the rulebook and let the increase in scoring happen on its own? Why is this so hard?
SLOW STARTS ARE GOING TO KILL US
When the Oilers
beat Winnipeg on Thursday night
, it was the seventh straight game where they gave up the first goal and I don't have to tell anyone reading this now why that's a bad idea. Thankfully, the streak was snapped
last night against Chicago
but the point remains that the boys need to figure out how to get themselves going right from the jump. Not that I'm suggesting that starting off like they're skating in sand is part of the game plan, but it is a very real problem that the boys are working through right now and one that needs a solution immediately. As much as it's fun to watch the boys come roaring back with timely goals, I'd much rather watch them throw an anchor at their opponents from the opening faceoff and coast into victory. I mean, this league is just too good to constantly be chasing the game and it's starting to freak me out that the Oilers continuously find themselves chasing the game rather than setting the tone in it.
WHERE ARE YOU, MIKE SMITH?
The obvious problem with proclaiming a 40-year-old goaltender as your starting goaltender is that the old boy's body can understandably break down at any time, and we've already got a healthy dose of that issue so far this season. Out since October 19th with a lower-body injury and considered week-to-week, Smith started the year the way we hoped he would, but after only three starts, he's been in recovery ever since and that's obviously a big problem for a team with Stanley Cup aspirations. That's not to say that Mikko Koskinen has been terrible — he really hasn't — but I can't be the only one that's really itching for Smith to come back, and the longer this injury goes on, I can't help but wonder how far away we are from a time when Uncle Ken has to go shopping. To his credit, I don't even know how Smith can still play this sport at a high level given his age since I'm 36 and hurt myself getting off the couch, but right now, at this moment, we need him in the lineup.
SEATTLE IS TERRIBLE AND IT MAKES SENSE TO ME
Remember how a lot of people thought the Seattle Kraken were going to be a good team before the season started? Well, now that we're a month into the season, the Kraken haven't been able to find much traction as their inaugural season is looking to be the complete opposite of what Vegas experienced back in 2017. Now that we're seeing what the Kraken are actually doing, it honestly makes me laugh how some folks projected them to be so much better than they are. Maybe I'm just salty because I'm a lifelong Oilers fan and have seen more bad than good in my life, but I will admit to all of you that are reading this now that I'm enjoying their struggles. Yes, I'm a small man, I know.
OODLE NOODLE IS OPEN FOR TAKE-OUT AND DELIVERY
During this time of pandemic, Oodle Noodle will be donating a portion of all takeout and curbside delivery sales will be donated to local charities on a weekly basis. To order pick up, call into the store directly or order at the till. If you're staying in and practicing your social distancing, no-contact delivery is available at 
www.oodlenoodle.ca
.