Select Company
Photo credit:Greg Southam/Postmedia Network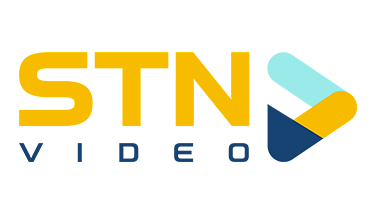 Far less time has passed since the Oilers lost beloved dressing room attendant
Joey Moss
at age 57 last October. The team has announced it will unveil a dressing room memorial to him before the first home pre-season game next Tuesday against the Seattle Kraken. With everything Moss meant to everyone associated with the Oilers and the CFL Edmonton Elks, as well as fans in this city, it's not a moment too soon to honour him.
Lowe won five Stanley Cups with the Oilers and a sixth with the Rangers in 1994. He played more regular season and playoff games in Edmonton silks that anybody. He was the team's first-ever draft pick and he scored the franchise's first NHL goal. Lowe went on to coach and manage here as well. All of this we know.
He joins Wayne Gretzky, Mark Messier, Jari Kurri, Paul Coffey, Glenn Anderson, Grant Fuhr and Glen Sather in the HHOF. The numbers of all those players, plus the No. 3 of Al Hamilton, hang in the rink. Elite company to say the least. Bryn Griffiths and I talked with Lowe
last March
about finally getting the call.
As for Moss, you will never read a better account about what he meant to this city and the people in it than the one written by
Jason Gregor here
. I'm looking forward to seeing what the team has planned. Along those lines, the other news that got my attention this week is that the Oilers are "early in the process" of planning to establish an area within Rogers Place where other players and team personnel of distinction will be celebrated. My understanding is that Ford Hall will be the location.
THE NEXT NAMES
Edmonton Oilers defenceman Charlie Huddy in 1988.
Fans have been talking for years about establishing a place where noteworthy players and team personnel who aren't and won't ever be inducted into the HHOF could be celebrated – call it a ring of honor, a wall of honor, whatever. It would be a place to mark the careers of players from all eras, be it the dynasty days of the 1980s or the leaner years since then.
When you consider all of the players who won multiple Stanley Cups with the Oilers, but won't ever get a sniff at the HHOF, and all of the terrific players who have worn the silks of this franchise since the last Cup celebration in 1990, you could easily come up with 20-25 names — likely more without even reaching.
Charlie Huddy won five Cups here. Esa Tikkanen won four. What about Craig Simpson, Dave Semenko, Andy Moog, Bill Ranford, Randy Gregg, Kelly Buchberger and Lee Fogolin? That's nine names and that's not close to a complete list of notable players who won Cups here. What about coaches and other team personnel on those five Cup teams?
Then, there's the post-parade days. For me, Ryan Smyth and Doug Weight sit right at the top of that list, but there's many more. You've got to have former captain Jason Smith in there, no? How about Ales Hemsky, Todd Marchant, Bill Guerin, Shawn Horcoff, Mike Grier, Boris Mironov and Curtis Joseph? That's 10 names right there and I'm missing some for sure. Who would you add to the list?
THE BOTTOM LINE
No matter how many names make the initial list, it would be smart marketing to involve fans in the selection process in some way. The Oilers could spread the players to be honored over several years rather that adding them all at once. Maybe limit it to three or four players a year with a mix of eras, adding a player or two from the 1980's along with one or two post-1990.
When this whole idea comes to fruition, and assuming selections per season were limited to four in a staggered induction set up, my first group of honorees would be Smyth, Weight, Huddy and Tikkanen. Who you got?
Previously by Robin Brownlee
Recent articles from Robin Brownlee