The Advantages and Disadvantages of trading for Patrick Kane
Photo credit:© Kamil Krzaczynski-USA TODAY Sports
Recently, there's been plenty of speculation that several NHL teams are interested in acquiring Patrick Kane. One of those teams seems to be the Edmonton Oilers.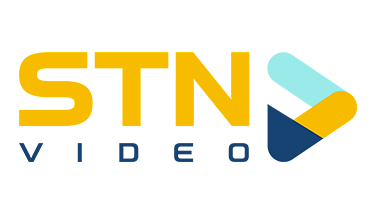 It's been a frequently discussed topic amongst the Oilers fanbase, as Kane has been mentioned numerous times on OilersNow, with Gene Principe stating that Patrick Kane is
"Plan A"
for Edmonton
(Phil Kessel was "Plan B," but he was recently signed by the Golden Knights)
.
On the 32 Thoughts Podcast, Elliotte Friedman confirmed that Edmonton's interest in Kane is definitely legitimate, and that it could come down to what Chicago and Kane desire to do. Currently, Kane carries a contract with a steep $10.5M AAV with one year left before free agency. 
In this piece, I'll dive into the pros and cons of a potential Kane trade. Is it a good idea to target Kane, despite the risks that come with him? Or is it a wiser option for Edmonton to acquire defensive help instead?
*All stats via EvolvingHockey unless stated otherwise
The Advantages of trading for Patrick Kane
If the Oilers acquire him, they would have the league's best offensive top-six
Of course, the primary reason to trade for Kane is his outstanding offensive abilities.
He's unquestionably one of the league's best and most proven producers. In the past four seasons, Kane has produced a total of 118 goals and 352 points in 285 games, ranking
3rd
among all players in that span, with only McDavid and Draisaitl ahead of him.
200
of those points are at 5v5, and he ranks
4th
in total 5v5 points. 
Using Micah Blake McCurdy's new 
"Setting" 
metric, Kane has remained one of the league's best setters throughout his entire career 
(Setting is explained in more detail here, but it's a stat that attempts to measure the quality of a player's playmaking, and how well they position and time their passes)
. In 21-22, Kane's setting impact on goal probability was
20%
; in simpler terms, Kane's linemates had a
20%
higher chance of scoring a goal than expected when receiving a pass from Kane.
A top-six containing
each
of the league's top-three producers could make them the most dangerous offensive team in the NHL.
Even more flexibility in running the forward lines, and the ability to run two strong power-play units
If Edmonton trades for Kane, there's an exceedingly large variety of different options they could try with their forward lineup.
Kane could play on a line with McDavid, but considering that both players love to have the puck on their stick, Kane may be a superior option with Draisaitl. A second line with Kane and Draisaitl would probably be the top line on most teams in the league. There's even the option of deploying McDavid, Draisaitl, and Kane on three separate lines, making the team an extremely well-rounded and dangerous offensive squad.
Furthermore, Kane has ranked top-twenty in PP points in each of the past four seasons. With Kane on the roster, they could have two excellent power-play units. Hypothetically, the first PP unit could consist of McDavid, Draisaitl, P.Kane, a net-front presence, and a defenceman, while the second PP unit would still contain proficient PP players such as RNH and Hyman. Edmonton even has the viable option of running McDavid and Draisaitl on two different PP units.
The Disadvantages of trading for Patrick Kane
Edmonton's biggest area for improvement is their defensive play, not their offence from the top-six
In the 2022 postseason, Edmonton scored
3.66
5v5 goals per hour, ranking
first
among all playoff teams, ahead of even the cup-winning Colorado Avalanche. 
In the regular season, they ranked
8th
in 5v5 GF/60, and under Jay Woodcroft, they ranked
3rd
in expected goals per hour. Their rate of 5v5 goals should further increase next season, as McDavid was at a career-low in
on-ice shooting percentage
in 2021-22.
Evidently, the Oilers aren't lacking in terms of offensive talent.
However, in the playoffs,
no team
that qualified to the second round allowed 5v5 goals at a higher rate than Edmonton, as they allowed an alarming
3.42
goals against per 60. 
In comparison, the Avalanche allowed
2.47
goals per 60, while the Lightning placed at an exceptional
1.98. 
During their cup-winning playoff runs in 19-20 and 20-21, Tampa's goals against per 60 was at a spectacular
1.7 
in both seasons.
Put differently, in the 21-22 postseason, the Oilers allowed more than twice the amount of goals that Tampa allowed when they won the Cup. Nurse's injury did play a role in Edmonton's poor defence, but even with Nurse off-ice, the team allowed a relatively high 2.8 goals per hour.
Edmonton's defensive results were mediocre in the regular season as well, ranking
19th
in 5v5 goals against and
21st
in 5v5 expected goals against.
In the Western Conference Finals, Edmonton's major issue against Colorado wasn't
scoring
goals; it was
preventing
them. For the team to improve upon last season's postseason performance, goal suppression and defensive play should be a priority.
Edmonton signed Jack Campbell in free agency, and he's projected to be Edmonton's starter, but he's quite inconsistent. In the past two seasons, Campbell ranks
33rd
in
goals saved above expected
among the
65
goaltenders that faced 1000 shots. These results aren't
terrible
in any sense, but they aren't at the expected level of a proficient starter, so there's some uncertainty regarding his potential performance this season.
Furthermore, there are several questions surrounding Edmonton's blueline. Firstly, a large part of Edmonton's success under Woodcroft was Cody Ceci's excellent play on the top pair, but it's uncertain if he can sustain that level of play over an entire season
(I wrote in-depth about this topic
here
).
Secondly, Philip Broberg is expected to play alongside Tyson Barrie on the third pair, which may not be a good idea. Most rookie defencemen tend to struggle in their own end; pairing Broberg with a poor defensive player such as Barrie could negatively impact his development. Ceci or Bouchard could be fine partners for Broberg, but that would result in Barrie playing top-four minutes.
Bouchard's expected progression and an increased role for Brett Kulak should help the possibility of an improvement from Edmonton's defensive core, but is it enough? Unless Jack Campbell plays exceptionally well, it's quite uncertain if the team considerably improves upon their defensive results from last season. 
Consequently, pursuing Patrick Kane may not make a ton of sense when other positions could use upgrades. T
heir assets may be better spent on defencemen to solidify their backend, such as
Travis Sanheim, Jakob Chychrun
or
Damon Severson
.
Kane's defensive results rank near the bottom of the league
RAPM
is a statistical model developed by EvolvingHockey that attempts to isolate a player's results from teammates, competition, zone starts, etc. By no means is it
perfect,
but it can be a reliable tool.
In the past two seasons, Kane's isolated impact on preventing both goals and expected goals is
dreadful
. With Kane on ice, the Blackhawks allow a significantly higher amount of goals and scoring chances as opposed to without.
Defensive play has been a career-long issue for Kane.
Kane's defensive impact has
never
placed above the
50th
percentile in his career, even when Chicago was one of the best teams in the league. Kane's best defensive results came in the 2007-08 season, over 14 years ago, where his impact on suppressing expected goals ranked in the
47th
percentile. 
Even though RAPM attempts to adjust for teammates, Kane's recent defensive impacts are likely still affected by the poor team around him, to an extent. Still, Kane has
never
managed to post positive defensive results throughout his fifteen-year NHL career,
regardless
of how strong his team was.
Kane plays a style of risky end-to-end transition hockey, which results in a high amount of chances and goals off the rush for
both
ends of the ice. He's a dangerous rush attacker, but due to his style of game, Chicago
also
allows a high number of rush chances the other way. Kane is also a poor forechecker, and per AllThreeZones, his defensive-zone puck retrieval rates rank below average.
Kane
could
benefit from playing under Woodcroft and Manson's system in Edmonton, but at age 33, it's unlikely that Kane markedly improves at this point.
With all of this said, offence is still more important than defence for forwards, and Kane's superb offensive talent still makes him an exceptional player, but these putrid defensive results should
not
be ignored. Acquiring Kane will likely make Edmonton a worse defensive team.
Kane's contract is steep, and Edmonton isn't in a comfortable cap situation
Kane's AAV of $10.5M is massive, and currently, Edmonton is
extremely
tight against the cap. RFA Ryan McLeod requires a contract, and even if the Oilers place Oscar Klefbom and Mike Smith's contracts on LTIR, Edmonton would possess less than 400K in cap space, which is
obviously
not enough.
Even if the Blackhawks retained Kane at 50%, his cap hit would place him at $5.25M, which is still quite difficult for Edmonton to afford. A third team would need to be involved in a potential trade to retain another 50%, which could potentially allow Edmonton to acquire Kane at $2.625M. 
The risks with the trade cost
I believe that the Oilers should go
"all-in"
during the deadline, as the time to win for this current team is
now.
Still, trading numerous assets for rentals always comes with risks. 
Kane will be a rental for Edmonton; it will be nearly
impossible
for Edmonton to re-sign Kane if they acquire him, as Evan Bouchard requires a contract next offseason.
One could certainly make the argument that Debrincat had more trade value than Kane (Debrincat is much younger, cheaper, and scored more goals), and the trade return for him was quite underwhelming. This is a very valid point, and Kane may not cost as much as some presume.
You can never rule out a poor decision from Chicago's management, but with that said, there would certainly be other organizations interested in Kane if he's available. These teams may be in a better cap situation than the Oilers, and/or they require a dynamic offensive player much more than Edmonton does. Consequently, they have the potential to make a superior offer for Kane than Edmonton could.
Those teams may be willing to offer their top prospects, something that would be a risky decision for Edmonton, as Dylan Holloway is likely NHL-ready, while Xavier Bourgault seems close
. Of course, none of Edmonton's prospects are
untouchable
at all
, but it's risky to trade them, especially for one year of Kane.
Final Thoughts
Apr 21, 2022; Los Angeles, California, USA; Chicago Blackhawks right wing Patrick Kane (88) in action against the Los Angeles Kings during the third period at Crypto.com Arena. Mandatory Credit: Gary A. Vasquez-USA TODAY Sports
I'm not entirely opposed to acquiring Patrick Kane, but I personally think it would be wiser for Edmonton to use their assets for defensive help instead. 
Edmonton's top-six doesn't
need
any improvements. As stated previously, they led all teams in 5v5 postseason goals per hour. Kane is a luxury that Edmonton could unquestionably benefit from, but they don't necessarily
need
him. If the Oilers trade for Kane, their offence could reach
incredible
levels, but their defence will worsen, and it will be an issue against top offensive teams in the postseason.
There will be a heavy amount of reliance on Jack Campbell, who struggles with high-danger shots
(Campbell's high-danger SV% of 0.786 ranked fifth last in the league in 21-22)
. Campbell has yet to play 50 games in a single season thus far, so currently, there's minimal evidence that he can handle a tough workload. The team must defend well in front of him.
Even though Friedman stated that Edmonton's interest in Kane is legitimate, I'm still uncertain if it occurs. There could certainly be other teams in more comfortable situations to make better offers, and I'm not entirely sure how a realistic Kane trade could look. 
It would unquestionably be fun to see Patrick Kane on the same team as McDavid and Draisaitl, and if they manage to acquire him at $2.6M, it wouldn't be a bad decision at all. However, I feel the above-mentioned cons outweigh the pros, and I would personally prefer if Edmonton used their assets to acquire a strong, proven top-four defenceman to balance the team.
What are your thoughts on Patrick Kane? Do you think the Oilers should trade for him?