The Day After: And then it was five
Photo credit:Perry Nelson-USA TODAY Sports
Things are sombre.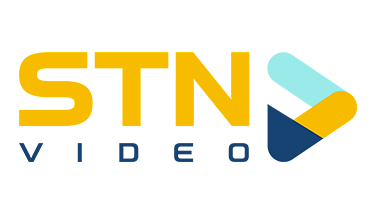 After the Edmonton Oilers started their season 9-1 with a +17 goal differential, but since, the team has skidded to a 7-9 record with a -6 goal differential highlighted by a losing streak that extended to five games Saturday night.
Another early game came by the way of the opposition. This time it was Sebastian Aho at the 7:17 mark.
"I don't know how many times you want me to say the same thing here," said a clearly frustrated Connor McDavid after the loss. "I thought, again, that we did some good things. We probably gave up a couple too many chances late in the second.
"We generated some chances, but didn't find a way to put it in. It's kind of been the story this homestand. I don't know what else you want me to say."
If there was any hope of the second period being much different, it didn't happen. Nino Niederreiter scored 6:19 in and honestly, the game felt all but over. Sure, Ryan Nugent-Hopkins scored his third of the year when he remembered how lethal his wrist shot could be, but Carolina attacked the Oilers in waves and Edmonton wasn't able to respond.
Much like nights before, the Oilers couldn't beat a goaltender in Freddie Andersen who was making all the saves he needed to.
"We tried making plays, we tried blasting it right through the guy," said McDavid. "Ge was good. We probably weren't sharp enough around the net. That's the way it goes."
And in the Oilers net, Mikko Koskinen once again fought the puck. While you'd like to see big stops on each of the first two goals, salt in the wound for the Oilers came with under three to play when he coughed up a puck trying to play the puck allowing Aho to score his second goal.
"Our game doesn't feel fluid, and you feel like you're chasing the game," said Oilers head coach Dave Tippett after the game. "Part of it is you're chasing the game. It's like an anxious push instead of just a fluid game where you feel like everybody is involved."
Edmonton has no room for excuses anymore. The 9-1 start to the year they had doesn't matter because they're now a single loss away from being on the outside looking in the Western Conference playoff picture. They bought themselves a slump with that hot start and completely wasted it.
Something has got to give and they're staring down a six-game losing streak with one of the hottest teams in the league, the Toronto Maple Leafs, visiting the ice district Tuesday.
Backhanders…
Zach Hyman went down in a heap late in the game. He was crunched against the boards and was favouring his right shoulder. Dave Tippett didn't have an update after the game and we'll probably find out more Monday when the Oilers return to practice. Nonetheless, losing Hyman for any period of time would be near detrimental to this team.
After the game, Tippett did say it sounds like some reinforcements are coming in the next week. He was vague, but Duncan Keith and Mike Smith have both been skating this past week.
Can't help but feel happy for Ethan Bear. He spoke this week about how difficult it was around the time he left Edmonton, and it was tremendous to see how warm the welcome was for him. He is clearly still a fan favourite in the 780.
---
Zach Laing is the Nation Network's news director and senior columnist. He can be followed on Twitter at
@zjlaing
, or reached by email at zach@oilersnation.com.
---