The Day After: Edmonton fights back for point
Photo credit:Dennis Wierzbicki-USA TODAY Sports
Live by the sword, die by the sword. That's the mentality surrounding goaltenders playing the puck.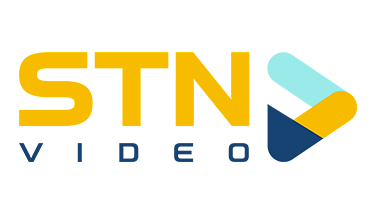 Sometimes, it works perfectly and can spring a breakout heading the other way.
Other times, it results in a goal against.
Thursday night against the Chicago Blackhawks, it was the latter that lead to a
4-3 overtime loss
. After playing a strong game all night long making 10-bell save after 10-bell save, Mikko Koskinen went to play the puck early in the third period and it cost them.
He flubbed a backhander trying to spring his teammates, but instead put the puck right on Dominik Kubalik's stick who fired into a yawning cage.
But credit to he and the club, however, as they hung in managing to tie the game up in the dying seconds to send it to overtime. There, they got a point they likely didn't deserve.
Front to back, it was arguably the sloppiest game of the Jay Woodcroft era. Few clean passes, and far too many defensive zone gaffes and Chicago was able to walk out with two points.
"I didn't love our board work today, specifically the plays we made along the wall. I thought that either directly, or indirectly, it led to a lot of chances against and a few goals against early in the game,"
said head coach Jay Woodcroft after the game
. "I don't love that, but I thought we found a way to stay in the game and grind out one point. We didn't give up. We found a way to score our powerplay goal, a four-on-four goal, and at the end of the game, a six-on-five goal.
"Just like after wins, we don't spend a ton of time celebrating. We're going to take the point out of this building here in Chicago, we're going to get on the plane, and we're going to prepare for our game on Saturday."
Despite all that, there were a few bright spots, like Evander Kane having his first multi-goal game with the Oilers, and Duncan Keith's return to Chicago.
But even still, it was a sloppy performance against a team they needed to get two points against. Had they, Edmonton would've had sole possession of the second place in the Pacific Division. Instead, they settle for third place — one back of the LA Kings for second, and seven back of the Flames for top spot. Not the worst, not the best.
Every point counts so the Oilers should be thankful to even walk out with one, but this is a Chicago team Edmonton has struggled with this year. Thankfully, they won't meet again and the Oilers will turn their eye to what will be a significant homestand.
It kicks off Saturday with the Montreal Canadiens coming to town, then Monday the Oilers head down the QE2 to Calgary. We're counting this as a "home" game due to it's proximity and one-day travel. Afterwards, Edmonton sees the Washington Capitals, Tampa Bay Lightning, Detroit Red Wings, Buffalo Sabres and the New Jersey Devils stroll into town.
A few tough opponents, no doubt, but a few games that should be winnable. Edmonton has historically, and recently, played down to some of their opponents and they quite simply cannot afford that right now.
27 games to go. It's crunch time.
Backhanders…
Tyson Barrie left the game after the first with what was called an upper-body injury. He was on the ice for each of the first two goals and played a part in blown defensive coverage.
It was great to see Duncan Keith be honoured by Chicago last night. Certainly a feel-good moment for someone who had spent his entire career there. I loved the ceremonial puck drop between he and Jonathan Toews, too.
What they're saying…
Alex DeBrincat's overtime goal gives the Chicago Blackhawks a 4-3 win over the Edmonton Oilers on Legacy Night

It was Niklas Hjalmarsson Legacy Night at the United Center on Thursday, but it might as well have been called Stanley Cup reunion night.

Hawks stars of the past and present converged as Hjalmarsson was honored in pregame ceremony, Duncan Keith made his first visit to the UC as a member of the Edmonton Oilers and Hawks center Jonathan Toews returned to the ice for the first time since Jan. 26.

All of them won three Stanley Cup with the Hawks.

Tyler Johnson played for the first time in four months after undergoing neck surgery, and defensemen Riley Stillman and Calvin de Haan were back too.
Hjalmarsson dropped a ceremonial puck, but real faceoff or not, neither Toews nor Keith wanted to concede.

During a TV break, the Hawks showed a tribute to Keith in a video montage as he received a stick-tap from players and an ovation from the crowd.

"It' awesome that they do that and bring some of these guys back and let the fans enjoy it," Hawks coach Derek King said. "The respect these guys have (shown) even doing the little thing for Duncs, how the crowd reacted when Hjalmarsson comes out, he spoke on his mic, and it's good that he added Toews and Kaner in there.

"That's a special group."

Toews reflected on staying in touch with a few retired Cup teammates such as Andrew Shaw, Corey Crawford, Kris Versteeg and Patrick Sharp, "so it's great to see a guy like Hammer be honored like that tonight.

Hjalmarsson is "one of those unsung heroes over the years that we don't win any of those Cups without him."
---
Zach Laing is the Nation Network's news director and senior columnist. He can be followed on Twitter at
@zjlaing
, or reached by email at zach@oilersnation.com.
---