The Day After: Hanging with the best of them
Photo credit:Ron Chenoy-USA TODAY Sports
It's not the size of the dog in the fight, it's the size of the fight in the dog.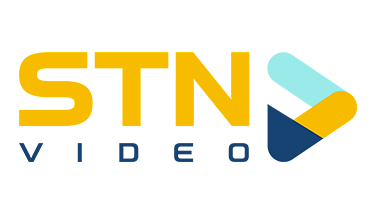 And for the Edmonton Oilers Monday night
, it was their smallest player in stature, Kailer Yamamoto, who showed all the fight as he carried his teammates into battle against the NHL-best Colorado Avalanche.
While the Oilers ultimately fell at the hands of Nathan MacKinnon 3-2 in overtime, questionable reffing notwithstanding, it further cemented
Edmonton's status as a team
that can play with the best of them.
"He refused to be deterred by anything tonight,"
said head coach Jay Woodcroft of Yamamoto
, who finished the night with a goal, an assist, six PIM and space occupied rent-free in the heads of the Avalanche. "He's not the biggest man in the world, but he plays with a ton of heart and is a big reason why we got a point in a tough building."
Shift after shift, Yamamoto brought it in every which way in a night that saw him tally 20:48 TOI, the third-highest mark of the season. He found a way to be in the action all night long and contributed in big ways.
He found the open ice to score early in the second to tie it up at one, while his dogged work ethic led him to strip Josh Manson of the puck and find Evander Kane all alone to make it a 2-2 game.
Not only that, but Yamamoto found a way under the skin of superstars Nathan MacKinnnon and Mikko Rantanen, having brief spats with them both.
"It's part of the game. I'm trying to get under their skin, they're trying to get under mine," said Yamamoto. "I think I got under it a little bit, but they got the better of us so I didn't do a good enough job tonight."
And as for the penalty minutes, Woodcroft isn't too worried about them.
"We don't want to take reaching penalties or anything like that, we want to check with our legs," said Woodcroft. "I had no issues with his game tonight. One of those calls I might have an issue with. I got no issues with Yamo's game."
As a whole, however, the most impressive part might've been the Oilers' ability to stimy a potent offence. Edmonton limited the Avalanche to just 16 shots on goal at 5×5, a staggeringly low number for a team who, on average, fire 26.5 shots on net at 5×5.
Edmonton didn't force Mike Smith to have to do a lot Monday night, that's for sure. The two regulation goals allowed he couldn't do much on. One bounced off Tyson Barrie, and another Darnell Nurse. In overtime, he got beat clean by one of the most lethal shots in the game.
"I thought we were dialled in and I was pleased with the way we competed," said Woodcroft. "I don't think we gave up a 5×5 goal tonight. The first two goals that went in went off people's bodies. Those things happen in hockey.
"We're right there against the team that's leading the NHL in points in a tough building. Happy that we got a point and we're going to get on a plane, we're going to refuel and we're going to get ready for another tough game tomorrow night against a very game Dallas Stars team."
Freshly acquired Brett Kulak and Derick Brassard aren't expected to join the Oilers in Dallas, but will instead head to Edmonton where they will prepare to slide in against the San Jose Sharks.
The Oilers will be in tough down the stretch run with 10 of their remaining 19 games coming against playoff teams. Most notably, Edmonton will get two more cracks at these Avalanche, but both on home-ice at Rogers Place.
What they're saying…
Avalanche defeats Edmonton on overtime winner by Nathan MacKinnon

Bad luck for the Edmonton Oilers turned into a good fortune for the Avalanche on Monday night.

During a 3-on-3 overtime, Oilers defenseman Darnell Nurse lost his helmet in his zone, requiring him to leave the ice. That gave the Avalanche an odd-man rush finished off by center Nathan MacKinnon's top-shelf marker for a 3-2 winner 52 seconds into overtime at Ball Arena. Defenseman Cale Makar assisted on the goal.

The Avalanche improved to 25-3-3 on home ice and ended Edmonton's five-game winning streak.

The Avs' fourth consecutive win came hours after general manager Joe Sakic completed his trade deadline work by acquiring Andrew Cogliano from San Jose and Artturi Lehkonen from Montreal.

"We need to win now and that's the message Joe is sending to all of us," MacKinnon said. "Not that our plan was any different but everyone is all in."

A 2-2 game entering the third period, the Oilers and Avs both took turns with significant offensive zone time and chances, but not goals. Avs goalie Darcy Kuemper made a series of quality saves early in the period and then several Avs shots missed the mark around the midway point.

The Avalanche's best chance to win in regulation came with superstar center Connor McDavid in the box for high-sticking Andre Burakovsky with 6:53 left. The Avs held possession for nearly the entire two-minute power play and had shots from the right circle (Mikko Rantanen), left circle (MacKinnon) and slot (Nazem Kadri), but no goal.

The Avs held a 28-25 shots advantage in regulation.

"A little bit too exciting," MacKinnon said of the game's back-and-forth action. "Obviously, fun for people (to watch), but we have to be a little tighter in the second; we played a great first and third."
---
Zach Laing is the Nation Network's news director and senior columnist. He can be followed on Twitter at
@zjlaing
, or reached by email at zach@oilersnation.com.
---