The Day After: It's Phillip Broberg's world, we're just all living in it
Photo credit:Perry Nelson-USA TODAY Sports
In terms of NHL debuts, they can rarely be easy.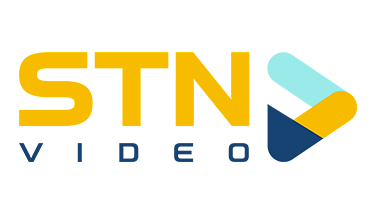 It's a nerve-wracking affair for any player, let alone for a defenceman. With only five other compadres in the lineup, you have to limit your mistakes.
And that's exactly what Phillip Broberg did in his first NHL Saturday night as the Edmonton Oilers thrashed the Chicago Blackhawks 5-2.
"Of course you're nervous for the first game, the first couple shifts," said Broberg, who just a day before was in Bakersfield with the Oilers' AHL affiliate getting ready for bed when he found out he was getting called up. "I felt good out there first shift and got into the game pretty good.
"I wanted to play my game, I guess that's why they wanted to play me — to play my game and help the team. I just kept it simple."
And it's that simple play that make him look comfortable out there on the ice. He made small, smart plays all night long and didn't put himself in positions to fail — not always something you see from NHL rookies.
The pressure was undoubtedly on. Friday the Oilers found out that top-pairing defenceman Darnell Nurse busted a finger, while third-pairing rotation rear guard Slater Koekkoek also got banged up. It pushed Duncan Keith up the lineup, and Broberg into a role on the second pairing.
While Duncan hit over 25 minutes, Broberg played a responsible 14:34 and even found himself getting his first NHL point — an assist on fellow rookie Ryan McLeod's first-period goal.
"It was impressive," said Keith of Broberg's play. "He's got a lot of poise and is a big strong guy. You saw he was able to break up plays at the blue line, make plays out of the zone. For his first game, I thought it was great.
"He'll keep building and have a long career hopefully. I think he has a lot of ingredients to be a great defenceman, and he already is."
Broberg's play caught the eye of head coach Dave Tippett, too.
"Broberg was solid, which was good to see," said the enthused bench boss. "e played with poise, he played within his game. He was very much in control. The little things he should've got done, he got done. He was just solid in all those areas.
"It was a real good start. He played the game smart, he didn't put himself in trouble, he drew a penalty. He was a solid player for us tonight."
Broberg wasn't the only young gun who was rolling. Fellow rook Ryan McLeod scored with 1:28 left in the first to push the Oilers to a 4-0 lead.
"They had some glimpses last game, and then tonight they carried on from there," said Tippett of McLeod and his linemates, Zack Kassian and Warren Foegele. "McLeod, that was probably the best game he's played with us. He's starting to gain some confidence, make some more plays.
"They were solid. They get the puck down low, they are hard to defend. When McLeod can transport it a little, it can help the line."
In Edmonton, gone are the days of Edmonton Oilers rookies needed to be superstars night in and night out. Now, players like Ryan McLeod and Philip Broberg are able to percolate more in the shadow of some of the NHL's best players in Connor McDavid and Leon Draisaitl, while other top-flight talents help to take the load off, too.
After what has been a busy two weeks, the Oilers will have two days off between games before taking on the Dallas Stars on the road Tuesday night and visiting the Arizona Coyotes Wednesday.
Backhanders…
All around a solid night from the Oilers. Tippett gave tons of love to the Oilers penalty kill, who were able to score twice last night with Yamamoto and Draisaitl making the most of some opportunities.
The Edmonton Oilers have continued to take advantage of home ice. They're now 8-1 in Rogers Place to start the year — their hottest home start since 1985-86 in what was a year that saw them post a 32-6-2 home record scoring an almost unbelievable 5.7 goals per game.
What they're saying…
Blackhawks shelled early in streak-ending loss to Oilers

The Blackhawks felt they produced another sharp start Saturday against the Oilers.

"The first 10 minutes, we were right there," interim coach Derek King said. "I thought, 'Oh, this is going to be a good game for us. We could beat that team.'"

But a few turnovers and a few breakdowns quickly derailed the train.

A Connor McDavid rebound tap-in goal, a Tyson Barrie bomb on a five-on-three power play, a Kailer Yamamoto shorthanded rocket after a disastrous Seth Jones drop pass and a Ryan McLeod maneuver around Kevin Lankinen after ditching Jonathan Toews gave the Oilers four goals in a nine-minute span.

The Hawks were never able to climb out of that first-period hole in their eventual 5-2 loss, halting their winning streak at four and handing King his first loss.

"You make a mistake, you turn a puck over, it's [about] what we do after that," King said. "We can't let it snowball. We've got to clean up some areas."

"Obviously you want to start good and play with a lead," Alex DeBrincat added. "It's obviously easier than going down 4-0, right?"

DeBrincat was yet again the Hawks' bright spot, scoring twice to up his season goal total to 11 in 17 games — a 53-goal prorated pace. His second tally, on a two-on-none rush alongside Philipp Kurashev, briefly pulled the Hawks within two until Leon Draisaitl scored the Oilers' second shorthanded goal to seal the result.

But with the game nonetheless out of reasonable reach for most of the night, perhaps the most interesting stretch was a marathon shift early in the second period. The Hawks were stuck in their defensive zone for ages while the Oilers rolled all four forward lines, one after another. 

–

Ben Pope, Chicago Sun-Times
---
Zach Laing is the Nation Network's news director and senior columnist. He can be followed on Twitter at
@zjlaing
, or reached by email at zach@oilersnation.com.
---