The Day After: That should be Mike Smith's last game with the Oilers
Photo credit:Perry Nelson-USA TODAY Sports
On the national stage, the Oilers put up a stinker.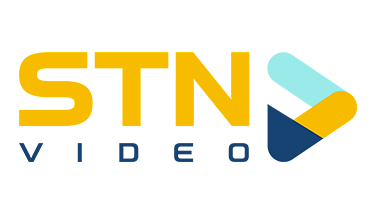 Today, I'm saying last night's 5-2 loss to the Montreal Canadiens should be Mike Smith's last game with the Edmonton Oilers.
It's clear now more than ever that he's no longer able to keep up with the NHL play. He looks tired. He looks hurt. He looks awful.
The 5-2 final score, nor his .857%, were truly indicative of Smith's awful performance, either. There were two goals called back in thanks to the Oilers' coaching staff.
"Mike Smith is part of our team and our team, I think, can execute at a higher level,"
said Oilers head coach Jay Woodcroft
after the game. "I thought we were in a 3-2 hockey game heading into the third period. We had a chance to tie it up and find a way to win. We didn't do that. Collectively, I think we can all be better.
"We didn't have the game we wanted to. I'm not going to dress it up and put a bow on it and say 'we just didn't get what we needed.' We weren't good enough in a lot of areas tonight. Like I said, we're going to digest it, we'll review it tomorrow and work on something in practice and then move on from there."
Some of this falls on Smith. Despite putting together great games and stretches for the Oilers in the past, he's struggled to find his place this year. He doesn't look near good enough to compete at the NHL level anymore.
However, this falls solely on the feet of Ken Holland. He should've realized Smith was likely to regress substantially after one of the best seasons of his career last year. He's 39 years old, after all, and will be the 24th goalie to play in the league after the age of 40.
Ken Holland has had three years to fix the mess that has been the Edmonton Oilers goaltending situation and once again, he's gone back to the well of Smith and Mikko Koskinen. While the latter has looked razor sharp as of late, he's also proven to be very inconsistent in the past. Edmonton can't rely on these two, no matter how much Holland wants to believe.
At this point, it's clear he isn't winning the team games and what good is a goaltender if they can't do that?
I can't even recall the last time Smith flat-out won a game for the Oilers. Koskinen, meanwhile, has had multiple as of late highlighted by a tremendous performance a week ago Saturday against the Florida Panthers.
Statistically, Skinner is the best Oilers goaltender this year in terms of save percentage (.913), goals-against average (2.62) and goals saved above average (+1.5). It's hard not to think he would be better than what Edmonton has right now.
As noted by OilersNation writer NHL_Sid on Twitter, the difference between Smith and Skinner, statistically, is stark.
Eight goals is a lot in the NHL and would absolutely make the Oilers a better team. Smith's save percentage is now down to an .891, one of the worst clips of his entire career.
The Edmonton Oilers need to do what is best for the team and rip off the band-aid that is Mike Smith.
Backhanders…
Mike Smith appeared to have been hurt in the third. He took a Josh Anderson shot, swallowed it up, but was very slow moving.
Evan Bouchard left the game after playing just 8 minutes. After the game, head coach Jay Woodcroft said it was some kind of a stomach bug.
What they're saying…
Canadiens pile on the points with western swing

The Canadiens had two power-play goals and one shorthanded goal and received a strong performance from goaltender Sam Montembeault to defeat the Edmonton Oilers 5-2 on Saturday at Rogers Place.

Montembeault, who gave up six goals in a 7-2 loss to the Oilers earlier this year at the Bell Centre, made 28 saves for the fourth win in his last five starts.

It was Montreal's third win in four games on their five-game road trip that winds up Wednesday in Vancouver.

Montreal's two smallest forwards — Cole Caufield and Brendan Gallagher — gave the Canadiens a 2-1 lead in the first period.

Caufield opened the scoring midway through the period when he took advantage of a failed clearing attempt by Markus Niemelainen. Caufield stopped the pass at the right point, took the puck to the slot and walked to his left before finding an opening on Mike Smith's blocker side.

The Montreal lead didn't last long. Evander Kane tied the score 22 seconds later. He kept the puck in the Montreal zone and went to the slot to take a centring pass from Leon Draisaitl.

Gallagher was in his office in front of the net when he scored a power-play goal with 38 seconds remaining in the period. It was the first goal in 19 games for Gallagher, whose last goal was on Nov. 24. Gallagher scored off a loose puck in front and his goal came seconds after Caufield was set up at the side of the net, but fanned on his shot.

Montembeault, who gave up seven goals earlier in the week in Winnipeg, was solid. He stopped Andrew MacLeod and Kailer Yamamoto on breakaways. He also made a glove save on Draisaitl just after the buzzer ended the period.

The situation room in Toronto kept busy in the second period as as it handled three coach's challenges, none of which went Montreal's way.

The Canadiens challenged MacLeod's goal early in the period for goaltender interference, but the review ruled Kale Clague pushed Zach Hyman into Montembeault. The Canadiens had a power-play goal by Nick Suzuki and a shorthanded goal by Laurent Dauphin erased by offsides. Suzuki wasn't deterred by the ruling as he scored his 13th goal when play resumed after the decision.

Caufield picked up an assist on the goal and he has seven goals and eight assists in 11 games since Martin St. Louis took over as head coach.
---
Zach Laing is the Nation Network's news director and senior columnist. He can be followed on Twitter at
@zjlaing
, or reached by email at zach@oilersnation.com.
---