The Morning After Report: World Junior Champioship – Day 1
The first day of the preliminary round is behind, with no real upsets to report. What we did see, though, was four very competitive games showing that there are now very few easy comes at the World Juniors.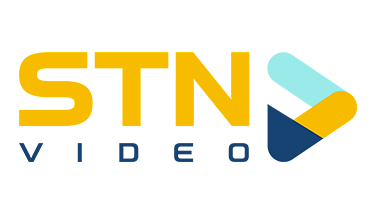 The news broke that no teams will face relegation for the second straight year. Essentially giving Austria another year to help grow and develop their program. The reason behind this is, of course, COVID-19. Honestly, it would suck to have any team whipped out by the virus and unable to play, resulting in relegation. Avoiding that problem is good. Belarus still gets promoted, so there will be 11 teams at next year's tournament in Russia.
That was a piece of big news that happened off the ice; now, let's turn our attention to the action on it.
Germans play hard but fall short against the Fins
Germany gave it their all but ultimately couldn't handle Finland in the end. The Fins got a fortunate bounce off a German defender who beat Nikita Quapp (Carolina Hurricanes, 187th overall, 2021). A goal like that seemed like the only way Finland would beat Quapp in the first. The Carolina prospect made some great saves early on to hold them at bay. Luca Munzenberger (Edmonton Oilers, 90th overall, 2021) tied the game for Germany right after his teammates had killed off his interference penalty. Joel Maatta restored the Finnish lead shortly after, and Samuel Helenius (LA Kings, 59th overall, 2021) gave the final blow with just over half the third period to play. Both Maatta and Munzenberger play together at the University of Vermont. Neither of them has a goal this season, and now they are scoring on the international stage. It's more than likely that Finland finishes in the top two, meaning that the Germans game against the Czechs later today is more or less a must-win game if they want to take the third spot.
Canada proves to have too much "Power" for Czechia
After an early scare, Team Canada started their World Junior campaign with a 6-3 win over Czechia. Mason McTavish (Anaheim Ducks, 3rd overall, 2021) got the scoring underway with an early goal of the tournament candidate; however, things quickly got worse for Canada, conceding three goals in five minutes. Czechia couldn't hold on for long, though, with goals from Owen Power (Buffalo Sabres, 1st overall, 2021) and Donovan Sebrango (Detroit Red Wings, 63rd overall, 2020) coming before the end of the period. Power wasn't done yet. The 2021 1st overall pick scored two more to become the first Team Canada defenceman to score a hat trick at the World Juniors. Power said he didn't want to jump straight to the NHL to develop more in his offensive game. It's safe to say whatever he's been doing is working. Canada scored once more from Olen Zellweger (Anaheim Ducks, 34th overall, 2021) to make it back-to-back games that they've scored six goals.
Two medal candidates meet in Red Deer
Group B will be fun to watch, and this afternoon's game between Sweden and Russia was a fine example. The Swedes went into the first intermission with a 1-0, thanks to Oskar Olausson (Colorado Avalanche, 28th overall, 2021). Simon Edvinsson (Detroit Red Wings, 6th overall, 2021) and Emil Andrae (Philadelphia Flyers, 54th overall, 2020) made it 3-0 early in the second period, which put a surprising end to Yaroslav Askarov's (Nashville Predators, 11th overall, 2021) night after he stayed on the bench to start the third. Fyodor Svechkov (Nashville Predators, 19th overall, 2021) pulled one back for the Russians before the second. The third got a little weird. Matvei Michkov is building a strong reputation for himself and tonight's performance helped continue. Michkov crashed into Jesper Wallstedt (Minnesota Wild, 20th overall, 2021) in the Swedish goal and knocked the net off, so the goal didn't count; however, the officials determined it was a good goal after review. Honestly, I don't know how this was a goal, but the refs get paid more money than me to make those decisions, so we'll agree with their call. Alexander Holtz (New Jersey Devils, 7th overall, 2020), Theodor Niederbach (Detroit Red Wings, 51st overall, 2021), and Daniel Ljungman (Dallas Stars, 154th overall, 2020) all scored in the third too for Sweden to make it a 6-3 final.
The Defending Champs Hold On
Team USA started their defence with a 3-2 win over Slovakia. However, it didn't come without pushback from the Slovaks. The US grabbed a 2-0 lead in the first period after Matthew Knies (Toronto Maple Leafs, 57th overall, 2021) and Mackie Samoskevich (Florida Panthers, 24th overall, 2021) scored within two minutes of each other. Landon Slaggert (Chicago Blackhawks, 79th overall, 2021) made it what seemed like a comfortable 3-0 lead in the second period with Tanner Dickinson (St Louis Blues, 119th overall, 2020) and Wyatt Kaiser (Chicago Blackhawks, 81st overall, 2020) credited with the assists. Slovakia fought back in the third period despite the hole they found themselves in. They fired 14 shots on goal after only producing 11 in the first 40 minutes. Martin Chromiak (LA Kings, 128th overall, 2020) broke Drew Commesso's (Chicago Blackhawks, 46th overall, 2020) shutout hopes early in the third frame. He gave his team more hope with just over two minutes to play with his second. It was too little too late for Slovakia, though the USA came out on top.
Recent articles from Liam Horrobin