The Morning After Report: World Junior Championship – Day 2
Day two of the World Juniors is in the bag with no real surprises, again.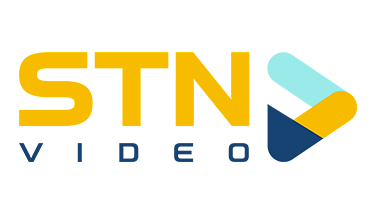 Two top nations had easier matchups today with Finland taking on Austria and Russia facing Switzerland. However, the other two matchups involving Germany and Czechia, and then Slovakia and Sweden headlined by elite goaltending.
Now, let's dive into what went down:
Slovakia Can't Catch A Break
Slovakia ran into a hot goaltender on Sunday night against the US, and it happened again last night versus Sweden. Jesper Wallstedt (Minnesota Wild, 20th overall, 2021) was incredible between the pipes for Sweden, denying the Slovakian attack 49 times to secure his first shutout of the tournament. The Swedish attack gave him some goal support, with Theodor Niederbach (Detroit Red Wings, 51st overall, 2020) and Albert Sjoberg (Dallas Stars, 207th overall, 2021) beating Simon Latkoczy. Daniel Ljungman (Dallas Stars, 154th overall, 2020) scored on an empty net for his second of the tournament to give Sweden a 3-0 victory. Credit needs to be given to the Swedish penalty kill too. They killed off six Slovakian power plays, including a five-minute major after Leo Loof (St Louis Blues, 88th overall, 2020) got called for a blow to the head.
Finland Ease To Victory
The Fins had no trouble scoring against the Austrians yesterday. 7-1 was the final score from Rogers Place, with six different players scoring goals for Finland. Ville Koivunen (Carolina Hurricanes, 51st overall, 2021) and Brad Lambert (2022 NHL Draft Eligible) led the way with three points each. Koivunen scored a beauty of a goal falling onto his back and somehow still found a way to beat Sebastian Wraneschitz. Austria did score one goal, which came on the power play from Martin Urbanek.
Blank Scores In OT For Germany
Alexander Blank scored twice in Germany's 2-1 overtime win against Czechia, including the overtime winner. On his overtime winner, he found a gap over the shoulder of Jan Bednar (Detroit Red Wings, 107th overall, 2020) to send the Germans back to their hotel rooms with two points. It was unfortunate for Bednar to concede after having a fantastic game stopping 30 shots. However, he wasn't even the best goalie on the ice, as Florian Bugl was the real hero for Germany. Bugl made highlight save after highlight save while en route to a 39 save performance. Germany moves into third place in Group A ahead of Czechia and Austria.
Russia Grab A Win
After falling on day one of the World Juniors, Russia came out on top in Red Deer with a 4-2 victory over Switzerland. Danila Yuro, Dmitri Zlodeyev (Vancouver Canucks, 175th overall, 2020) and Pavel Tyutnev all scored in the first period to get the Russians out to an early lead. Attilio Biasca scored for Switzerland to pull them back in before the first intermission. With no scoring in the second period, Matvei Michkov (2023 NHL Draft Eligible) continued his scoring streak, grabbing his third of the tournament. Fabian Ritzmann beat Yegor Guskov late in third, but it wasn't enough as Russia got into the win column.
Team Canada Update
Two Canada is now without Justin Sourdif (Florida Panthers, 87th overall, 2020) and Xavier Bourgault (Edmonton Oilers, 22nd overall, 2021) for their game against Austria this evening. Sourdif has been suspended one game for a blow to head against Czechia on Boxing Day, and it is believed Bourgault has a concussion also from that game against Czechia. Brett Brochu is the confirmed starter for tonight's game.
Recent articles from Liam Horrobin