Time Flies…
One of the many tricks your mind plays on you as you get older is your sense of how quickly time passes. In some ways, it feels like 15 minutes since I last covered the Edmonton Oilers beat at the dailies. A look at the calendar, as opposed to a glance at my watch, tells me it's been 15 years.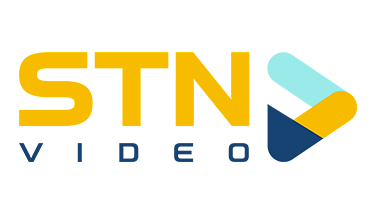 Of course, I'm speaking figuratively as opposed to literally, but I've lost track of how many times I've leaned on the axiom "time flies" in recent years. The way this week has played out has been yet another reminder of how true that actually is. Let me count the ways . . .
For starters, Rod Phillips celebrates his 80
th
birthday tomorrow. Yes, his 80
th
birthday. I get it that Rod was no spring chicken when he
finally stepped away
after 37 seasons and 3,542 games before handing over the microphone to Jack Michaels
six months
ago, but 80 candles on the cake Thursday? Where has the time gone? Rod was just at the house for my 50
th
birthday in 2008.
There's a book to be written about all the years Rod and Jim Matheson spent on the road together and the decade they let me tag along for fun, but there's no room for that here. Suffice to say, I miss Rod's
passion for the game
, the Oilers and for everybody who was or is part of the organization. I miss sitting beside him on the plane and listening to that passion pour out of him as we brace for another white-knuckle wheels-up on the way to the next city.
Like I said off the top, it doesn't seem very long ago that we spent so much time together on the road. It doesn't seem long ago Rod and Matty and their better halves, Deb and Marnie, were at the hospital right after the birth of my son Sam, who is now 15, or to see his dad turn 50. But it was.
WHILE I'M AT IT
Still with the time flies theme, Bryn Griffiths and I had a long chat with Dwayne Mandrusiak, who spent almost 50 years working as an equipment man with the team we now call the Edmonton Elks, and Barrie Stafford, who was a member of all five of the Oilers' Stanley Cup championships, on
our podcast
Tuesday. If you've got the time, it's worth a listen.
Mandrusiak, who just celebrated his 65
th
birthday, started with the football team when he was just 14. Stafford, who played hockey with the Golden Bears over at the U of A, joined the Oilers before their first Stanley Cup parade and he finally
retired
in the spring of 2019 after several years of heading up the Oilers Alumni.
Mandrusiak and Stafford (as well as Sparky Kulchisky) had a real bond with Joey Moss, who we lost last year at age 57. Joey worked with the equipment staffs of both teams alongside Mandrusiak and Stafford, so no surprise his name came up often on Tuesday. We could do a whole podcast just on Moss, so we will.
AND . . .

 
Two somber dates this week:
Tuesday marked the 10-year anniversary of the
plane crash
involving Lokomotiv Yaroslavl, Sept. 7, 2011, that claimed a total of 44 lives, including former NHL players Brad McCrimmon, who was the team's coach, Igor Korolev, Alexander Karpotsev, Karlis Skrastins, Ruslan Salei, Karel Rachunek, Josef Vasicek and Pavol Demitra.
The 20
th
anniversary of the Sept. 11, 2001 terrorist attacks on the World Trade Center in New York and the Pentagon is Saturday. Former Oilers' scout
Garnet Bailey
and
Mark Bavis
, who were both scouting for the L.A. Kings at the time, were on the second flight that hit the towers.
Previously by Robin Brownlee
Recent articles from Robin Brownlee