Weekly Rumours – Trade Targets, DeBrusk, and the Habs next GM
We're finally getting to the part of the season where trade targets are beginning to emerge. A big reason why is that pretty much every team in the league is at least 25% done their schedule and teams are either getting comfortable with the idea that they are either buyers or sellers, or some teams feel like they desperately need to shake things up to save their season.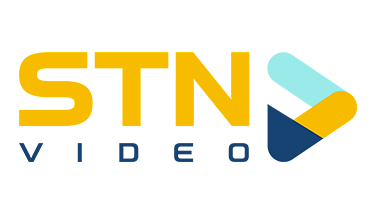 DeBrusk's career started with a bang. In just his second full season he scored 27 goals in 68 games and followed it up with 19 goals in 65 games the next season. Since then, he has just eight goals in 59 games over the last year and a bit. He's been inconsistent and almost constantly in Head Coach Bruce Cassidy's dog house.
There is a chance that a change of scenery really sparks the 25-year-old and that's why there are no shortage of teams reportedly calling the Bruins.
Could the Oilers be one of those teams calling? Sure, but I don't see it as a fit. DeBrusk has a cap hit of $3.65 million this season so for the Oilers to fit him in, they would have to move out salary. I don't see them trading Zack Kassian right now and with Mike Smith still on the shelf, they can't trade Mikko Koskinen either. 
I don't see a way for the Oilers to squeeze in DeBrusk without screwing themselves over once everyone is healthy.
I fully expect him to be moved relatively soon, but I don't think it's likely that he ends up in Edmonton.
TRADE TARGETS ROUND ONE
Mar 21, 2019; Edmonton, Alberta, CAN; Edmonton Oilers forward Zack Kassian (44) tries to screen Columbus Blue Jackets goaltender Joonas Korpisalo (70) during the third period at Rogers Place. Mandatory Credit: Perry Nelson-USA TODAY Sports
I'll start with Joonas Korpisalo. Frank says that while there hasn't been an official trade request, Blue Jackets management knows that Korpisalo would be open to a change of scenery. With a new extension kicking in for Elvis Merzlikins next season and prospect Daniil Tarasov coming through the pipeline, it's easy to see why the Blue Jackets would want to move out Korpisalo.
If I'm the Oilers though, I don't think I touch him. He had a great run in the bubble back in 2019-20 but since then he's been posting below-average numbers. He's not an upgrade on any one of Smith, Skinner, or Koskinen.
It was still surprising to see Vlad Tarasenko on Frank's list. The Russian sniper is off to a fantastic start to the year with seven goals and 12 assists in 22 games and some thought that a good start to the year in St. Louis would make him more inclined to stay with the organization that drafted him. Apparently, that's not the case. His hot start should help the Blues get a good return should they decide to move him though
Other names that surprised me on the list: @Tomas Hertl, @Bryan Rust, Patric Hornqvist, and JT Miller.
Evander Kane is #15 on the list and after passing through waivers this week, he did report to the San Jose Sharks AHL affiliate. The Sharks will clearly retain 50% of his contract to make a trade work but even then, I'm not convinced that they'll find a taker simply because of his term. I expect him to be bought out this summer.
There weren't a lot of quality d-men on Frank's first list, so that means there aren't a lot of players on the list that I think would be good fits for the Oilers. If the Oilers wanted to add a forward though, I think that both Rickard Rakell (MY BOY!) and Reilly Smith would be good fits considering they're both pending UFA's. The fact that they both play on division rivals would make a trade difficult though.
HABS GM
The big news last week came out of Montreal, when the Habs did a little house cleaning, getting rid of Marc Bergevin and bringing in Jeff Gorton to be their new VP of Hockey Operations. As Frank Seravalli explained on Daily Faceoff, this was really just a clever workaround to the policy that the club needs to have a GM that speaks both French and English.
There are some interesting names in the mix ot be named the next GM of the Habs though. Daniel Briere, Martin Lapointe and Mathieu Darche are three that really stand out to me. Roberto Luongo would make sense but it's unclear if he would leave his post in the Panthers organization.
That's all for this week's rumours blog. I do expect things will continue to heat up on the trade talk front as we get closer to the Christmas Break. I'll set the over/under for trades between now and the holiday roster freeze at 2.5… what are you taking?
For the best selection, deals and service around, look no further than Sherwood Ford. They are well-known for their "Giant Advantage," and have been located in Sherwood Park since 2011. Their customers are important to and they firmly believe that the car shopping process should be fun and easy. That's why Sherwood Ford is dedicated to making it quick and easy to find the car you want and the financing you need. Whether you prefer to shop online or in-store, Sherwood Ford will tailor the shopping process to you and their no-hassle pricing policy makes things easy. 
Visit SherwoodFord.ca to get started today.
Recent articles from Tyler Yaremchuk