Weekly Rumours – More Goalie Talk and Claude Giroux is on the block!
Ken Holland's hunt for a goaltender continues. As pretty much every insider has said over the last few weeks, pick a goalie that could potentially be available and I guarantee you that Holland has at least checked in on them.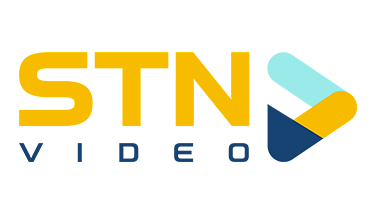 Elliotte Friedman wrote in his 32 Thoughts blog this week that if the Flyers were willing to deal Martin Jones for a late-round pick, he would already be an Edmonton Oiler.
This was an interesting one for me because Jones certainly wouldn't be a slam dunk solution between the pipes for the Oilers. He has a 3.56 GAA and a .901 SV% this season with a pretty bad Flyers team. I suppose those numbers could get a boost from playing with a better team, but I don't love Jones as a potential solution to the Oiler's goaltending problems. If Philadelphia retained 50% of his $2 million cap hit and only wanted a late-round pick, then I could see why the Oilers would be exploring the idea, but that clearly isn't the case right now.
We've heard that they kicked tires on Braden Holtby, but it sounds like Dallas is more interested in trading Anthon Khudobin and that is not a player the Oilers should be looking at. We've also heard Alexandar Georgiev, Joonas Korpisalo, Ville Husso, Vitek Vanecek, and Semyon Varlamov.
Of those options, I think Husso or Vanacek would be great fits. They're both young, are having solid seasons, and could be available. The name Anton Forsberg has popped up a little bit and considering the fact he's cheap and is having a good season on a bad Senators team, I wonder if that's a possibility.
Here's some other stuff I'm keeping my eye on:
EVANDER KANE
So a resolution to the Evander Kane situation could be coming and both Darren Dreger and Ryan Rishaug had some reporting on it over the last few days:
The Oilers are clearly the frontrunners to land Kane, it's simply a matter of whether or not the NHL will suspend him. The sense I'm getting from reading all of these reports is that if there is any sort of suspension, it won't be a long one. If the Oilers thought there was a chance that Kane would be given a hefty suspension, then I don't think we'd be getting reports that indicate he could be in the lineup at some point over the next week.
There was chatter that the Washington Capitals were also in the mix but again, all signs point to Kane eventually becoming an Edmonton Oiler.
CLAUDE GIROUX
Flyers GM Chuck Fletcher came out and said that the team is heading towards an aggressive rebuild. The team is in the middle of another long losing streak and after an offseason that saw him go out and get aggressive with some trades, the team is going to miss the playoffs once again.
That brings us to their Captain Claude Giroux. Fletcher said that any decision to be moved will be made by Claude himself. The 34-year-old has a full NMC and is a UFA at the end of the season. He's probably going to be the best rental forward on the market. He has 34 points in 40 games, has playoff experience, and can play centre or the wing. Every contender will want to get their hands on this guy.
The Flyers will likely have to keep half of his contract if they want to get him to a team that he would agree to waive his NMC for, that's almost a given. The Flyers would also likely get themselves an even bigger return for Giroux if they're willing to take back some money in the deal as well.
They need to re-tool and getting this Giroux deal right is important for the future of the organization. As for potential fits, I think Colorado is an interesting spot. The New York Rangers are reportedly in the hunt for some forward help too.
QUICK NOTES
Friedman connected the Oilers to Kevin Stenlund. He's on an AHL contract in the Blue Jackets organization. He's 6'4 and has 20 points in 71 career NHL games. He'd add some grit to the Oilers lineup, which is something I think they could use.

Arizona thinks they have their goalie of the future is Karel Vejmelka and it sounds like they're trying to get him extended.

There is a lot of smoke surrounding Marc-Andre Fleury potentially going to Washington. We'll see if Fleury decides to move before the deadline. It sounds like it will be his call.

Ben Chariot to the Leafs? It would make sense. I could see them adding a defenseman and he'll be one of the best rentals on the market.

Jake DeBrusk was connected to the New York Rangers on Sportsnet over the weekend. If Boston deals him, I wonder if they get seriously in the mix for someone like Tomas Hertl.

I think a team will sign Eric Staal after the Olympics. He was good for Montreal in the playoffs last season.
For the best selection, deals and service around, look no further than Sherwood Ford. They are well-known for their "Giant Advantage," and have been located in Sherwood Park since 2011. Their customers are important to and they firmly believe that the car shopping process should be fun and easy. That's why Sherwood Ford is dedicated to making it quick and easy to find the car you want and the financing you need. Whether you prefer to shop online or in-store, Sherwood Ford will tailor the shopping process to you and their no-hassle pricing policy makes things easy. 
Visit SherwoodFord.ca to get started today.