Women of Oilersnation: Kelsey Bodnar
Do you want the secret to impressing all of your friends at your next bowling night? Read on, because our next Woman of Oilersnation, Kelsey Bodnar is an Oilers fan AND used to be a competitive bowler and I hit her up for some advice on avoiding those dreaded gutter balls.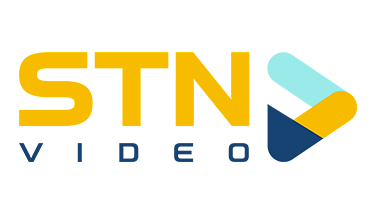 If you missed the last Women of Oilersnation feature on Jenna Winterburn, you can read it here:
If you want to be featured or want to nominate someone to be featured, send me an email or DM on Twitter!
MEET KELSEY BODNAR!
KYLA: Tell us about yourself! What's your day job, what are your passions, what's something interesting about you?

KELSEY: I'm Kelsey, born and raised in St. Albert, AB, and I'm a Marketing Specialist/Project Manager for a marketing agency called Everbrave. Some of my passions include oat milk lattes (currently finding the best one in the city), travelling, watching my Edmonton Oilers, playing soccer and ball hockey, and spending time with friends. Fun fact: I used to competitive bowl growing up and placed 3rd in the country in my 1st year.
KYLA: How did you get into hockey and sports in general?
KELSEY: My brother and dad were the big hockey fans growing up, and although the Oilers games would always be on in our house, I didn't get really into hockey until the 2006 cup run. Like most of Edmonton and the surrounding areas, we all got behind our team. My mom even made me a copper and blue hair piece I wore every game day. Then we got season seats the following year, just in time for the decade of darkness haha. We've had our seats ever since and I absolutely love hockey now.
KYLA: Competitive bowling is so rad! Any tips for us wannabe good bowlers who are only consistent at hitting gutter balls?
KELSEY: haha
 Kinda tricky to explain, but you know the little arrows on the actual lane? I'm right-handed, so I try to aim for the first arrow on the right next to the middle one. I either strike or hit the middle pins every single time. Works like magic.
KYLA: What do you love most about continuing to play sports as an adult?

KELSEY: A few things come to mind: It's a great way to exercise without going to the gym, it creates a sense of community and belonging, and I love being on the field or court.
KYLA: What's your favourite Oilers memory?

KELSEY: Such a hard question! I'm fortunate to have so many! Some of the main ones that come to mind are the last game at Rexall Place, Glen Sather's banner night, the night Ben Scrivens recored the 59 save shutout, or my first playoff game ever in 2017 (I still blame Getzlaf for us losing that series)
.
KYLA: What does hockey and being a part of the Oilersnation community mean to you?

KELSEY: I absolutely love the Oilersnation and hockey community. I have made so many friends because of our love for the Oilers. This community is so inclusive and supporting of one another, it's incredible. To be able to come together and cheer on our team is so much fun.
her Soul Shot shows women how powerful they are through sport by providing resources, community, and inspiration for all women to live their soul's truth and take their shot in sports.
Recent articles from Kyla Lane