World Juniors Preview: Team Canada vs Team Austria
Canada didn't make it easy on themselves, but they found a way to claw back from a 3-1 deficit against Team Czechia in the first period to win 6-3 in the tournament opener on Boxing Day.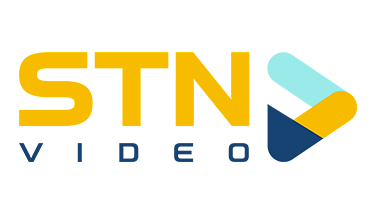 Mason McTavish got the Canadians off to a perfect start with an early marker after powering his way towards the goal, making it 1-0. However, Czechia caught the Canadians sleeping, scoring three unanswered goals to grab an unexpected lead. Dave Cameron called a timeout immediately after Czechia's third goal to calm his young team down.
Canada responded perfectly, taking only 26 seconds to score again. Owen Power noticed the goaltender was out of position and fired a shot from the blueline, which made it through. Another defenceman, Donovan Sebrango, scored late to put the game back on level terms.
"It wasn't a great start, but I don't think anyone on the bench was panicking," said Owen Power on his team's first-period performance. "We knew we weren't playing great hockey and knew we had a lot better."
In the second, Czechia was penalized three times, giving Canada an extended five on three power play. The Canadians made them pay, scoring twice with both goals coming from Power. Power is now the only Canadian defenceman in World Juniors history to score a hat trick.
"I was pretty surprised. There's been a ton of good players who come and play in these tournaments," said Power. It's the first hat trick I've ever had, and doing it in a Canadian jersey is pretty special."
In the third period, Olen Zellweger scored Canada's sixth goal to secure the win and get them off to a perfect start in Group A.
The Opponent
You never want to underestimate your opponent, but Canada shouldn't have any issues tonight as they take on Austria.
Austria played their first game yesterday against Finland, and it did not go well. They lost 7-1 and were outshot 48 to 9. Their lone goal came from Martin Urbanek, which matches their goal total from last year.
One player to watch on Team Austria is Marco Kasper. Kasper is ranked 29th on Craig Button's list for the upcoming 2020 NHL Draft. He's playing the SHL in Sweden this season with Rogle BK. In 24 games, Kasper has four goals and six points.
It'll be tough for him to have a big impact on today's game, but if you watch him closely, you can see the high-end skills he possesses.
Keys To Victory
Tonight should be straightforward for Canada. Shoot the puck, get bodies in front, and control the game.
Depth scoring should be vital for them too. It's not necessarily a key to victory, but it's important for a player's confidence to get going. It'd be nice to see Shane Wright have a good game tonight. He's been quiet in the Canadians two games so far.
You'd have to imagine that Dave Cameron rolls the lines tonight, allowing each player to showcase themselves.
Prediction
Last game, I was kind of right. I said Owen Power would get three points which was true. Admittedly I didn't expect him to score a hat trick but we'll take the win. We also got close on the shot count and got Canada's correct number of goals.
As for today, we should expect to see some goals tonight, and with that, my prediction is 8-0 Canada. Shane Wright and Connor Bedard get goals, and Brett Brochu faces less than ten shots.
Get ready to celebrate the best and the brightest this season has to offer. For decades, Jasper in January has been the nexus for joyful mountain culture and good times in any weather. Rediscover this playful festival with the help of your favourite winter activities, now featuring some fresh new twists. Snag great deals on ski, spa and multi-day stays, all served in a tall glass of sparkling mountain wonderland. 
Click here for more details.