The Morning After Report
Yesterday, the puck dropped on the 2022 World Juniors in Edmonton and Red Deer. While the crowds were poor, the performances on the ice were much better. This year it's a talented group with eight of the top nine picks from last year's NHL Draft in the tournament. Talent from future drafts is on full display, with top prospects from the 2022 and 2023 hitting the ice.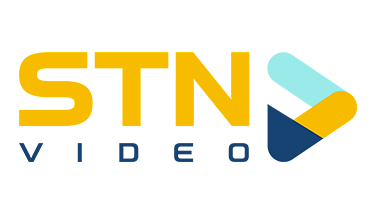 I am curious to know who you are most excited to watch? I'd have to go with Luca Munzenberger from Team Germany. While it's not the sexiest pick, the Oilers drafted him in the third round for a reason, despite the critics. It'll be nice to grow an opinion on the young German finally.
Now without further delay, grab a coffee, and let's have a chat about what happened yesterday.
Connor Bedard vs Matvey Michkov.
Hockey fans got an early Christmas present at Rogers Place watching Connor Bedard (2023 NHL Draft Eligible), and Matvey Michkov (2023 NHL Draft Eligible) go head-to-head. The two of them were a treat to watch at the World U18 Championships last year in Texas, and last night didn't disappoint either. Michkov got the upper hand on the scoresheet with two goals and an assist. Bedard joined in on the fun, too, scoring midway through the third to help Canada win 6-4. The 2023 NHL Draft class is special, and those two are the big reasons why. We should all be praying that Canada and Russia meet again to watch their rivalry continue. 
Canada's Offence
The Canadians made the Russians look like a peewee team in the first period. They dominated, putting four goals by 
Yaroslav Askarov
(Nashville Predators, 11th overall, 2020), which essentially ended the game. Russia made it exciting, but it seemed like Canada let off the gas. Mason McTavish (Anaheim Ducks, 3rd overall, 2021) flew under the radar coming into this tournament. Let's not forget that he was the third overall pick for a reason. He showed that last night with two goals and an assist. His second goal was special, showing great composure and confidence to wrap it around Askarov. Canada is in the easier of the two groups so expect plenty of goals. 
Finland and USA Battle Hard In Exhibition
It seems like someone needed to remind Finland and the US that it was only an exhibition game. Two players were given five-minute majors with Ruben Rafkin first for kneeing and then Red Savage (Detroit Red Wings, 114th overall, 2021) for elbowing late in the third. Savage's penalty proved to be more vital as Finland grabbed the tying goal with 56 seconds left in the third and then scored again on the powerplay in overtime to win 4-3. 
Sweden Offensively Dominate
It's safe to say that the Swedes showed no mercy against the Austrians in Red Deer. Sweden came away 7-0 victors and fired 50 shots onto 
Sebastian Wraneschitz
 and 
Leon Sommer
 in the Austrian goal. It was a quiet night for Jesper Wallstedt (Minnesota Wild, 20th overall, 2021) in the Swedish goal, who faced only seven shots. Sweden won't always walk away with a 7-0 win; however, they should be a tough out each night with 21 NHL draft picks on their roster with seven going in the first round. 
The Young Slovaks
Slovakia should be exciting to watch this year and could prove to be an issue in Group B. They fired four goals past the German's yesterday in Red Deer from four different players. Yes, it's a U20 tournament, but they are a young group with two 2005s on their roster and six 2004s. The 04 group is headlined by Simon Nemec (2022 NHL Draft Eligible), who wears an "A" and is projected to be a top 10 pick in this year's draft. Slovakia is in the tough group with the USA, Russia, Sweden, and Switzerland, but it should be them if one team could surprise this year.  
COVID-19 Makes An Appearance.
Like it or not, COVID will impact the tournament and that's exactly what we saw happen. The exhibition game between Czechia and Switzerland was cancelled in Red Deer due to the COVID protocol. Unfortunately, this probably won't be the only time this happens. There were also barely any fans in Rogers Place for the Canada and Russia game. It could've just been because it was an exhibition game, but we'll have to wait and see.