WWYDW(FE): Finding A Goaltender
Photo credit:© Jeff Curry-USA TODAY Sports
You could see the difference that goaltending makes last night.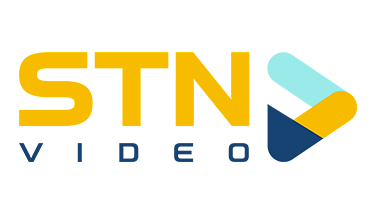 The Oilers came out of the gate flying, peppering the Panthers with 17 shots on goal in the first period. Despite Edmonton's effort, Sergei Bobrovsky stood tall in Florida's net and the two teams skated into the first intermission tied at 0-0.
In the second period, the Oilers slowed down to a regular pace and the two teams started to exchange scoring chances. Florida got on the board five minutes into the second on a shot by Aleksander Barkov that essentially went through Mikko Koskinen's glove. A couple of minutes later, Carter Verhaeghe got the puck alone in front and roofed a shot over Koskinen's shoulder.
We obviously can't fault Koskinen exclusively for what would end up being an ugly 6-0 loss because you can't win when you don't score a single goal, but goaltending played a huge part in this game. The Panthers were able to survive Edmonton's early onslaught because of Bobrovsky and the Oilers got dejected after a few weak ones that got past Koskinen on the other side.
There's no doubt that goaltending is a weakness for the Oilers. During the team's current 2-11-2 stretch that dates back to early December, only once have they allowed fewer than three goals. That was the win over Columbus. Otherwise, in 14 of their last 15 games, the Oilers have allowed three or more goals against.
Koskinen has an .895 save percentage through 21 games, Mike Smith is injured for the second time this season and has an .898 save percentage in just six games, and rookie Stuart Skinner has been the best of the three of them with a .907 save percentage in 11 games. That's an .895 save percentage combined, good for 27th in the league in all situations.
Ken Holland bet on the Smith and Koskinen tandem for a third go-around and it isn't working this time. Smith has spent most of his season on the Injured Reserve and Koskinen hasn't been able to carry the load in his absence. While Skinner has been impressive for a rookie, it's difficult to expect him to come up and be the team's saviour.
That brings us to this week's What Would You Do Wednesday FRIDAY EDITION question. How should the Oilers upgrade their goaltending situation? Who's the best trade target to pursue? How much would you be willing to give up? 
Scoop: This is Georgiev's first in-season appearance on the Trade Targets board, but he was a staple last summer after placing what we'd call a 'soft' trade request with the Rangers. He let the team be known he was open to a change of scenery, ready for a starter's workload elsewhere. He's not wrong: Over five NHL seasons, Georgiev has a career save percentage of .911. The league average is .905 this season. Igor Shesterkin is already one of the best goaltenders in the league. Yes, it's more important than ever to have two trustworthy 'tenders, but Georgiev seems to be an unnecessary luxury in New York at a time when other teams are dying for help in goal.
Georgiev looked like he was going to be the successor to Henrik Lundqvist back in 2018-19 when he came up as a rookie and posted a .914 save percentage over the course of 33 games. Instead, Igor Shesterkin has become New York's guy, as made evident by the four-year, $22,666,667 contract the Rangers gave him last summer.
While Shesterkin broke out as a legitimate No. 1 goalie, Georgiev has never been as good as he was during his rookie season. Georgiev has a .905 save percentage this season through 17 games and is an impending restricted free agent with one more season of control before he can hit the open market. It would make sense for the Rangers to move him before he can leave for free in the summer of 2023.
The challenge is that New York doesn't need to move Georgiev right now so the Oilers are going to have to pony up something worthwhile in order to get the Rangers to break up a reliable goaltending tandem mid-season.
Scoop: It's the Elvis Merzlikins Show in Columbus, now and for the foreseeable future. Merzlikins has carried the Blue Jackets – and next year begins a fresh five-year, $27 million deal. Plus, the Blue Jackets have Daniil Tarasov eventually waiting in the wings. Korpisalo has not put in a formal trade request, but GM Jarmo Kekalainen is aware that Korpisalo would be open to an opportunity to play elsewhere. Teams have engaged with Columbus on Korpisalo recently. He's struggled these last two seasons – and carries an .881 save percentage over 10 appearances this season – but made a believer of many with his play in the 'bubble' in 2019-20.
The Blue Jackets aren't a playoff team so it would make sense for them to move Korpisalo before the trade deadline. Korpisalo has had a couple of strong seasons in the league, but he's been bad recently, posting an .890 save percentage over the past two seasons. The cost for a struggling impending free-agent goaltender shouldn't be high, but Korpisalo isn't a clear upgrade over Koskinen.
Also mentioned in that Insider Trading article are a pair of goalies from Dallas, Anton Khudobin and Braden Holtby. 
Khudobin has struggled since his run in 2020 that led the Stars to the Stanley Cup Final and even cleared through waivers back in mid-December. If one of these two goalies is going to be an upgrade for the Oilers, it would be Holtby, who has rebounded nicely in Dallas after an ugly season in Vancouver. Through 19 games, Holtby has a .916 save percentage.
Dallas is 19-16-2, right in the mix for a playoff spot, so it's difficult to say if they'd be willing to not just move a quality goaltender, but move one to a Western Conference rival they're directly competing with.
Finally, there's Marc-Andre Fleury, who Darren Dreger reports isn't an option for the Oilers because of his cap hit. Dreger also says that Fleury won't be traded from the Blackhawks unless he asks to be moved to a contender. Chicago is currently only two points behind the Oilers in the standings.
What say you, Nation? Where can the Oilers find a goaltending upgrade? Are they stuck with what they have? To me, Georgiev is the best option, but he isn't going to come cheap. 
---
REPORT CARDS BROUGHT TO YOU BY DEUCE VODKA