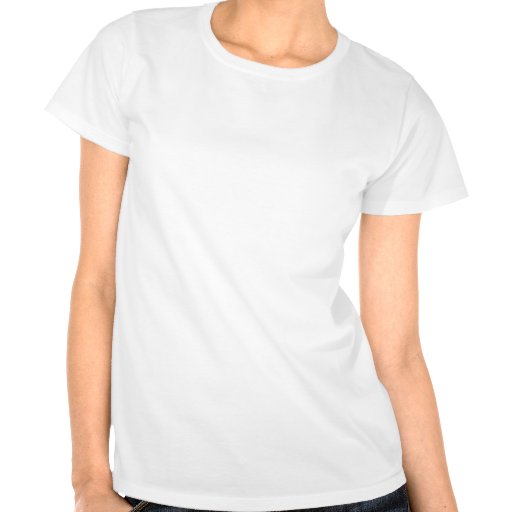 It is only 14 games into the regular season, but once again the Oilers find themselves in familiar territory, a place that none of them or any of their fans want to be, battling for the basement.
Very few expected it to be this bad this early, most realistic fans expected no playoffs, but the Oilers are teetering on the brink of being in 30th place once again. The Oilers can play well for 50 minutes, but they continually make some egregious error that leads to a goal, and ultimately costs them the game.
Will tonight be any different?
The only positive for the Oilers is that they are playing the Buffalo Sabres. The Sabres have scored 15 goals in 14 games, but even the Sabres are likely licking their chops at the thought of facing the Oilers.
The Oilers are allowing a league-worst 3.62 goals per game.
Tonight's tilt features the league's worst offence vs. the league's worst defence.
I feel like the friend who tells the same story/joke to a different group of people every weekend. We all hate hearing that same joke time after time, yet we regularly stand there and wait for the punchline.
The Oilers can't keep the puck out of their net. It has been a problem for five years.
2010: The Oilers finished 30th with a 3.39 GAA and a .900sv%. Allowed 2,710 shots.
2011: The Oilers finished 28th with a 3.17 GAA and a .903sv%. Allowed 2,587 shots.
2012: The Oilers finished 23rd with a 2.83 GAA and a .912 sv%. Allowed 2.506 shots.
2013: The Oilers finished 20th with a 2.77 GAA and a .920 sv%. Allowed 1,567 shots.
2014: The Oilers finished 30th with a 3.26 GAA and a .904 sv%. Allowed 2,686 shots.
Interesting to note that the shots per game in 2013 were 32.6/game and last year they were 32.7, but the sv% and GAA were much higher in 2014. Goaltending was the main difference. In 2013, Khabibulin and Dubynk had a .923 and .920sv% respectively, but even when the Oilers had a .920sv% as a team they were still 20th in GAA.
This team has not played well defensively under Pat Quinn, Tom Renney, Ralph Krueger or Dallas Eakins. They simply haven't had enough players who are willing to play defense. It is a different player every game who makes a major mistake and it ends up in the back of the net.
Some nights it is the goalie allowing a weak goal. Other nights a defender backs in too far, or allows the attacking forward to go to the middle of ice rather than wide, or a winger leaves his point man, or a centre misses an assignment in the front of the net.
On and on it goes…
Every single person in the organization is to blame: the owners, upper management, the GM, the coaches, the scouts and the players. If they want it to improve, they all need to look in the mirror and realize they need to be better. Until that happens, I don't see things improving.
The biggest issue with the Oilers right now is that they can play well for long stretches, but then they have a major braincramp and it leads to a goal against. Or when they have a chance to put their opponent away, they can't.
Marc Arcobello scored an early 3rd period goal last night to give the Oilers a 2-1 lead. They were playing fine, and they had the momentum. Then the Bruins took a penalty two minutes later and that is when their PP could have put the game away. They didn't. They never had one good scoring chance, and the Bruins stayed in the game and scored three goals in 2:34 and the game was over.
The Oilers ruined a solid 45 minutes in the span of 2:34 and stretched their losing streak to four games.
I never expected the Oilers to make the playoffs this year, but I expected them to improve, and while they have shown some improvement, they continually show that as a team they still refuse to focus on the small aspects that will help them win games.
Until that happens, I don't see them making much progress.
Tonight's game is like a car wreck. We all slow down and rubber neck as we pass by the scene. What are we expecting to see? I have no idea. And tonight, most of you will either hunker down on your couch, alone so no can hear your whimpers, or out at an establishment so you can share the sorrow with friends.
Good luck.
LINEUP
Eakins basically ran three lines last night. Iiro Pakarinen played only 5:50 while Leon Draisailt played 9:29. I don't expect much more from rookies, and when the organizational depth only allows the coach to recall rookies or players with limited experience then shortening your bench is the only option.
The good news is that Nail Yakupov is starting to shoot the puck regularly. He has 15 shots in his last three games. He is moving his feet more in the offensive zone and if he keeps shooting eventually he will be rewarded. He and Arcobello looked good last night, and I'd keep them together tonight.
The Oilers didn't skate this morning, and lines above are based on how they started last night's game, but if it was me I'd switch Yakupov and Pakarinen.
As for the blueline, Martin Marincin should draw back in. Nikitin struggled mightily last night, and I'd switch him and Marincin. Marincin hasn't played nearly as well this year as last season, but hopefully he responds after a night in the pressbox.
These are my pairings, not guaranteed who will play.
I know the third pairing doesn't look great, but Aulie played okay last night. The Sabres are not an offensive juggernaut, so I'd roll the dice on that pairing. It also sends a message to Nikitin that he can't just give up the blueline all night.
Fasth needs to have a good game. He has been brutal so far this season. The Oilers can't afford an off-night from their goalie.
You can see the Sabres lineup here via Dailyfaceoff.com
QUICK HITS…
The Sabres defence have zero goals thus far. The Oilers have five goals from their defenceman.
The Sabres have 14 goals from their forwards and only eight have scored: Ennis (4), Stafford, Girgensons and Foligno (2) while Stewart, Hodgson, Mitchell and Deslauriers have one each. The Oilers have 27 goals from their forwards.
The Sabres PP is 30th at 4.4% with 2 goals on 46 chances. The Oilers PP is 24rd at 14% with 6 goals on 43 chances.
The Sabres PK is 13th at 82.4% allowing 9 goals on 51 kills. The Oilers PK is 23rd at 77.8% allowing 8 goals on 36 kills.
The Sabres are 30th in shots for (21.7/game) and 30th in shots against (36.3/game). The Oilers are 25th in SF (27.9/game) and 19th in SA (30.3).
The Sabres are 3-0-1 when they score first and are 0-9-1 when they give up the first goal. Seems pretty obvious that if the Oilers want to win they need to score first.
The Oilers have scored first in 7 of 13 games, but they are only 3-3-1 when they score first, the second worst winning% (.429) in the NHL when scoring first. Only Dallas is worse at .333.
The Sabres have been shutout five times in 14 games. They have scored three goals once, a 4-3 SO win over Carolina. They have scored two goals four times and one goal four times. It is astonishing that zero goals scored is their most common amount this season.
TONIGHT…
GAME DAY PREDICTIONS:   It won't be a pretty game to watch, but even the Oilers can defeat the woeful Sabres. 3-2.
OBVIOUS GAME DAY PREDICTIONS:   There will be at least five mentions of Connor McDavid during the TV broadcast, and likely 100+ in the comment sections here.
NOT-SO-OBVIOUS GAME DAY PREDICTION:  Our friend Jouni Nieminen is a freelance Finnish reporter working in Edmonton. He explained that it is pronounced Puck-a-rehnen not Pack-a-rainen. "Pack-a-rainen is basically Finnish for little buttcheeks," he informed me. Of course this means Pakarainen scores his first NHL goal tonight, fittingly a deflection off his buttocks. Instantly "little buttcheeks" is trending on twitter.
Recently by Jason Gregor: