Yesterday was the 25th anniversary of the first airing of the Simpsons. On December 17th, 1989 Homer, Marge, Bart, Lisa, Maggie and the rest of the gang debuted on TV. It was almost cancelled after the first episode, because the animation wasn't great, but David Silverman produced the second episode and the rest is history.
The San Jose Sharks weren't around in 1989, while the Oilers were in the middle of a season that would end with their 5th Stanley Cup in seven seasons.
How times have changed. The Sharks have the second longest active playoff streak at 10 seasons, while the Oilers are already eliminated from the playoffs (not mathematically, but realistically) for a ninth straight season, despite only playing 32 games.
It could get ugly in San Jose tonight.
The Sharks are circling.
They have won seven of their last eight games while outscoring their opponents 28-16. Their only loss was a 2-1 defeat to the Oilers.
That victory was Edmonton's only one in their previous 17 games. They've been outscored 55-28 in that span.
The Sharks have scored as many goals in their previous eight games that the Oilers have in their last 17.
Taylor Hall hasn't scored a goal in ten games, the longest drought of his career, and he is still tied for the team lead in goals with eight.
Justin Schultz hasn't scored in 24 games.
Leon Draisaitl hasn't scored in 15 games.
Nail Yakupov has one goal in 16 games.
Jordan Eberle has two goals in 15 games.
Ryan Nugent-Hopkins, David Perron and Jeff Petry are the only players with more than one goal in the previous 13 games.
The powerplay is 3 for their last 32, and RNH and Perron still don't have a PP goal.
The offence needs to wake up if they have any hope against the surging Sharks.
LINEUP
The projected lineup for tonight…
Boyd Gordon returns to the lineup. Matt Hendricks was spectacular in the faceoff dot in Gordon's absence, and those two will most likely start almost every shift in the defensive zone. Luke Gazdic comes out for Gordon.
Oscar Klefbom returns to the lineup after a blocked shot sidelined him. Brandon Davidson comes out. I thought Davidson played a simple game. He looks like someone who could develop into a solid 3rd pairing guy, who blocks shots and kills penalties.
Going back to Scrivens makes sense. He was the only reason they got one point in Arizona. He might need another 59-save performance tonight if the Oilers want a victory.
You can see the Sharks lineup at Dailyfaceoff.com.
QUICK HITS…
The Oilers announced they are ending their affiliation in OKC. I expect the Oilers to put their AHL team in Bakersfield next year. The Condors draw very well and the Oilers own the franchise. The travel to Bakersfield isn't any better from Edmonton. No direct flights and flight time is basically the same, give or take 30 minutes, but if the Oilers are on the road in the western US, Bakersfield is much closer.
The AHL is a big step from junior. Right now Anton Lander and Iiro Pakarinen are the only prospects scoring. Jason Williams, Ryan Hamilton, Matt Ford and Andrew Miller are essentially AHL veterans. Good in that league, but not NHL contributors.

Yakimov has 1-6-7 in 21 games. Jujhar Khaira has 1-2-3 in 21 games. Mitch Moroz is 0-1-1 in 21 games. Curtis Hamilton is having his most consistent seasons, 5-9-14 in 24 games. Kale Kessey has 3-3-6 in 17 games. Development takes time, and no one should expect any forwards to push for jobs in 2015 other than Lander and Pakarinen.

The Ottawa Senators are two points out of the playoffs, but they loan Curtis Lazar to Canada for the World Juniors. Edmonton is 16 points out and Draisaitl has one goal in his last 24 games, but they don't loan him to Germany. I don't understand how that would hurt his development. Let him gain some offensive confidence. He is the 11th leading scorer on the Oilers, will Lander be that much worse for three weeks? Or they could move Gordon up and keep Hendricks as 4th line centre for a few weeks.
WHAT THEY'RE SAYING…
At the Battle of Cali, @stace_ofbase says…
For the time being, Todd Nelson, known for his coaching of the fake AHL Barons, is the Oilers coach but who knows if that will last? They haven't been able to pick up a win yet in the Nelson era, although they did manage to get a point the other night against the Coyotes.

The Oilers are pathetic and it's clearly only because of the coaching so that's why they need someone who can successfully take this team from being a 28th-30th place team to perhaps a 23rd-26th place and I'm just the girl to do that.

Why would I be a good fit for the Oilers, you ask? Well frankly, they are out of viable coaching options. Anyone who wants to have a successful career in this biz will not touch that team with a 100 foot pole. Dallas Eakins' career was promising and now it's ruined. NHL coaching jobs are scarce but I can't imagine many people who are actually willing to lead this band of misfits.
TONIGHT…
GAME DAY PREDICTION: Oilers lose for the 26th time in 33 games. They give up an early first period goal and can't rebound. 4-1 is the final score
OBVIOUS GAME DAY PREDICTION:  The Oilers don't put much traffic in front of Niemi. He makes 28 saves, but rarely does he have to stop a 2nd or 3rd attempt.
NOT-SO-OBVIOUS GAME DAY PREDICTION:  After reading what our Month of Giving package is, many Oilers fans spend time watching videos of the 2006 Cup run remembering what hard work and effort can proiduce… Smyth taking a puck in the face, getting stitched up and coming back to play or one of Pisani's 14 out-of-body-experience goals…Memories of the good times are a necessity in Oilersnation right now.
DAY 13…MONTH OF GIVING…
Thank you to Chop Steakhouse for the great dinner package and to Ed for his generous bid of $4,000. We are up to $66,500 thus far. We have four days left, so let's keep it going.
TODAY'S ITEM…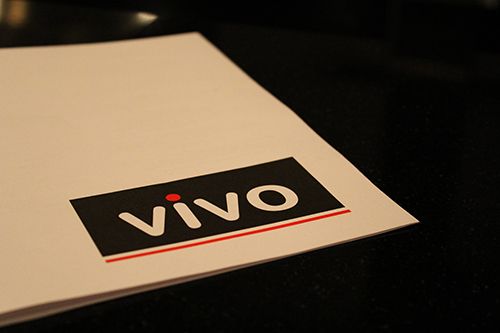 You and five of your friends will have dinner at Vivo Ristorante with Ryan Smyth, Fernando Pisani and their wives.
You will be picked up in and driven home in a Blue Sky Limo. 

The package includes an eight-course meal and all of your wine and beverages. 
You can bid by calling 780.444.1260
or text 101260 between 2-6 p.m. today.
Thanks in advance. All proceeds will help out The MS Society.
Recently by Jason Gregor: