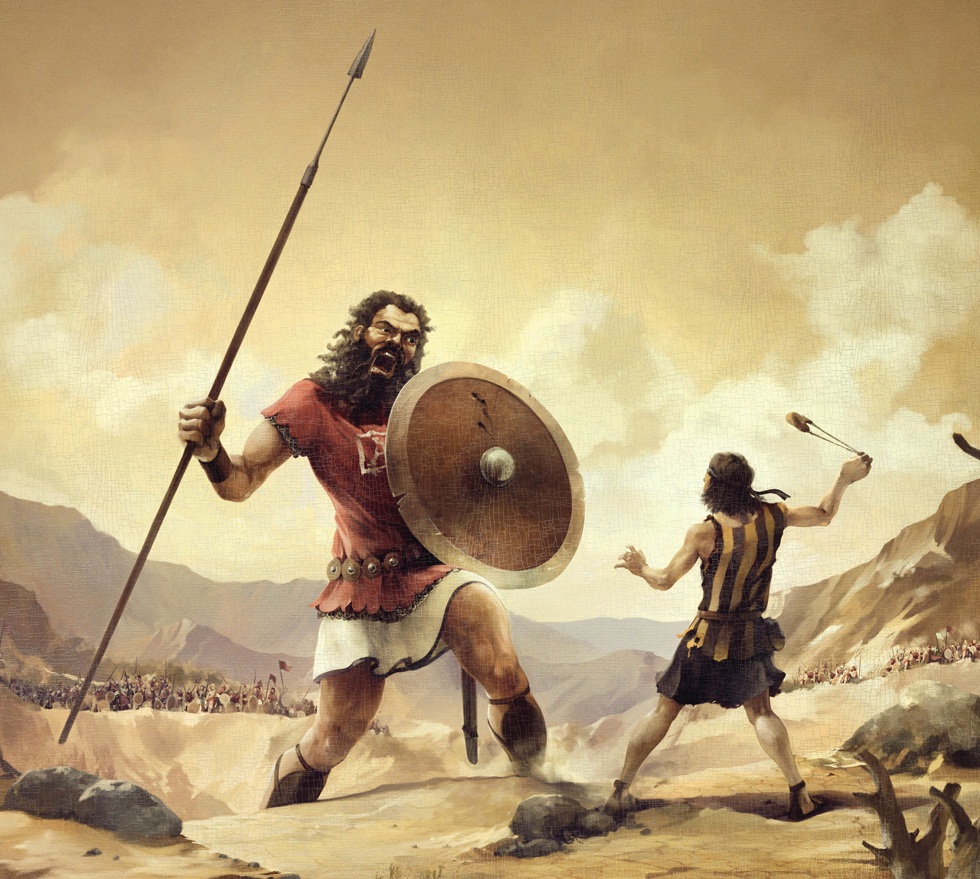 This is a classic David vs. Goliath matchup.
The LA Kings have won two of the past three Stanley Cups.
They've been to three consecutive Western Conference Finals.
They are 7-0-1 vs. the Oilers over the past two seasons, outscoring Edmonton 32-10 and out shooting them 313-192.
Compile that with the Oilers dressing an extremely inexperienced defence corps, and this is a monumental challenge for the Oilers.
The Oilers blueline for tonight's game has played a combined 530 NHL games.
Justin Schultz: 200
Keith Aulie: 164
Martin Marincin: 82
Oscar Klefbom: 74
Brandon Davidson: 9
David Musil: 1
The Kings defence has a tad more experience:
Robyn Regehr: 1,087 games (67 playoffs)
Matt Greene: 583 games (79 playoffs)
Drew Doughty: 521 (76 playoffs)
Alec Martinez: 256 (59 playoff)
Jake Muzzin: 205 (43 playoff)
Brayden McNabb: 105
They've played 2,757 regular season games and 324 playoff games. 
Defencemen are so important in today's game, and the Oilers D corps tonight is simply not experienced enough. It isn't their fault, and it doesn't mean they won't be decent NHL players down the road, but tonight will be a defensive struggle for the Oilers.
We could compare the forwards and the Kings overall size and skill, but I've hammered that point home way too often to illustrate it again. You simply cannot compete in today's game with no skilled size in your top-nine forwards. 
The Oilers better be ready to compete tonight, because the Kings are desperate.
"It's (game in Edmonton) a must-, must-win," Drew Doughty said last night after the SO loss in Vancouver. The Kings are tied with the Flames for the third in the pacific division, and currently the final playoff spot, with three games remaining, but the Flames hold the tiebreaker with more Regulation/OT (ROW) wins.
They can't afford a loss tonight, and if the Oilers want to play Spoilers they will need their best effort of the season.
LINEUP…
Tyler Pitlick will play his first game since rupturing his spleen on December 31st vs. Calgary. He will play with Lander and Fraser. Hall will remain at centre, and it is very likely he plays the final three games of the season at centre. Ryan Nugent-Hopkins was in a walking boot on Saturday, and he hasn't skated since, so I'd be surprised if he played Thursday or Saturday.
Richard Bachman gets the start. He won his last two starts before leaving the team to attend his 43-year-old brother Shelby's funeral. He will need to stand on his head like he did last year vs. the Kings when he stopped 47 of 48 shots in a 2-1 SO loss.
QUICK HITS…
Anton Lander's younger brother Filip is visiting him for a few weeks. Filip plays defence for Timra and he turned 20 last month. Anton was extremely excited to have his little brother in town. "It is awesome having him here. I missed watching him grow up the past few years. We are really close, and it has been a lot of fun having him stay with me," Lander said.

They will train together in the summer and the elder Lander said it is good motivation, "You never want to lose to your brother. He pushes me, and it makes the days go by faster. He got the skill in the family, but I got a bit more size," laughed Anton.

The Oilers could have kept Miller on the roster, because rosters are expanded and the Oilers would still be under the salary cap, but if he played another game he would have to clear waivers to go back to OKC. No point risking that, and it makes little sense to have him with the team for five days and not play. Sending him to OKC now was the smart decision.
There has been no official announcement yet, but it sounds like Jordan Eberle, Taylor Hall and Ryan Nugent-Hopkins will get in invite to the World Championships.
"It was really too bad we lost, but I'll never forget the game. My dad told me to cherish it, because you never know how many more you will play in," David Musil on his first NHL game on Saturday.
The Oilers have allowed the most 5-on-5 goals, 192, in the NHL. That is 15 more than Buffalo and Dallas. The Oilers were 30th in 5-on-5 goals against last year as well with 183. The only teams to allow 190+ goals since the NHL expanded to a 30-team league (2001) were the Oilers in 2010 (192) and Philadelphia in 2007 (206). Oilers could become only second team to allow 200 5-on-5 goals. Ouch.
WHAT THEY'RE SAYING…
From the Royal Half…
Oilers are starting their young backup? Well, goodbye LA Kings playoff dreams. RT @EdmontonJack: Bachman starts vs LAK.

— The Royal Half (@theroyalhalf) April 7, 2015
The Edmonton Oilers are so bad they can't even finish in last place right.
TONIGHT…

GAME DAY PREDICTION: Kings are desperate and win 4-2. The Oilers give a much better effort than they did last Thursday in Los Angeles.
OBVIOUS GAME DAY PREDICTION: Oilers allow three 5-on-5 goals.
NOT-SO-OBVIOUS GAME DAY PREDICTION: The Oilers score first and many Flames fans on twitter tweet @Oilersnation saying good job. Baggedmilk will save these tweets and throw them in the face of Flames fans next year.
Recently by Jason Gregor: