Coaching Change?
Photo credit:Dan Hamilton-USA TODAY Sports
Is a coaching change coming?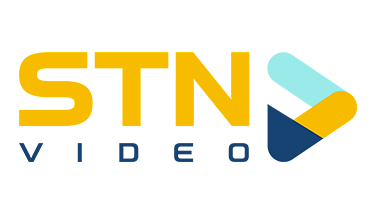 It is easy to say "Fire the coach." When things are going poorly people want to fix them, and often to find someone to blame. The truth is, very rarely do the struggles of a team fall on one person's shoulders.
Would firing Dave Tippett solve the Oilers' problems?
There are many layers to that question, because it isn't just about firing the coach — it's also about whom you replace him with. What will his replacement do differently?
So let's look at the various layers I see when it comes to firing the head coach.
1. Replacing only the head coach is unlikely.
If the Oilers opt to replace Tippett — and there are no plans for that to happen before their game against the Panthers as Ken Holland is in Palm Springs with their pro and amateur scouts for their annual January meeting — it makes little sense to just replace him. If you remove him, then you likely are moving Jim Playfair out as well. Maybe Glen Gulutzan also. And that isn't because I think Playfair is a bad coach. It's simply because just replacing the head coach won't change much if you believe coaching is the issue.
The suggestions to replace Tippett with Gulutzan make little sense to me. How many assistant coaches have been promoted to their team and had success? The Philadelphia Flyers did it this year when they fired Alain Vigneault, along with assistant coach Michel Therrien. They promoted assistant Mike Yeo to Interim head coach. The Flyers were 8-11-4 (.435P%) under Vigneault and they are 5-6-3 (.464P%) under Yeo. Had they won one more game with Vigneault they'd have been a .472P% team. There has been very little improvement under Yeo. It is extremely difficult to go from being the assistant coach, where you aren't the taskmaster, to suddenly being the head coach and having to be the final voice. Most coaches don't have success in this scenario. If they replace Tippett I wouldn't replace him with Gulutzan. Nothing against Gulutzan, I just don't think it is a situation that leads to much different results.
Regardless of who is the coach, the Oilers will need more consistent goaltending. If you believe the goalies are struggling solely due to the system, I'd counter with @Mike Smith's stats from last season: same system, much better goalie statistics. That doesn't excuse the skaters and the coaches, far from it (more on that below), but winning teams require more consistent goaltending on a nightly basis.
If you don't have consistent goaltending you can't win regularly in the NHL. It isn't Tippett's fault, but it is his problem and he needs to uncover a plan that leads to better goaltending. Maybe they have to play a more defensive game until their goaltenders find their games.
Will the new head coach make the goalies better? It is possible. He could implement a different system to try and protect them more, but ultimately you will need more consistent goaltending to win long-term. A different system will help, but it won't solve the goaltending issue itself.
2. Promote Jay Woodcroft
Is he ready? I'm not sure anyone truly knows the answer to this question. Being a head coach in the AHL is different than in the NHL. It doesn't mean he isn't prepared for it, just that is it different dealing with NHL players than young prospects in the AHL. You have bigger personalities and more established players in the NHL. There is more pressure, but also more reward.
Woodcroft has done a very good job in Bakersfield. He was also an NHL assistant coach for many years, so he has an understanding of how different it is. If I promote Woodcroft, I'd bring Dave Manson with him. Manson has done an excellent job with young defenders in Bako. He is a big reason for their defensive success.
If I was Woodcroft and was offered the job in Edmonton I'd only come if I could bring Manson. It is clear they work well together. You need a good coaching staff, not just a good head coach to have success.
Look at the Anaheim Ducks' improvement this season. Of course it helps having @Cam Fowler, @Josh Manson and @Hampus Lindholm in the lineup regularly, but the Ducks' special teams were a disaster last season. Their PP was the worst in NHL history at 8.6%. Eakins hired Geoff Ward and Newell Brown and put them in charge of the power play. Eakins told them to devise a plan and not ask for his input, because he didn't want to influence anything based on what he saw last year. He has let them run in and their PP is fifth-best in the NHL at 25.9%. Eakins has learned that less is more for him, and any successful head coach will tell you his assistants are crucial to success.
I don't know if Woodcroft and Manson will be better overall than Tippett and Playfair. In their three seasons, the Oilers have the 12th most points in the NHL. Their PP is #1 (29th) and their PK is fifth at 82.6%. What has struggled is their 5×5 goals against/game. It is a combined 2.17 since the start of 2019-20, which is 27th in the NHL. Even when Smith was outstanding last season from February 8th to the end of the season, the Oilers were only 17th in the NHL in 5×5 GA/game at 1.93. Under Tippett the Oilers are 20th in expected GA 5×5 (via Clear Sight Analytics). It is the one area that needs to improve.
Manson has done a great job limiting shots against and goals against in Bakersfield. Again, it is the AHL, but you can't overlook that. Woodcroft and Manson definitely have a different neutral zone system now in the AHL, than Edmonton does. They rotate between a 1-1-3 or 1-3-1. It would be an adjustment, and their centre plays low all the time. Would they ask McDavid to do that? It would be interesting to see it if they get promoted.
However, there is a risk in promoting Woodcroft solely on an interim basis. If he and the team doesn't improve as much as you want, then what? Would he accept going back to the AHL next season? I doubt it, and now you lose a solid coaching prospect. If you hire Woodcroft you have to give him the job for the foreseeable future. I don't think 40-45 games would be enough to accurately evaluate him, and if the goaltending doesn't become more consistent I don't think any coach can implement a system that will completely insulate the goalies.
So if you hire Woodcroft you have to do so with the plan to keep him as the head coach. It wouldn't be wise to promote on an Interim basis when the team is struggling like it is and then opt to not retain him at the end the year.
3. Hire from outside the organization.
There are some veteran NHL coaches available like Mike Babcock, Claude Julien, Alain Vigneault and Travis Green to name a few. No team will give you permission to interview one of their coaches during the season. So hiring right now means you are limited in who you can interview and hire. And it could mean Woodcroft could look to go elsewhere as he was passed over for the job.
To make the coaching move, Holland has to look at all the options and figure out what path he wants to go down.
COACHES AND PLAYERS NEED TO BE BETTER…
Mar 5, 2020; Chicago, Illinois, USA; Edmonton Oilers head coach Dave Tippett directs his team against the Chicago Blackhawks during the third period at United Center.
It is easy to just blame the head coach or the coaching staff. Writing, tweeting and saying "fire the coach" is quick and simple and it might ease the frustration that is building within Oilersnation. I understand it. This season has not gone according to plan. With every loss the odds of a coaching change occurring increases.
And it is accurate to say the coaching staff needs to do more. As outlined above their 5×5 defensive play hasn't been good enough. The coaches play a role in that. Also, I don't think the team plays intense enough. There hasn't been enough of an emphasis to be a more emotional team. I do think the coaches can encourage more of that, or demand more of it. Those are two clear areas I believe the staff should be held accountable. Those are philosophical changes more than system changes.
On Saturday, Leon Draisaitl turned the puck over with missed backhand passes on the powerplay. None resulted in a goal against, but every time it gave the Senators an easy clear. And this has happened a lot in the past month. Yet, Draisaitl hasn't missed one shift. Coaches have to hold all players accountable. I'm not saying you bench Draisaitl for a long period. But one shift you could, or just play the 4th line more when they are playing well, at least give them more than five minutes. There are things the coaches need to do better.
But that doesn't excuse the players. They need to play better as well. They are the ones on the ice making the decisions.
Edmonton was leading the 30th place Ottawa Senators 3-1 after 40 minutes. They'd only allowed 13 shots against and few very quality chances. They were in complete control of the game. And then they fell apart. That isn't coaching. This team needs to become mentally tougher.
They have scored first only four times in their last 26 games. How is that even possible? They aren't ready to play often enough. That is unacceptable, and to only blame the coach is a cop-out. The players are on the ice. They are paid to be prepared. They've only scored first in 10 of their 35 games all season, the worst of any team. You can't win in the NHL if you are constantly playing from behind. They either take an early penalty, make wrong reads, don't score on a good scoring chance or play on the perimeter and try to feel their way into games.
They haven't matched the urgency and intensity of the opposition often enough in the past six weeks. Regardless of who is coaching, those need to become part of this group's foundation. At some point, the players need to look within and realize they needed a higher commitment to excellence. They let the 30th place Senators outwork them in the third period. The saying "Will beats skill" was on display in the final 20 minutes.
For the past six weeks, when something bad happens, the Oilers haven't been able to rebound, battle back and overcome it often enough.
If the players' work ethic and willingness to compete in the important areas of the ice doesn't improve then it won't matter who is coaching. A coaching change is only adding/subtracting one or two people.
With the recent 2-10-2 funk, the discussion around a coaching change will only intensify. If the coaches and players want to quiet down those talks, then they all need to be better.
Recently by Jason Gregor: