Edmonton Oilers Kevin Lowe, Ken Holland named to the Hockey Hall of Fame
Two major parts of the Edmonton Oilers organization have been named to the Hockey Hall of Fame.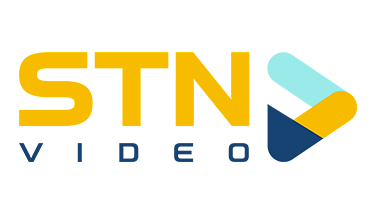 As a player, Kevin Lowe has been elected to the hall in his 20th year of eligibility. Lowe played 13 seasons with the Oilers winning five Stanley Cups and played four more with the New York Rangers winning another cup.
Lowe's six cup rings rank tied for 10th all-time and was always known for his defensive prowess. A high-scoring rearguard in junior, he transformed his game as the first-ever draft pick in Edmonton Oilers history taken 21st overall in 1979.
What may have given him the bump this year was the fact that last year, the hall of fame committee elected one of the best defensive forwards to ever play the game in Guy Carbonneau, who was arguably the first such played elected since Bob Gainey in 1992.
There's really only one true other shutdown defencemen in the hall in Rod Langway. HHOF'er Glen Sather had recently been vocal in his support for Lowe getting into the hall. In an article written by the
Edmonton Journal's Jim Matheson
, here's what Sather had to say about Lowe:
"You look at Kevin's Stanley Cups, the leadership on our team, the respect of all the players … that certainly would give me all sorts of statistical and psychological information to be in the Hall," said Sather. "You don't have to pile up points to be a great player.

"We always played Kevin against the other team's best forwards. But the other big qualification for me as a coach was his leadership. When he spoke everybody listened, like with Wayne and Mark. But when there was some kind of dispute, Kevin was always the guy to resolve it. Kevin was always vocal. I leaned on Kevin a lot."
In the builder category, Holland has been elected to this year's class too. For decades, Holland has been one of the most respected hockey men in the National Hockey League.
A native of Vernon, B.C., Holland worked as the general manager of the Detroit Red Wings between 1997 and 2019 before joining the Oilers in the same role.
There, he continued to build one of the best organizations in the league from the top down. Under his watch, the club won four Presidents Trophies (2002, 2004, 2006, 2008), 10 division championships (1991, 2001-2004, 2006-2009, 2011), five regular-season conference titles (2002, 2004, 2006-08) and reaching 100 regular-season points in 13 of his last 18 seasons.
And on top of that, the Red Wings won four Stanley Cups in 1997, 1998, 2002 and 2008. Those Red Wings won a combined 1,044 regular season and playoff games — a number that ranked atop any other teams in the league.
Internationally, he's served on a number of different management teams with Hockey Canada winning gold medals at the 2010 and 2014 Olympic Games and in the 2016 World Cup of Hockey.
Along with Lowe and Holland named to the 2020 class was Doug Wilson, Kim St-Pierre, Marian Hossa, and St. Albert native Jarome Iginla.
Lowe and Holland join former Oilers Glenn Anderson, Paul Coffey, Grant Fuhr, Wayne Gretzky, Jari Kurri, Mark Messier, Adam Oates, Chris Pronger, Jacques Plante and Norm Ullman in the Hockey Hall of Fame. The later two suited up for the Oilers of the WHA.
On Twitter: @zjlaing