Oilers Prospect Report: Chiasson Returns From Surgery
I'll waste no idea and answer the question you all want answering.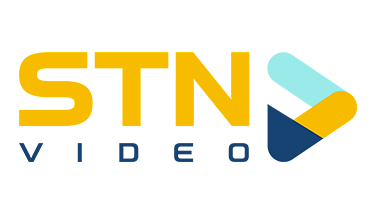 How's Stuart Skinner doing? 
Now, somebody call Mr Holland and let him know before Mike Smith lets in four goals in the opening five minutes, again. 
The Edmonton Oilers Best Goaltender 
Since getting sent down after recording a shutout in the NHL, Stuart Skinner has four starts for the Condors and has a 1-1-1 record. Against the Stockton Heat on Saturday, he relieved Alex Stalock and allowed two goals on eight shots. That didn't help his overall stats bring his save percentage down to 0.861 since returning. 
It is important to consider that the Condors are currently without Philip Broberg, Markus Niemeläinen, and William Lagesson on the blueline. Then also Jay Woodcroft and Dave Manson. It's an interesting time to be in Bakersfield right now, and with all that considered, they're not doing badly. 
Who knows when we'll see Skinner back in an Oilers uniform, again. Hopefully sooner rather than later, but you never know with this team. 
Jake Chiasson Returns To Wheat Kings Lineup
Chiasson is a familiar name around Edmonton. After all, how could we forget about powerplay specialist Alex Chiasson. However, there is now a new Chiasson in the Oilers organization, and he goes by Jake.
The Oilers selected him in the fourth round of the 2021 draft from the Brandon Wheat Kings. He recently recovered from shoulder surgery and returned to the ice for the first time this past week. Chiasson didn't register a point in two games, but it's great to see him return. 
"Chiasson uses blade deception and off-puck timing to fire away threatening shots in scoring position. On occasion, he makes a perfect timed move into a slot, or fires a shot that might give NHL goaltenders trouble." – from Elite Prospects.
Last season with the Wheat Kings, Chiasson scored nine goals and 20 points in 29 games. 
Tyler Tullio Continues Red Hot Season
Tyler Tullio extended his point streak to five, scoring six goals and 12 points over the past seven days. 
His biggest game came against the Niagara Ice Dogs in an 8-2 victory. His vision is so effective that he can make a play at any moment. His passing was on full display in this game, grabbing three assists. Tullio scored one for himself, too on the powerplay. 
He's now up to 65 points on the season and one away from matching his career high. Tullio and the Generals play tonight against the Peterborough Petes, so we can see him match or surpass that total tonight. 
| | | | | | | | |
| --- | --- | --- | --- | --- | --- | --- | --- |
| | | | | Games Played | Goals | Assists | Points |
| AHL | | | | | | | |
| Cooper Marody | Bakersfield Condors | Forward | Season | 35 | 15 | 24 | 39 |
| | | | Last 7 days | 3 | 1 | 3 | 4 |
| Dmitri Samorukov | Bakersfield Condors | Defence | Season | 34 | 1 | 9 | 10 |
| 84th overall, 2017 | | | Last 7 days | 3 | 0 | 2 | 2 |
| Dylan Holloway | Bakersfield Condors | Forward | Season | 14 | 3 | 5 | 8 |
| 14th overall, 2020 | | | Last 7 days | 3 | 2 | 1 | 3 |
| Filip Berglund | Bakersfield Condors | Defence | Season | 30 | 0 | 4 | 4 |
| 91st overall, 2016 | | | Last 7 days | 3 | 0 | 0 | 0 |
| Graham McPhee | Bakersfield Condors | Forward | Season | 24 | 3 | 3 | 6 |
| 149th overall, 2016 | | | Last 7 days | 0 | 0 | 0 | 0 |
| James Hamblin | Bakersfield Condors | Forward | Season | 37 | 12 | 8 | 20 |
| | | | Last 7 days | 3 | 1 | 0 | 1 |
| Markus Niemelainen | Bakersfield Condors | Defence | Season | 23 | 2 | 5 | 7 |
| 63rd overall, 2016 | | | Last 7 days | 0 | 0 | 0 | 0 |
| Michael Kesselring | Bakersfield Condors | Defence | Season | 34 | 2 | 6 | 8 |
| 162nd overall, 2018 | | | Last 7 days | 3 | 0 | 3 | 3 |
| Ostap Safin | Bakersfield Condors | Forward | Season | 22 | 2 | 3 | 5 |
| 115th overall, 2017 | | | Last 7 days | 1 | 0 | 0 | 0 |
| Philip Broberg | Bakersfield Condors | Defence | Season | 26 | 2 | 16 | 18 |
| 8th overall, 2019 | | | Last 7 days | 0 | 0 | 0 | 0 |
| Philip Kemp | Bakersfield Condors | Defence | Season | 32 | 3 | 5 | 8 |
| 208th overall, 2017 | | | Last 7 days | 3 | 0 | 3 | 3 |
| Raphael Lavoie | Bakersfield Condors | Forward | Season | 41 | 12 | 12 | 24 |
| 38th overall, 2019 | | | Last 7 days | 3 | 1 | 0 | 1 |
| Ryan McLeod | Bakersfield Condors | Forward | Season | 7 | 1 | 4 | 5 |
| 40th overall, 2018 | | | Last 7 days | 0 | 0 | 0 | 0 |
| Vincent Desharnais | Bakersfield Condors | Defence | Season | 40 | 5 | 10 | 15 |
| 183rd overall, 2016 | | | Last 7 days | 3 | 0 | 2 | 2 |
| William Lagesson | Bakersfield Condors | Defence | Season | 11 | 0 | 2 | 2 |
| 91st overall, 2014 | | | Last 7 days | 0 | 0 | 0 | 0 |
| | | | | | | | |
| | | | | Games Played | GAA | SV % | |
| Ilya Konovalov | Bakersfield Condors | Goaltender | Season | 12 | 2.95 | 0.891 | |
| 85th overall, 2019 | | | Last 7 days | 0 | 0 | 0 | |
| Olivier Rodrigue | Bakersfield Condors | Goaltender | Season | 13 | 3.09 | 0.886 | |
| 62nd overall, 2018 | | | Last 7 days | 0 | 0 | 0 | |
| Stuart Skinner | Bakersfield Condors | Goaltender | Season | 14 | 2.33 | 0.918 | |
| | | | Last 7 days | 3 | 0 | 0 | |
| | | | | | | | |
| | | | | Games Played | Goals | Assists | Points |
| | | | | | | | |
| Europe | | | | | | | |
| Maxim Beryozkin | Loko Yaroslavl | Forward | Season | 15 | 8 | 17 | 25 |
| 138th overall, 2020 | | | Last 7 days | 0 | 0 | 0 | 0 |
| Maxim Denezhkin | Lada Togliatti (VHL) | Forward | Season | 48 | 15 | 21 | 36 |
| 193rd overall, 2019 | | | Last 7 days | 0 | 0 | 0 | 0 |
| Jeremias Lindewall | Modo Hockey (Sweden) | Forward | Season | 37 | 0 | 4 | 4 |
| 200th overall, 2020 | | | Last 7 days | 0 | 0 | 0 | 0 |
| Aapeli Räsänen | KalPa (Liiga) | Forward | Season | 47 | 11 | 19 | 30 |
| 153rd overall, 2016 | | | Last 7 days | 5 | 0 | 4 | 4 |
| Patrik Siikanen | JVP (Liiga) | Forward | Season | 26 | 6 | 4 | 10 |
| 195th overall, 2018 | | | Last 7 days | 0 | 0 | 0 | 0 |
| | | | | | | | |
| NCAA | | | | | | | |
| | | | | | | | |
| Skyler Brind' Amour | Quinnipiac Univ | Forward | Season | 33 | 2 | 13 | 15 |
| 177th overall, 2017 | | | Last 7 days | 3 | 0 | 3 | 3 |
| Filip Engaras | University of New Hampshire | Forward | Season | 29 | 7 | 11 | 18 |
| 169th overall, 2020 | | | Last 7 days | 2 | 2 | 2 | 4 |
| Tomas Mazura | Providence College | Forward | Season | 8 | 1 | 1 | 2 |
| 162nd overall, 2019 | | | Last 7 days | 0 | 0 | 1 | 1 |
| Luca Munzenberger | University of Vermont | Defence | Season | 26 | 0 | 3 | 3 |
| 90th overall, 2021 | | | Last 7 days | 2 | 0 | 0 | 0 |
| Carter Savoie | University of Denver | Forward | Season | 28 | 17 | 18 | 35 |
| 100th overall, 2020 | | | Last 7 days | 2 | 1 | 1 | 2 |
| | | | | | | | |
| OHL | | | | | | | |
| | | | | | | | |
| Matvey Petrov | North Bay Battalion | Forward | Season | 42 | 28 | 37 | 65 |
| 180th overall, 2021 | | | Last 7 days | 2 | 1 | 0 | 1 |
| Tyler Tullio | Oshawa Generals | Forward | Season | 45 | 26 | 39 | 65 |
| 126th overall, 2020 | | | Last 7 days | 3 | 3 | 4 | 7 |
| | | | | | | | |
| QMJHL | | | | | | | |
| | | | | | | | |
| Xavier Bourgault | Shawinigan Cataractes | Forward | Season | 25 | 22 | 21 | 43 |
| 22nd overall, 2021 | | | Last 7 days | 0 | 0 | 0 | 0 |
| | | | | | | | |
| USHL | | | | | | | |
| | | | | | | | |
| Shane Lachance | Youngstown Phantoms | Forward | Season | 36 | 6 | 8 | 14 |
| 186th overall, 2021 | | | Last 7 days | 3 | 2 | 2 | 4 |
| | | | | | | | |
| WHL | | | | | | | |
| | | | | | | | |
| Jake Chiasson | Brandon Wheat Kings | Forward | Season | 2 | 0 | 0 | 0 |
| 116th overall, 2021 | | | Last 7 days | 2 | 0 | 0 | 0 |
| Max Wanner | Moose Jaw Warriors | Defence | Season | 51 | 6 | 17 | 23 |
| 212th overall, 2021 | | | Last 7 days | 1 | 1 | 1 | 2 |
Recent articles from Liam Horrobin