The Oilers Prospect Report: Let's talk World Juniors
There's plenty to discuss on this week's edition of the Oilers Prospect Report, so let's waste no time and dive into the thick of it.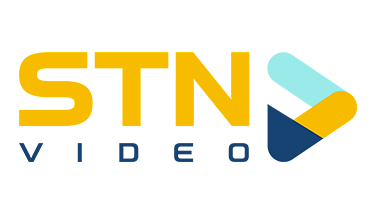 World Junior Call Ups
It comes with no real surprise, but the Oilers 22nd overall pick from the 2021 NHL Draft, Xavier Bourgault, has been
selected for Team Canada's World Juniors camp
this month. Bourgault has dominated the Quebec Major Junior Hockey League with 17 goals and league-leading 33 points.
The biggest surprises, though, are the snubs. Outside of the Oilers organization, Brandt Clarke was the most notable admission and a couple of others like Matthew Savoie and Brennan Othman. Also missing from the list were Matthew Savoie's older brother Carter and Oshawa Generals forward Tyler Tullio.
Carter Savoie has put up great numbers in the NCAA for the University of Denver. The sophomore leads with 11 goals and 19 points in 12 games. He's also top 15 in the NCAA points race and 5th in goals.
As for Tullio, out of the seven OHL players invited to the camp, only Luke Evangelista has more points than him. Tullio's 28 points are also more than Dylan Guenther, Connor Bedard and Shane Wright, who have all played equal or more games than him.
When you have the depth that Team Canada has, there will be snubs. It would've been great to see those two in Edmonton, but it'll still be good to watch Xavier Bourgault on the Rogers Place ice surface potentially.
Quiet Week in Bakersfield
Similarly to the Oilers, the Condors were hit with a COVID scare, which postponed one of their games. Due to that, they only played one game which came against the San Diego Gulls on Saturday night.
The Condors fell 2-1 after Buddy Robinson beat Olivier Rodrigue midway through the third period. Rodrigue gave them a solid start stopping 19 shots for a 0.905 save percentage. That now back-to-back starts for him with a .900 save percentage or better.
Ostap Safin scored the Condors lone goal late in the second period, with Dmitri Samorkov getting the primary assist.
European Love
There isn't much talk about the European prospects of the Oilers. The one that stands out is Maxim Denezhkin, who Edmonton selected 193rd overall in the 2019 draft.
Denezhkin is currently with Lada Togliatti in the VHL in Russia. He's producing at just under a point per game rate with 8 goals and 23 points in 29 games for them. He's not a big forward at 5'10', but his track record suggests that he has no problem scoring points.
Dezezhkin is the Oilers fourth-highest scoring prospect behind Bourgault, Tullio and Petrov.
| | | | | | | | |
| --- | --- | --- | --- | --- | --- | --- | --- |
| | | | | Games Played | Goals | Assists | Points |
| AHL | | | | | | | |
| Cooper Marody | Bakersfield Condors | Forward | Season | 14 | 6 | 7 | 13 |
| | | | Last 7 days | 1 | 0 | 0 | 0 |
| Dmitri Samorukov | Bakersfield Condors | Defence | Season | 10 | 1 | 1 | 2 |
| 84th overall, 2017 | | | Last 7 days | 1 | 0 | 1 | 1 |
| Dylan Holloway | Bakersfield Condors | Forward | Season | 0 | 0 | 0 | 0 |
| 14th overall, 2020 | | | Last 7 days | 0 | 0 | 0 | 0 |
| Filip Berglund | Bakersfield Condors | Defence | Season | 12 | 0 | 2 | 2 |
| 91st overall, 2016 | | | Last 7 days | 1 | 0 | 0 | 0 |
| Graham McPhee | Bakersfield Condors | Forward | Season | 11 | 2 | 1 | 3 |
| 149th overall, 2016 | | | Last 7 days | 1 | 0 | 0 | 0 |
| James Hamblin | Bakersfield Condors | Forward | Season | 14 | 3 | 2 | 5 |
| | | | Last 7 days | 1 | 0 | 0 | 0 |
| Markus Niemelainen | Bakersfield Condors | Defence | Season | 14 | 1 | 2 | 3 |
| 63rd overall, 2016 | | | Last 7 days | 1 | 0 | 0 | 0 |
| Michael Kesselring | Bakersfield Condors | Defence | Season | 11 | 1 | 1 | 2 |
| 162nd overall, 2018 | | | Last 7 days | 1 | 0 | 0 | 0 |
| Ostap Safin | Bakersfield Condors | Forward | Season | 9 | 1 | 0 | 1 |
| 115th overall, 2017 | | | Last 7 days | 1 | 1 | 0 | 1 |
| Philip Broberg | Bakersfield Condors | Defence | Season | 13 | 0 | 10 | 10 |
| 8th overall, 2019 | | | Last 7 days | 0 | 0 | 0 | 0 |
| Philip Kemp | Bakersfield Condors | Defence | Season | 8 | 0 | 1 | 1 |
| 208th overall, 2017 | | | Last 7 days | 1 | 0 | 0 | 0 |
| Raphael Lavoie | Bakersfield Condors | Forward | Season | 14 | 0 | 3 | 3 |
| 38th overall, 2019 | | | Last 7 days | 1 | 0 | 0 | 0 |
| Ryan McLeod | Bakersfield Condors | Forward | Season | 7 | 1 | 4 | 5 |
| 40th overall, 2018 | | | Last 7 days | 0 | 0 | 0 | 0 |
| Tim Soderlund | Bakersfield Condors | Forward | Season | 1 | 0 | 0 | 0 |
| | | | Last 7 days | 0 | 0 | 0 | 0 |
| Vincent Desharnais | Bakersfield Condors | Defence | Season | 14 | 1 | 3 | 4 |
| 183rd overall, 2016 | | | Last 7 days | 1 | 0 | 0 | 0 |
| William Lagesson | Bakersfield Condors | Defence | Season | 11 | 0 | 2 | 2 |
| 91st overall, 2014 | | | Last 7 days | 0 | 0 | 0 | 0 |
| | | | | | | | |
| | | | | Games Played | GAA | SV % | |
| Ilya Konovalov | Bakersfield Condors | Goaltender | Season | 6 | 3.11 | 0.867 | |
| 85th overall, 2019 | | | Last 7 days | 0 | 0 | 0 | |
| Olivier Rodrigue | Bakersfield Condors | Goaltender | Season | 7 | 3.21 | 0.86 | |
| 62nd overall, 2018 | | | Last 7 days | 1 | 2.04 | 0.905 | |
| | | | | | | | |
| | | | | Games Played | Goals | Assists | Points |
| | | | | | | | |
| Europe | | | | | | | |
| Maxim Berezkin | Lokomotiv Yaroslav (KHL) | Forward | Season | 26 | 1 | 1 | 2 |
| 138th overall, 2020 | | | Last 7 days | 2 | 0 | 0 | 0 |
| Maxim Denezhkin | Lada Togliatti (VHL) | Forward | Season | 29 | 8 | 15 | 23 |
| 193rd overall, 2019 | | | Last 7 days | 3 | 0 | 2 | 2 |
| Jeremias Lindewall | Modo Hockey (Sweden) | Forward | Season | 20 | 0 | 3 | 3 |
| 200th overall, 2020 | | | Last 7 days | 3 | 0 | 0 | 0 |
| | Ornskoldsvik | | | 4 | 3 | 3 | 6 |
| Aapeli Räsänen | KalPa (Liiga) | Forward | Season | 27 | 5 | 10 | 15 |
| 153rd overall, 2016 | | | Last 7 days | 2 | 1 | 0 | 1 |
| Patrik Siikanen | JVP (Liiga) | Forward | Season | 19 | 5 | 3 | 8 |
| 195th overall, 2018 | | | Last 7 days | 0 | 0 | 0 | 0 |
| | | | | | | | |
| NCAA | | | | | | | |
| | | | | | | | |
| Skyler Brind' Amour | Quinnipiac Univ | Forward | Season | 14 | 1 | 3 | 4 |
| 177th overall, 2017 | | | Last 7 days | 2 | 0 | 0 | 0 |
| Filip Engaras | University of New Hampshire | Forward | Season | 14 | 4 | 4 | 8 |
| 169th overall, 2020 | | | Last 7 days | 2 | 1 | 1 | 2 |
| Tomas Mazura | Providence College | Forward | Season | 7 | 1 | 0 | 1 |
| 162nd overall, 2019 | | | Last 7 days | 1 | 0 | 0 | 0 |
| Luca Munzenberger | University of Vermont | Defence | Season | 12 | 0 | 2 | 2 |
| 90th overall, 2021 | | | Last 7 days | 2 | 0 | 0 | 0 |
| Carter Savoie | University of Denver | Forward | Season | 12 | 11 | 8 | 19 |
| 100th overall, 2020 | | | Last 7 days | 0 | 0 | 0 | 0 |
| | | | | | | | |
| OHL | | | | | | | |
| | | | | | | | |
| Matvey Petrov | North Bay Battalion | Forward | Season | 22 | 16 | 17 | 33 |
| 180th overall, 2021 | | | Last 7 days | 3 | 1 | 5 | 6 |
| Tyler Tullio | Oshawa Generals | Forward | Season | 19 | 6 | 22 | 28 |
| 126th overall, 2020 | | | Last 7 days | 2 | 0 | 2 | 2 |
| | | | | | | | |
| QMJHL | | | | | | | |
| | | | | | | | |
| Xavier Bourgault | Shawinigan Cataractes | Forward | Season | 21 | 17 | 16 | 33 |
| 22nd overall, 2021 | | | Last 7 days | 3 | 1 | 1 | 2 |
| | | | | | | | |
| USHL | | | | | | | |
| | | | | | | | |
| Shane Lachance | Youngstown Phantoms | Forward | Season | 17 | 1 | 2 | 3 |
| 186th overall, 2021 | | | Last 7 days | 1 | 0 | 1 | 1 |
| | | | | | | | |
| WHL | | | | | | | |
| | | | | | | | |
| Jake Chiasson | Brandon Wheat Kings | Forward | Season | 0 | 0 | 0 | 0 |
| 116th overall, 2021 | | | Last 7 days | 0 | 0 | 0 | 0 |
| Max Wanner | Moose Jaw Warriors | Defence | Season | 22 | 1 | 4 | 5 |
| 212th overall, 2021 | | | Last 7 days | 3 | 0 | 0 | 0 |
Recent articles from Liam Horrobin