Training Camp Notes
Photo credit:Jason Gregor
NHL hockey is back. Training camps opened today in 32 cities and preseason games begin Saturday. The Oilers will play in Calgary on Sunday before honouring Joey Moss next Tuesday at home against Seattle.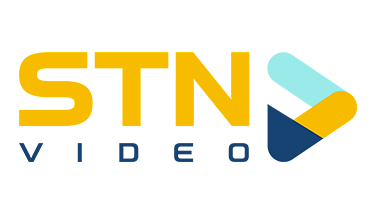 Unlike in past seasons, there are very few roster spots up for grabs in Edmonton. However, the competition for ice time and line mates will be compelling for the forward group.
Entering his third season in Edmonton, head coach Dave Tippett has the most depth he's ever had. He could legitimately consider running Connor McDavid, Leon Draisaitl and Ryan-Nugent-Hopkins as his top-three centres, because they have six legit top-nine wing options. I don't believe he will to start the season, but I won't be surprised if we see numerous line combinations throughout the season.
Tippett has 82 games to discover his best lineup for the playoffs. I expect him to utilize his depth and experiment with some different combinations.
McDavid and Draisaitl are the most dangerous duo in the NHL. When they play together they produce at ridiculous rates. Over the past three seasons they are first and second in total points, five-on-five points, even strength points and power play points. Here is a quick look at their totals over the past three seasons.
Total points: McDavid 318, Draisaitl 299 and Patrick Kane is third at 260.
Even strength points : McDavid 203, Draisaitl 190 and Kane 185.
5×5 points: McDavid 170, Draisaitl 155 and Kane 152.
PP points: McDavid 113, Draisaitl 105 and Nathan MacKinnon 93.
In the previous three seasons McDavid and Draisaitl have skated together for 1,702 minutes at 5×5. McDavid had 103 points, while Draisaitl had 97. Just to give you a baseline, here are the totals of some of the other top duos in the NHL during these years.
McDavid and Draisaitl:        1702 TOI. McDavid 103 points (3.63 P/60) and Draisaitl 97 points (3.29 P/60).
Marchand and Pastrnak:     1283 TOI. Marchand 67 points (3.13 P/60) and Pastrnak 65 points (3.04 P/60)
Marner and Matthews:       1278 TOI. Marner 66 points (3.10 P/.60) and Matthews 61 points (2.86 P/60).
MacKinnon and Rantanen: 2069 TOI. MacKinnon 85 points (2.46 P/60) and Rantanen 84 (2.44 P/60).
I understand why at certain times this season Tippett will deploy McDavid and Draisaitl. Last season McDavid scored at a 5.07 P/60 clip with Draisaitl producing 29 points in 343 minutes, while Draisaitl scored 24 points (4.24 P/60). McDavid skated 36.8% of his 5×5 time with Draisaitl.
If I was Tippett I'd have McDavid play 25-30% of his 5×5 TOI with Draisaitl. I could see them playing together a bit more early in the year and then in March and April seeing less time together. I understand the premise that playoffs are what matters most, but you need to make the playoffs first, and ideally secure home ice advantage. Playing McDavid and Draisaitl together at times increases your chances of them producing offence so don't be surprised to see them together.
BETTER SECOND LINE… 
Feb 4, 2020; Glendale, Arizona, USA; Edmonton Oilers head ocahc Dave Tippett looks on prior to a game against the Arizona Coyotes at Gila River Arena. Mandatory Credit: Matt Kartozian-USA TODAY Sports
Tippett could deploy a second line of Zack Hyman, Ryan Nugent-Hopkins and Jesse Puljujarvi this year. That is much better than any option they've had in the past, which makes uniting McDavid with Draisaitl more appealing. Puljujarvi has more experience and confidence, and I expect he will be rather productive, while Hyman is a solid top-six winger. Tippett could use Kailer Yamamoto or Zack Kassian (who produced incredibly well in 2019 patrolling the right wing with Draisaitl and McDavid) with the top duo. Or Hyman. Or Puljujarvi.
Tippett has more line options than ever before and when Dylan Holloway returns from his wrist injury in the second half of the season, he'll present another option. As expected, Tippett started the opening session with Hyman, McDavid and Puljujarvi. For me, Puljujarvi is a lock in the top-six while Kassian and Yamamoto are not.
Yesterday, Warren Foegele said he played more right wing than left wing the past two seasons in Carolina and is comfortable on either side. He and Hyman can play both wings and that versatility presents more options for Tippett if he needs them. Ultimately I think Foegele will be best suited in a third line role, but I wouldn't rule out giving him some looks in the top-six at times either. It depends on how he is playing and how others are producing.
But who will Foegele play with on the third line?
CAMP BATTLES…
May 6, 2021; Edmonton, Alberta, CAN; Edmonton Oilers forward Ryan McLeod (71) looks to make a pass in front of Vancouver Canucks defensemen Quinn Hughes (43) during the third period at Rogers Place. Mandatory Credit: Perry Nelson-USA TODAY Sports
Ryan McLeod and Derek Ryan will be the third and fourth line centres to start the season, but who plays where? Ryan has more experience, but McLeod has more speed, size and potential. Tippett could run a line of Foegele-McLeod-Kassian that would be big, fast and physical with some scoring touch.
The wildcard in camp will be Kyle Turris. Tippett is going to play him on right wing. Turris has an excellent snap/wrist shot, but he doesn't use it enough. He is coming off a brutal season. Maybe there isn't much left in the tank, but Turris spent the off-season in Edmonton and added strength to his lanky frame. Maybe he rebounds, or maybe last year signalled the end is near. I don't know and that makes him the biggest wildcard for me.
Another battle has emerged for the fourth line right wing. Josh Archibald's unvaccinated status opens the door for Colton Sceviour. He can kill penalties and he's been a consistent 5×5 bottom six player for 500 NHL games. Unless Archibald gets vaccinated he will
be available for only 45 games at the most. 
If he plays at all. Can Tippett construct a lineup with Archibald, knowing the winger will be unavailable close to 50% of the season? I don't see it.
And the fourth line left wing spot will be hotly contested between Devin Shore, Brandon Perlini and Tyler Benson. Shore has the lead to start camp, because he is a proven NHL penalty killer. However, Perlini does have three seasons with 12, 14 and 17 goals. He is 6'3″, 210 pounds and skates very well. Tippett coached him for two and a half seasons in Arizona before he was traded to Chicago. He knows his strengths and weaknesses. Perlini is another wildcard.
He played in the Swiss league last year and is looking to re-ignite his NHL career. He is the best skater of the three and if he shows he can be an effective forechecker he could have the inside track for this spot. Benson has worked on his penalty killing and foot speed in the AHL. He is motivated to prove he deserves a shot. He needs to get noticed during every preseason game. He has to play better than Shore to beat him out.
Holland's response to my question about Broberg yesterday could easily be about Benson as well. "I don't put a player on the team because he has potential. I'd put him on the team because he beat someone out for the spot. If we were in a rebuild I might have a different approach." Benson needs to win his spot on the roster.
Let the competition begin.
DAY ONE OF CAMP…
These players were part of the morning session.:
Hyman-McDavid-Puljujarvi
Perlini-Shore-Turris
Esposito-Malone-Sceviour
Brosseau-Gennaro-Lavoie
Rybinski/Petrov-Tullio-Bourgault
Koekkoek-Bouchard
Lagesson-Ceci
Kemp, Kubicek and Kaldis rotating.
Smith
Skinner
Kruger
— Perlini can really skate. His speed and size was very noticeable. The knock on him was his on-ice vision. Impossible to say if that improved watching drills and some offensive zone drills. But his speed and shot stood out to me.
— Lagesson struggled moving the puck in numerous drills. He needs to show well in the preseason games if he wants to earn a spot. Koekkoek being paired with Bouchard tells me Koekkoek starts camp ahead of Lagesson on the depth chart and Lagesson needs to outplay him to get in the lineup.
— Turris looked much stronger on his skates than last season, but until I see him in a game, I can't say if how much, if any, it will benefit his play.
— Bouchard's passing, not surprisingly, was excellent. I think he is poised to be a big contributor.
— Sceviour had the only real hit of the day as he delivered a hard hit on Lagesson during a five-on-five drill. It wasn't malicious, and I don't think he planned to hammer him, but with the puck on the boards, Lagesson ended up with his head down and they kind of ran into one another with Lagesson taking the brunt of it.
Afternoon session…
RNH-Draisaitl-Yamamoto
Foegele-Ryan-Kassian
Benson-McLeod-Marody
Hamblin-Cracknell-Griffith
Safin-Soderlund-Englot/Kambeitz
Nurse-Barrie
Broberg-Berglund
Niemelainen-Kesselring
Wanner
Koskinen
Konovalov
Rodrigue
— Benson looked noticeably quicker and is sporting #16 now. He looked ready for the preseason battle for a left wing spot. From the opening drill, until I left halfway through so I could get home to do my radio show, Benson was locked in. He shot with purpose on every line rush. He looked hungry to make an impression. He needs that type of mindset and I'm looking forward to see how he plays in preseason.
— It is only one day, but for me there was a clear difference in speed and tenacity between Benson and Marody. Benson just looked more NHL ready.
— Foegele and Kassian as bookends on a line gives the Oilers really good speed and size. Foegele, like Kassian, moves well for a bigger player. Foegele's forechecking and cycling skills were noticeable.
— I specifically watched Niemelainen. He moves pretty well for a hulking 6'5″ defender. He didn't train properly last off-season — in the sense that he gained muscle, but not speed — and Keith Gretzky mentioned that a few weeks ago on my show. Niemelainen still looked strong, but he was quicker. I don't know if I'd say faster, but he was able to get to spaces quicker. I'm not sure if he will ever play in the NHL or not, odds are low now, but I'm curious to see how he looks in the pre-season. With Duncan Keith, Kris Russell and Dmitri Samorukov not on the ice, Niemelainen could get in an extra preseason game or two. It is a great opportunity for him to leave a positive impression. The NHL is a harsh business, and often some players never really get a great opportunity to show what they can do. He will need to make the most of it this year. He might never get a better chance to open some eyes.
— Josh Archibald wasn't on the ice with either group. He just got out of a 14-day quarantine and training staff didn't want to throw him in too quick and risk injury. Once the doctors deem he is ready he could join the team on the ice. He still needs to do his physical as well. So he might not skate tomorrow either. Depends on when he completes his physical.
Recently by Jason Gregor: