Friedman: Oilers owner Daryl Katz will be present at the organization's scouting meetings this week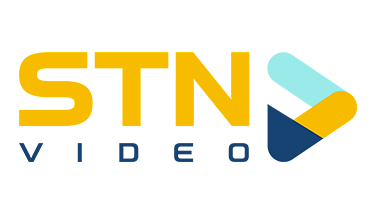 First, we have an update on the Evander Kane situation…
The NHL interviewed Evander Kane last Friday as part of its investigation into his flight to Vancouver. Still no clear timeline on a ruling.
The Oilers are one of the teams reportedly in the mix for Kane, who cleared through unconditional waivers last weekend and had his contract terminated by the San Jose Sharks.
I don't get too riled up about the Jim Matheson-Leon Draisaitl skirmish. It happens, particularly when teams are losing. I've been on the receiving end; try to roll my eyes and move on.

The added challenge now is, with restricted access due to Covid, there's no opportunity for a media member and a player to privately sort things out. Only adds to the disconnect.

What I would be concerned about from an Oilers point-of-view is the open frustration from Connor McDavid, Draisaitl, Zack Kassian and others. It's multiple people over multiple days. That's really bad; only wins stop an avalanche of negativity.

This thought could go really badly, but it's relevant. One player wondered if that reporter-player exchange doesn't happen south of the border, simply because NHLers feel life is a little less stressful there.
I agree with Friedman here that isn't something to get particularly worked up about. Ultimately, this awkward exchange serves as a function to show everybody just how tense things are around the team right now, which isn't at all surprising given the Oilers are mired in a six-game losing streak that has them on the outside of the playoffs looking in.
What else is there to say? The only thing that'll fix this is winning games. Moving along…
Finally, we have the most interesting two notes from the column, which is that the Oilers are looking harder at finding a goaltender and that owner Daryl Katz will be present at the organization's scouting meetings this week…
Elsewhere, I think Edmonton's looking harder at acquiring a goalie. Remember: Jaroslav Halak has control in Vancouver and doesn't seem inclined to move.

The Oilers are changing course on this issue because missing the playoffs is not an option and the frustration is boiling over. Scouting meetings are in California this week, so owner Daryl Katz can be heard first-hand.
The Halak situation is an interesting one
. The Canucks signed him in the off-season to a one-year deal worth $3 million, in which $1.5 million can be earned through performance bonuses. Halak earns $1.25 million if he plays in 10 games in 2021-22 and he earns another $250k for having a save percentage above .905.
Currently, Halak has played in eight games and has a solid .915 save percentage, meaning he's on pace to earn the entire $1.5 million performance bonus. This bonus would be applied to next year's cap, so if the Canucks trade Halak now, they can get out from under that commitment.
As Friedman says, Halak holds the cards here as he has a no-movement clause. I'm not sure joining this situation in Edmonton would be intriguing for a 36-year-old goaltender who's looking to keep rolling late in his career.
Other names to be considered are Columbus' Joonas Korpisalo and Chicago's Marc-Andre Fleury, both of whom are unrestricted free agents this summer, and New York's Alexandar Georgiev, who's under team control for another year before he can hit the open market.
Having Katz in the mix at the team's scouting meetings is also certainly an interesting note.
Katz has been far from the public eye over the past few years, as we haven't seen him make any comments in regards to the Oilers since back in May of 2019 when Ken Holland was hired. An owner who has seemingly been fairly hands-off suddenly wanting to be involved "first-hand" at the organization's scouting meetings would indicate that something major could be on the horizon.
This is purely speculation on my part, but I would assume Katz's in-person presence at this meeting would indicate that there's immense pressure to make the playoffs this year and that multiple jobs are on the line. I can't imagine he's there to say "this is fine!"