Game Notes Sabres @ Oilers: Start Strong, Remain Strong
Photo credit:© Timothy T. Ludwig-USA TODAY Sports
The Oilers had their best start of the season
v. Detroit
. Only 4:35 into the game Edmonton had a 3-0 lead and the Red Wings didn't have a shot on goal. You couldn't script a better start. The Oilers led 4-1 after 20 minutes, but then they allowed Detroit to tie it 4-4, and 5-5 before finally winning 7-5. A great start, followed by some loose defensive zone play, made the game closer than it should have been.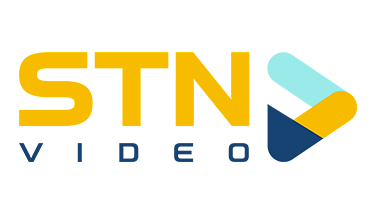 The Oilers have struggled scoring first all season, but they have been much better defensively under Woodcroft than they were in the final 40 minutes on Tuesday. Reverting back to sound 5×5 play shouldn't be that difficult, based on their play the past month, but having another good start has to be the focus tonight.
— Edmonton remains perfect when scoring first. They are 19-0. Last season they had the second best winning% when scoring first at .852 (23-3-1). Only Vegas was better at .861. Over the past two seasons the Oilers have the best winning% when scoring first at .913. Only three other teams are above .800 in Colorado, Tampa Bay and Pittsburgh.
— It isn't just a fluke. When Edmonton scores first the opposition can't sit back, and when teams open things up it creates more opportunities for Connor McDavid and Leon Draisaitl. The Oilers are a much different team when they score first. Here are the records of the four teams with a winning% above .800 over the past two seasons.
Edmonton is 42-3-1 (.913).
Colorado is 61-7-6 (.824).
Tampa Bay is 45-5-5 (.818).
Pittsburgh is 49-7-4 (.817).
The Avs have scored first (74 times) the most, but the Oilers are last at 46. Seattle didn't play last season, but even they are ahead of the Oilers this year scoring first 21 times. I don't expect the Oilers to suddenly to be dominant like Colorado, but Edmonton needs to just become middle of the pack. It would be such a benefit.
— They have improved under Woodcroft, scoring first in seven of 16 games. Still not great, but an improvement of the previous 100 games where they only scored first 39 times. They've improved from 39% up to 43.7%. Granted, a much smaller sample size, but the numbers don't lie. Edmonton is a dominant team when they score first.
— Go back to the start of the 2019-20 season and Edmonton still leads the NHL with an .835W% (71-10-4) and only Pittsburgh at .804 (74-11-7) is above .800. I recognize it isn't easy to score first, but it must become more of a focal point for the team. They need to build on the good start they had over Detroit and try to repeat it tonight. Not the 3-0 per se, but taking the play to the opposition.
— Buffalo has scored first in 29 of its 60 games, tied for 18th most, but they are 28th in W% at .552 (16-9-4). They aren't that talented, so building on a lead is more challenging for them. And the Sabres really struggle when they give up the first goal. They are an ugly 4-23-4 when trailing 1-0. Only Montreal and Philadelphia have a worse W% when trailing 1-0.
— Buffalo is 4-2 in its past six games and has defeated Toronto twice, Minnesota and Vegas. They lost to Florida and LA. The Sabres haven't been a push over for playoff contending teams lately. I don't expect Edmonton to overlook them. The Sabres scored first against Toronto, Minny and Vegas. In their four wins they outscored teams 18-8, and in their two losses they got shelled 9-1. Don't give them an early reason to believe they can win.
— It has taken longer than they'd hoped, but Tage Thompson is becoming the player the Sabres thought he'd be when they traded Ryan O'Reilly. The trade will always be a big win for the Blues as O'Reilly was an integral part of their 2019 Stanley Cup championship, but Thompson's plays is giving Sabres fans some hope. Thompson leads them with 24 goals and 44 points.
— The Oilers have struggled against the Sabres since McDavid arrived, winning three times in 10 games. They are 3-4-3 with three OT losses. Edmonton has lost three straight to the Sabres all by 3-2 scores, including earlier this season in Buffalo. The Sabres have done a good job of limiting McDavid's offence. He has 3-6-9 in 10 games. The Sabres and Hurricanes are the only teams in the NHL McDavid isn't averaging more than one point per game against.
— McDavid is on a pretty good roll right now. He has 10 multi-point games in his previous 14 games. Two points tonight would boost his average to 1.00/game v. the Sabres. It seems destined to happen.
— @Jesse Puljujarvi returns to the lineup after
missing 12 games
. He will skate on a line with Leon Draisaitl and Zach Hyman. I'm interested to see how much Woodcroft plays him. With Tippett Puljujarvi averaged 14:25/game at 5×5 and 16:57 overall. In four games with Woodcroft he played 11:13/game at 5×5 and 13:35 overall.
— @Kris Russell makes his first appearance since January 31st. He missed
19 games with an injury
and he'll be paired with @Tyson Barrie. He should be a big boost on the penalty kill. He has only played in 20 games this season, but when he's dressed he has the lowest goals against/60 among the D-men and the lowest shots against/60. His shot blocking prowess is a big plus on the PK the past three seasons.
Recently by Jason Gregor: