Game Notes: Penguins @ Oilers G21
Photo credit:Charles LeClaire-USA TODAY Sports
A victory tonight and the Oilers would have the best points% in the NHL at .761, but it won't be easy as the Oilers will be without another top-four defender.
Cody Ceci is in COVID protocol
and won't play tonight. Markus Niemelainen will play his first NHL game, and he will be welcomed to the NHL by Sidney Crosby and the Pittsburgh Penguins.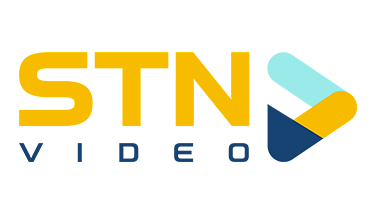 — Niemelainen enters tonight with zero NHL games played. Philip Broberg has four, William Lagesson 29 and Evan Bouchard 41. However, the Oilers have iced four D-men with less NHL games played. On March 3rd, 2010 Edmonton played in Chicago against the eventual Stanley Cup winners. Taylor Chorney had 24 games of NHL experience, Theo Peckham 21, Dean Arsene two games and Johan Motin made his NHL debut. They had a total of 47 games of experience. My co-host Jason Strudwick and Tom Gilbert were the veterans.
The Oilers actually led 2-1 late in the second period before Dave Bolland tied it with 1:57 remaining in the middle frame.
"I thought we were playing well considering our roster," said Strudwick. "Prior to the game they honoured the Hawks who had played in the Olympics and I think they had seven guys. We had traded (Denis) Grebeshkov, (Lubomir) Visnovsky and (Steve Staios) earlier that day or the day before. So we had all these young guys, meanwhile they were loaded and we were hanging around. Well, Pat Quinn comes in the room for the second intermission and absolutely rips us. I couldn't believe it. Well, the Hawks scored 20 seconds into the period and it was game over. We were overmatched to start, but Quinn's ripping us just deflated the guys."
— The Oilers forward group tonight is much deeper than
the forwards that night in Chicago,
so the Oilers blueliners should have more support, and I doubt Jim Playfair or Dave Tippett are going to rip the blueline if they make some rookie mistakes. However, it is the NHL, and when injuries occur opportunity presents itself and Niemelainen will be stoked for tonight. So too will all the other young D-men as they get to face one of the greatest players of all time in Sidney Crosby.
— And Crosby is starting to heat up after missing training camp, preseason and only playing in one of the first 12 games of the season. He had wrist surgery, and returned for one game on October 30th, and then got COVID and was out for two more weeks. Crosby had two points in his first seven games, but he has found his legs and has five points in his last three. He has 4-15-19 in 17 career games against the Oilers.
— Tonight is the 8th time Crosby and Connor McDavid will go head-to-head. The Oilers are 1-3-3 in the first seven games. although McDavid has outscored Crosby 10 points to four.
— Penguins head coach Mike Sullivan was quite upset with his team's lack of effort in their SO loss in Calgary on Monday. "We just didn't handle their pressure," Sullivan said. "We didn't put pressure on them. We didn't have our best game. We need to do a better job of putting teams under pressure. I just didn't think, as a team, we were very good tonight." The Penguins earned a point due to some huge saves by former Edmonton Oil Kings goalie Tristan Jarry. He is the only reason they earned a point. Expect the Penguins to be much quicker tonight.
— Edmonton can't afford another sluggish start. Mikko Koskinen kept them in the game in Vegas, until the Oilers scored three straight. Slow starts were a problem for most of November, and as the calendar turns to December they need to be better from the opening faceoff. Edmonton allowed the first goal in nine of their 13 games last month.
The Oilers have only scored first in eight of their 20 games, which is tied for 28th with Seattle. Ottawa, Vancouver and New Jersey are tied for last with seven. Those teams sit 22nd (NJ), 26th (SEA), 28th (VAN) and 32nd (OTT) in league standings. The Oilers are playing with fire if they continue to fall behind early. They need to be better early in games.
— Edmonton is the only team in the NHL undefeated when the score first. They are a perfect 8-0. Granted they haven't scored first very often, but clearly scoring first significantly increases their chances of winning. They are 7-5 when allowing the first goal.
— I asked Dave Tippett about his mindset on swapping Jesse Puljujarvi and Zack Kassian.
"I talked to Jesse about it," said Tippett.  "You know what, Jesse is a real good player, he's an upper echelon player. He's not a young player anymore, but he can drive. Like we talk about McDavid driving his own line, we talk about Draisaitl driving his own line. Jesse can drive a line, and the way Mac's (Ryan McLeod) playing right now, and I talked to Jesse about this, take some leadership role and see if we can drive a third line, see if we can have more balance to it. I loved the way Jesse played the other night. He played fast, he went to the net, had a nice goal on a breakaway, but it was more than that. The line was a factor in the game. Jesse's not just a complementary player, he's a driver. And everything we do stats-wise backs that up, so why not use him more as a driver rather than a complement player, and that's what we're trying. Whether it stays that way, we'll see. Maybe somebody else steps into the driver seat of that line, that happens, but right now we're trying to find that balance."
Tippett has stated many times that when he changes lines it doesn't always mean one player is playing poorly and being "demoted." This is one of those times. And Kassian has proven he can produce. Since the start of the 2019/2020 season Kassian is third on the
Oilers in points/60 at 5×5 at 1.91
. And almost half his time was spent in the bottom six. Kassian is actually 95th in P/60 int that time among
players with at least 1000 minutes
. He is a complementary top-six forward who knows how to play with high-skilled players. If the switch allows Puljujarvi to help the third line, while Kassian produces at a similar rate as Puljujarvi did beside McDavid, the move is a big win for Edmonton.
—
In my first-quarter Report Card I gave Kris Russell an A-.
He has played quite well, and his passing is better than many claim. He doesn't do much in the offensive zone, but defensively and moving the puck out of the zone he has played very well. The main thing for me is that Russell has a very good goals against at 5×5, especially on a team that has struggled allowing goals 5×5. And not just for this season.
I asked Tippett about how he tracks and views a player who is on the ice for shots against, but not goals against.
"Those numbers play out when you calculate how many actual chances, actual chances are given up," said Tippett. "You can have a shot on goal that's not a chance. Where the chances are coming from is a big part of that, there's a lot of outside chances when Kris is on the ice. He blocks a lot of shots that don't turn into chances, but he doesn't let people inside. Defenseman who all of sudden get a lot of stuff inside, now you're at the root of the problem. Rusty is a good, solid defender.  He doesn't get out of position much, he's not the biggest guy and there's are times when he can get overpowered in a situation, but smarts and grit, and trying to deter something… He does a good job at it, and that reflects in the real scoring chance stats."
—Since Tippett arrived Russell has the best GA/60 of any player who played more than 12 games. He is at 1.61/60. Compare that to other LD who played in his spot. Caleb Jones (2.56, Lagesson (2.79) and Slater Koekkoek (3.77). It isn't just 10 games this season. He suppresses goals, which is extremely important in my eyes. What many seem to miss about Russell is the only reason his SF% and xGF% is lower is because he doesn't generate much offence when on the ice. His role isn't to produce, but defending he is very good.
And his SA/60, GA/60 and xGA/60 illustrate
this.
— There is much excitement within Oilersnation about Philip Broberg's play. He is noticeable due to his skating, solid passing and he jumps up in the rush. However, like most young defenders his reads in the defensive zone will need to improve. He has tremendous potential, but I'd be cautious about expecting him to be a top-four player right away. Tippett explained what he has seen from Broberg thus far.
"He's done well sometimes, and sometimes he's a little behind," said Tippett. "That's just part of learning. If you look at Puljujarvi's goal the other night, he (Broberg) goes in and gets thing shut down and creates a loose puck for our centreman to get. Then there were four or five times in the game when he was late getting things shut down, and things got a little more chaotic than they should have in our own end. That's just part of being a young defender playing big minutes."​
Learning how to defend is the most difficult job of any skater in the NHL, and much harder for D-men than forwards. Broberg getting these games is a major bonus for him and will only help his development, but it might be a tad premature to suggest he is ready for top-four minutes consistently.
"He's playing a lot out of necessity right now," said Tippett. "When those guys come back, they'll play ahead of him. He's a good young player, but let's be realistic."
If you believe the Oilers should take a long run in the playoffs, then it is unlikely Broberg will be in the playoff lineup. Having two rookies among the top-six D is rare for any team who wins one round in the past decade.
The 2014 Bruins won won round with Torey Krug (12GP) and Kevan Miller (11GP). Krug was considered a rookie, however, he did play 15 games in the playoffs in 2013 when the Bruins went to the Stanley Cup finals.
The 2016 St. Louis Blues went to the Conference Finals with Colton Parayko (20 GP) and Joel Edmundson (16GP). Parayko was the #4, while Edmundson was the 6th D-man and averaged only 10:56/game.
The 2017 Senators had Frederik Claesson (14 games) and Ben Harpur (9 games) dress in their 19 games. They were only in the lineup in five of the 19 games together.
The 2018 Bruins won one round with Charlie McAvoy (12GP) and Matt Grzelcyk (11GP). They each played over 18 minutes.
— I fully expect Broberg to be a big piece of the future of the Oilers, but if their goal is to win a few rounds this playoffs I'm not sure two rookies is the best idea. I know Bouchard isn't considered a rookie by NHL standards, but he is one in my eyes. He is the rare player who isn't a rookie because he played more than six games in each of the two previous seasons. He played seven in 2020 and 14 last year. It is a weird rule considering he only played 21 games in total, where players who play 25 NHL games, or less, in the previous year or multiple years in pro leagues are still rookies.
— Edmonton has only won once in their last eight games against the Penguins dating back to November 8th, 2016. The games have been very close with six of them decided by one goal (four in OT). The Penguins won 3-1 with an empty net tally in another and the only game not decided by one goal was their most recent meeting on December 20th, 2019 when the Penguins won 5-2 (one goal was EN).
MONTH OF GIVING…
Our 11th annual Month of Giving begins today. Every weekday from today through to Thursday, December 23rd, we will be auctioning off a package on my TSN 1260 radio show with all the proceeds going to various charities including The Christmas Bureau, Santas Anonymous, Operation Friendship Senior Society, The Mayfield Rotary Club, Holiday Hamper Program, Adopt-A-Teen and more.
We will have a new package every day, and you can see all the packages for each week
at Jasongregor.com
so you can plan ahead and make sure you don't miss out on a package. We will update the site on Saturday to showcase the following week's packages.
DAY One: A Furnace or AC Unit courtesy of Legacy Heating and Cooling
There are two items up for grabs, and the winning bid can choose which one they want.
This is what you receive with the furnace:
One installed Coleman CP9C 97.5%+ Energy Star High Efficiency Modulating Variable-Speed ECM Gas Furnace
Comes with permit and inspection fees
Ecobee 5 Thermostat or Nest Thermostat
Removal and disposal of old furnace
10 year Parts/Labour – Lifetime Heat Exchanger on Furnace
Here is what you get with the AC Unit:
One installed Goodman GSX16 16 Seer Air Conditioner /w Evaporator coil, pad/bracket, electrical connections.
Comes with permit and inspection fees
Ecobee 5 Thermostat or Nest Thermostat
UV Light Coil Purifier
10 year Parts/Labour/Compressor on Air Conditioner
You can bid by listening to TSN 1260 and calling 

780.444.1260

or text 101260 between 2-6 p.m. today in support of the Christmas Bureau.
Recently by Jason Gregor: