GDB 27.0: Trending in the Wrong Direction (7pm MT, SNW)
Photo credit:Perry Nelson-USA TODAY Sports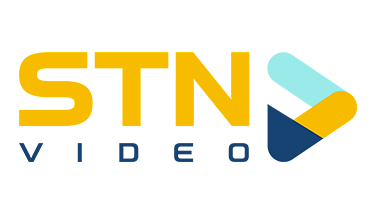 Edmonton scored 38 goals, including 20 at 5×5 in their first nine games this season. They were 8-1 and outscored opponents 38-23.
They went 5-4 in their next nine, scoring 29 goals (18 at 5×5) and allowing 31.
In their previous eight games, they went 3-5 and were outscored 26-21. And they've only scored 12 goals at 5×5.
Their 5×5 production has slowed down immensely, as has their entire offence, and they are now 16th in 5×5 goals per game at 1.92 goals/game. It is no surprise they haven't scored first once during their current five-game losing skid. The lack of offence has led to them playing from behind and as Dave Tippett likes to say "chasing the game."
Words won't change their fortunes. Actions will, and the entire group needs to be hungrier around the net, but any contribution would be welcome from the bottom six. Their lack of offence is dreadful. D-R-E-A-D-F-U-L.
They haven't scored a goal in eight games. Hockey is very much a team game and when you have two lines that produce nothing, your odds of winning plummet.
@Colton Sceviour, @Derek Ryan and @Devin Shore have combined for two goals in 51 games. They could be a line again tonight.
Tyler Benson has none in 11 games.
@Kyle Turris, one in 15.
@Warren Foegele two in 26.
Ryan McLeod three in 18.
@Zack Kassian four (one when on the top line) in 22 games.
Only Kassian and McLeod are on pace to hit double digits. It is a major issue, and it has become even more dire when you add in Ryan Nugent-Hopkins (three goals). That isn't enough production from seven forward slots, and Kailer Yamamoto doesn't even have one shot on goal in the past five games — and he's played the third most minutes among forwards at 5×5.
I didn't expect Edmonton's bottom-six to be dominant, but they shouldn't be this anemic either. When things are dire I wouldn't rule out anything. Here are some things that might help.
Parents call their sons and tell them they will get a hamburger after the game if they score.
Video coach has two minutes with each forward and only shows him clips of him scoring goals while their favourite song plays.
Watch Youngblood before going down for pre-game nap.
Drive a different way to the rink.
Have a new pre-game meal.
Each player tries a new stick.
In warmup, take the old stick and pass to a fan in the crowd (good karma).
Ask Jobu for help.
Start McDavid line.
LINEUPS…
Draisaitl– McDavid – Kassian
Foegele – RNH – Puljujarvi
Benson – Turris – Yamamoto
Shore – Ryan – Sceviour
Nurse – Bouchard
Keith – Ceci
Niemelainen – Barrie
Koskinen
Kyle Turris was rotating in the McLeod line in practice yesterday and Dave Tippett said they might have to tweak the bottom two lines. Ryan McLeod has been placed in COVID protocol, so we could see Kyle Turris centering Yamamoto and Benson. He rotated in on that line yesterday. Or Tippett moves Shore to the middle with Yamamoto/Benson and moves Sceviour to left wing on the fourth line.
Maple Leafs 
Kerfoot – Tavares – Nylander
Bunting – Matthews – Kase
Engvall – Kampf – Mikheyev
Clifford – Seney – Simmonds
Reilly –  Brodie
Muzzin – Liljegren
Dermott – Holl
Campbell
Toronto is 8-1 all time at Rogers Place. They love playing here, but they skate into Edmonton leaking goals. They've allowed 22 goals in their past five games, but managed to go 2-2-1. Scoring goals isn't a problem for the Maple Leafs as they've scored 19 in this span.
The league's top-two power plays will be on the ice. Edmonton has 26 goals on 82 chances (in 26 games), while Toronto has 25 goals on 82 opportunities (29 games). Toronto's PP has been on fire lately scoring two PP goals in each of their last five games. They are 10-for-18 in that span. Edmonton needs to be disciplined tonight and very alert when on the PK.
WHAT THEY'RE SAYING…
Toronto and Edmonton always have this matchup circled on their calendars, especially McDavid and 

Auston Matthews

. McDavid, against his hometown team, has 25 points (8G, 17A) in 18 games, while Matthews has 11 points (8G, 3A) in 13 games vs. the Oilers.

"It's always fun, it's always a challenge," said Matthews after practice on Monday. "I think, for us, it's always exciting to get up for that. This team [Edmonton] has obviously been rolling this year and they got some pretty good players on the other side that you gotta be aware of every time you're out on the ice."

Another player who always looks forward to these games is Dermott. Back in junior, the 24-year-old was teammates with McDavid, so he understands the test that might come tonight.

"I think you'd be pretty stupid to take a night easy on these guys," Dermott said after Monday's practice. "Just by looking at their lineup and looking at what they're capable of doing, you gotta show up every night or else there'd be some nice TSN highlights on you the next morning. So you want to come out hard against these guys. We had some good battles last year against them that I feel like really gave our team some confidence against a good opponent."
TONIGHT…
Photoshop: Tom Kostiuk
GAME DAY PREDICTION: The pain continues for one more game. Oilers lose in OT 4-3.
OBVIOUS GAME DAY PREDICTION: Draisaitl and Matthews each score a goal.
NOT-SO-OBVIOUS GAME DAY PREDICTION: The Derek Ryan line scores a goal.
MONTH OF GIVING…
Thank you to Martin for his awesome bid of $12,000 on the FBN crop marketing package.
DAY 11: Two great packages.
Package #1: Shopping Spree
A $2500 gift card from the Brick
Pair of seats to Oilers/Leafs game (section 124, row 23).
Package #2: Golf and Hockey
You can bid by listening to TSN 1260 and calling 

780.444.1260

 or text 101260 between 2-6 p.m. today. 
Proceeds will help out The MS Society and Operation Friendship Seniors Society.
Find out why so many people are using Dominion Lending Centres #1 broker in Canada. We are paid by the banks on the size of the mortgage, not the interest rate, so we try to get you as low as rate as we can. Whether it is a purchase, renewal or refinance, 
contact us
 to see what we can do to help!
Recently by Jason Gregor: