GDB 11.0: Stuart Skinner Starts (5:30pm MT, SNW)
Photo credit:Perry Nelson-USA TODAY Sports
Stuart Skinner gets his second NHL start, and first on the road, tonight in Detroit. The 78th pick in the 2017 draft defeated the Ottawa Senators in his NHL debut on January 31st. He allowed five goals in the win, but spending a month with the Oilers showed him he needed to improve his conditioning and work on some small technical stuff this off-season.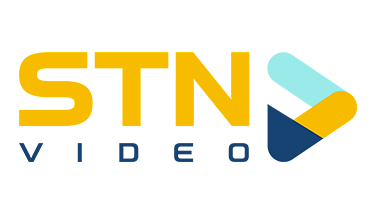 Skinner, like most young players, found a new level of conditioning and training this off-season. He also worked on narrowing his stance. Those two things have helped him, and he believes he is ready to play at the NHL level. Skinner came to training camp in great shape and performed well in his four pre-season appearances. He was excellent in his only full game in Seattle on October 1st. He stopped 39 of 41 shots in a 2-1 loss in OT. He was the only reason the game went to overtime.
Skinner performed well, but so did Mikko Koskinen and Mike Smith, so Skinner was reassigned. Next season Skinner requires waivers to be sent to the AHL, so tonight he is not only showcasing himself for the Oilers but also the rest of the NHL. This is a great opportunity and Skinner has been patiently waiting to get his first start this season since he was recalled October 20th.
Head coach Dave Tippett is excited for his young goalie.
"Last year there was no training camp, no exhibition games," said Tippett. "Basically it was (his) first NHL game out of the blue and you didn't know what you were going to get. Now he has a body of work — training camp, exhibition games — and he's played very well. From a coach's standpoint, you have an idea of what you are going to get, while last year was a crapshoot."
Skinner, and the Oilers, enter tonight feeling much more confident in what Skinner can bring. He just needs to play like he did in the pre-season and he should give Edmonton a chance to win.
LINEUPS…
Draisaitl – McDavid – Puljujarvi
Hyman – RNH – Kassian
Foegele – Ryan – Yamamoto
Perlini – McLeod – Sceviour
Nurse – Bouchard
Keith – Ceci
Koekkoek – Barrie
Skinner
Ryan McLeod and Colton Sceviour draw in for the injured Devin Shore while Kyle Turris is a healthy scratch. "He (McLeod) didn't have a great training camp," said Tippett. "He went down to the minors and got a lot of playing time. He is a good young player. He just has to continue to learn. He has a good skill set, skates very well and we will give him another opportunity and hope he runs with it."
Tippett spoke about the next step McLeod needs to take.
"He is a good skater and handles the puck well, but the next step is creating chances, shooting the puck, getting to areas for rebounds which allows his skillset to maximize what they are doing. You see a lot of young players go through it. He is in the process of trying to push forward. We will get to see him for a second time around this year and hopefully he plays well.
Tippett and Jim Playfair will start Evan Bouchard with Darnell Nurse. They are really high on Bouchard, but he and Tyson Barrie could switch partners at any point depending how well one of them is playing. It is a good situation to be in.
McDavid could slot in fifth on this impressive list of players quickest to 600 points. He has 596 points in 417 games played.
Player                    GP to reach 600 points.
Wayne Gretzky         274
Mario Lemieux          323
Peter Stastny            394
Mike Bossy                400
McDavid                     ???
Jari Kurri                    419
Eric Lindros               429
Sidney Crosby          430
Bryan Trottier           435
Denis Savard            444
Dale Hawerchuk       453
He could beat Jari Kurri by one game if McDavid has a four-point night. Last year he had 4+ points seven times, which was one out of every eight games. He hasn't had a four-point night yet this season, so don't rule it out.
Red Wings
Bertuzzi
– 
Larkin
– 
Raymond
Zadina
– 
Suter
– 
Fabbri
Namestnikov
–
Rasmussen
– 
Erne
Smith
– 
Stephens
–
Gagner
Leddy
–
Hronek

Staal
– Lindström
Nedeljkovic
Tyler Bertuzzi is off to a great start for Detroit with 9-6-15 in 10 games. He and rookie Lucas Raymond (14 pts) have been excellent offensively for the Wings. I assume we will see the Wings' top line go up against the big dogs of the Oilers. Lots of offence on the ice, and I'm looking forward to watching these two lines go head to head.
The Red Wings have been shorthanded the 9th most times this season averaging 3.46 times shorthanded per game. And they've allowed 13 goals on 45 kills (71.1%). A bad combination when facing the NHL's most lethal power play.
WHAT THEY'RE SAYING…
The Detroit Red Wings are off to a surprising start to the 2021–22 campaign. Now, it's time for them to take a test.

Standardized tests may not exist in the National Hockey League, but the Edmonton Oilers have certainly set an impressive standard early in the season. Led by superstars 

Connor McDavid

 and 

Leon Draisaitl

, the Oilers currently rank second in the entire NHL with a 9-1-0 record.

Detroit has an impressive duo of its own in 

Lucas Raymond

 and 

Moritz Seider

, who respectively rank first and second in the NHL's rookie scoring race. There's also 

Tyler Bertuzzi

, who places third (behind @Alex Ovechkin and Draisaitl) on the NHL's goal-scoring leaderboard with nine in 10 games.

Even with its surprising newcomers and surging stars, Detroit merely ranks fourth in the Atlantic Division with a 6-5-2 record. Of course, they managed to take the 10-1-1 Florida Panthers to overtime on Oct. 29. Perhaps they can do something similar — or better — against the Oilers.
TONIGHT…
Photoshop: Tom Kostiuk
GAME DAY PREDICTION: Edmonton continues its pace of win five, lose one. They win five in a row for the second time this season with a 5-2 victory.
OBVIOUS GAME DAY PREDICTION: McDavid (14), RNH (14) and Draisaitl (13) each pick up assists and remain top-three in the NHL in helpers. RNH extends his assist scoring streak to 10 games and becomes the 65th player in NHL history to have an assist-streak of 10+ games. McDavid and Draisaitl have never had a 10-game assist streak.
NOT-SO-OBVIOUS GAME DAY PREDICTION: Kassian scores his first goal against Detroit. A tap in around the crease.
Looking to up your fantasy hockey game? DailyFaceoff has the tools you need for both daily and season-long fantasy leagues, including a lineup optimizer, daily projections, and a whole lot more. 
Sign up for the DailyFaceoff tools here.
Recently by Jason Gregor: