GDB 60.0: A Game To Dominate (7pm MT, SNW)
Photo credit:Rick Osentoski-USA TODAY Sports
Oilers fans know better than most what an overmatched hockey club looks like. From 2010-2015 the Oilers were that team, especially later in the seasons. The players didn't quit, but rarely did they have the skillset to match their opponents, and it led to long nights in March and April.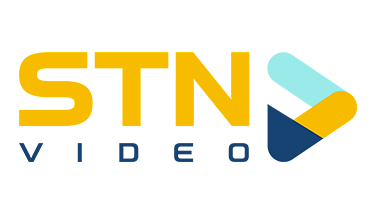 The 2022 Detroit Red Wings are just like the 2010-2015 Oilers. They have a few young, highly skilled players, but the overall talent level of the group isn't good enough to compete.
The Wings are 2-7-1 in their last 10 games. They've been outscored 53-29. Their power play has six goals on 33 chances (18.2%), but their penalty kill has allowed 13 goals on 22 kills (40.9%). At 5×5 they've been outscored 38-22.
It has been an ugly month, and tonight they face an Oilers team that is starting to get healthy and regain its confidence. Tonight the Oilers need to show no mercy. This is a game they should dominate.
The Oilers have better forwards, better overall defence and Mikko Koskinen is playing much better than either Detroit netminder.
Since February 14th, Koskinen is 5-1-1 with a .924Sv% and 2.43 GAA. In that same span Greiss is 1-3 with a .868Sv% and 4.91GAA while Alex Nedeljkovic is 1-4-1 with a .849Sv% and 5.00 GAA.
The Wings are allowing goals at a ridiculous rate, and @Connor McDavid, @Leon Draisaitl and the Oilers should be salivating over the possibility of breaking out offensively.
Detroit is playing out the string. In his last 13 games, McDavid has either had multi-point games or registered no points. He's scored two points in eight games, had three points in another and had zero points in the other four games. He's never had a three-point game against Detroit, but I sense one coming tonight.
McDavid only has one three-point game in his previous 37 games. He is due for a huge game and I see it happening tonight. The power play is due for a breakout game. The Oilers have had 32 power plays in their last seven games. They've done a good job of forcing teams to take penalties and tonight they need to make them pay by scoring with the man advantage. They haven't scored two power plays goals in a game since January 22nd v. Calgary when Evan Bouchard scored twice.
The Wings are struggling. They lack confidence and the Oilers need be ruthless. Don't let up. Score early and score often and dominate the Wings like the Oilers did a weakened Montreal lineup in late January.
Dominate Detroit. There is no reason not to.
LINEUPS…
Kane – McDavid – Yamamoto
McLeod – Draisaitl – Hyman
Foegele – Shore – Ryan
Archibald – Malone – Kassian
Nurse – Ceci
Keith – Bouchard
Broberg – Barrie
Koskinen
Same lineup as Saturday
v. Tampa Bay
. Jesse Puljujarvi is getting closer and is a possibility for Thursday. Kris Russell is skating with the group, but won't play this week according to Jay Woodcroft. Ryan Nugent-Hopkins is skating on his own and Woodcroft is hopeful he can join the team's practice next week.
Red Wings
Namestnikov
  –
Larkin
 – 
Raymond
Vrana
– Veleno –  
Gagner
Erne –Suter – Zadina
Smith
– 
Rasmussen
– Hirose
Oesterle
 – 
Hronek

Staal
– Stetcher
Greiss
@Tyler Bertuzzi is second on the Wings with 24 goals and 47 points, but he doesn't play in Canada due to being unvaccinated. @Robby Fabbri is out with an injury, so two of their top-five scorers are out. Dylan Larkin has had a very good season, 27-30-57 for the Wings, but they don't have a good enough supporting cast, especially without Bertuzzi and Fabbri.
TONIGHT…
Photoshop: Tom Kostiuk
GAME DAY PREDICTION: Oilers score six goals at home for the fourth time this season and skate away to a 6-1 win.
OBVIOUS GAME DAY PREDICTION: Oilers score two power play goals.
NOT-SO-OBVIOUS GAME DAY PREDICTION: McDavid has a four-point night.
Find out why so many people are using Dominion Lending Centres #1 broker in Canada. We are paid by the banks on the size of the mortgage, not the interest rate, so we try to get you as low as rate as we can. Whether it is a purchase, renewal or refinance, 
contact us
 to see what we can do to help!
Recently by Jason Gregor: