GDB 11.0 Wrap Up: A brutal start sinks the ship as Oilers fall 4-2 in Detroit
Maybe they thought the game started at 7:30 mountain time? Final Score: 4-2 Red Wings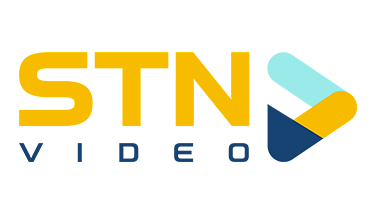 In my head, the Detroit Red Wings are a team that Edmonton needs to beat more often than not — it makes sense when you think about it logically — but I've also been an Oilers fan my entire life so I know how often 'gimme' games can end up as frustrating losses. If our boys were going to keep the good times rolling and extend the winning streak to five, they needed to make sure they were not looking ahead at Boston nor overestimating what the Red Wings are capable of doing if given the chance. Regardless of where they'll finish in the standings, this Detroit team has players that can score in bunches, and that always means trouble if you're not ready. They may have been playing its third game in four nights but the first two matchups in that stretch were both wins, which told me it would take a solid road game from the Oilers if they were planning to cash two points. And as we saw, the Red Wings were all over the Oilers early in this hockey game, and the only reason that they didn't find themselves down by more than a single goal was because of Stuart Skinner. Frankly, that first period was about as sloppy as we've seen in quite some time and I remember thinking that they had better get going or this thing was going to turn into a disaster.
After being lucky to make out of the first period down by only a goal, I was looking for the Oilers to hit the ice with a lot more jump and urgency. Basically, I needed to see more of the team that came back to
win over the Rangers
over the one that looked like a flashback to the Eakins era, ya dig? Unfortunately, that surge in energy never came, and the Oilers found themselves depending on their goaltender just to stay alive rather than battling back with any semblance of effort or execution. In fact, to say that the Oilers didn't generate Jack shit through 39 minutes would be insulting to our digestive systems. But then, just as we saw against New York, Jesse Puljujarvi narrowed the gap with a clutch goal to tilt the ice a little bit and rekindle our hopes for a comeback. Could they really do it? Two games in a row? So when McDavid scored in the opening moments of the third period to pull themselves back to within a goal, you could almost see the tides starting to turn. And as the period wore on, the Oilers poured on waves of pressure that made a tying goal seem inevitable, but the Red Wings did what they needed to weather the storm even if it meant clearing pucks off the glass for 10 straight minutes.
At the end of the day, the Oilers were flat through most of two periods and there aren't many NHL teams that will let you off the hook with a start like that. Let's just hope that was a one-off performance and that Thursday's game against Boston will be a little bit more like what we're used to.
The wrap.
THE BRIGHT SIDE
Just when all hope looked lost, Jesse Puljujarvi buried a breakaway chance with a top-shelf snipe to pull the Oilers back to within two goals (3-1) and set themselves up with a real chance to come back in the third.
Connor McDavid pulled the Oilers to within a single goal (3-2) after he took a feed from Darnell Nurse on the left side of the ice and ripped a wrister past Nedeljkovic down low. It was obviously a huge goal because it put the Red Wings back on the heels and the Oilers in a position to complete the comeback.
We were all wondering when Stuart Skinner would get his first start of the season, and tonight's game against the Red Wings provided that opportunity for the former 3rd round pick from 2017. Outside of the third goal — the unfortunate winner, as things turned out — I thought Skinner played incredibly well and was the main reason this game wasn't more out of hand earlier on in the night. Either way, I know he'll take some heat for the mistake on Larkin's goal but I would not say that this loss is on him at all, not even close. Skinner finished the night with 35 saves and a .923 save%.
The Oilers penalty kill was perfect tonight as the guys were able to kill off both of Detroit's chances with the man advantage.
Congratulations to Sam Gagner on 900 games played! The guy has had an amazing career and I will always cheer for him regardless of where he's playing. I wish he was still here, but I'm even happier that he's still in the NHL.
I know you've all been waiting very patiently for the section of the Wrap Up where I tell you that the Oilers won 52% of the faceoffs. Well, here it is.
THE FACE PALMERS
Vlad Namestnikov opened the scoring (1-0) after Sam Gagner (of course!) found him entering the zone with speed where he was able to make a move on Barrie and finish with a quick shot just outside the crease. It was one of those plays where the Oilers had an excellent chance to score at the other end of the ice but weren't able to score, which allowed the Red Wings to race back the other way and finish. Honourable mention goes to Tyson Barrie's weird flop defence on the play. Namestnikov extended the lead (2-0) with a second straight goal after parking himself in front of the net and knocking home a rebound after the point shot took a friendly bounce right to his stick.
Dylan Larkin threw some salt in the wound with a tap-in goal (3-0) after Stuart Skinner tried to play the puck near the goal line only to have his pocket picked by the Detroit captain. It was that kind of game, folks.
Moritz Seider sealed the deal with an empty-netter (4-2) late in the third period to nail the coffin shut.
This was an absolutely brutal start for the Oilers as they were outworked, outshot, and outscored through 20 minutes, which is not what we'd expect from a team that started the season with a 9-1 record.
Actually, the second period didn't get much better.
Actually, everyone was pretty bad and I feel like that needed another bullet to emphasize the point.
Risky Business DID NOT GO WELL for me tonight.
Is Evan Bouchard hurt? He seemed to be whiffing on pucks more than I've ever before? Weird.
For the fans of shots on goal, I am devastated to report that the Oilers were outshot by a 39-33 margin. We failed the Corskis.
Zack Kassian left the game with a lower-body injury and that's a tough loss because I actually thought Kass was starting to look more like himself over these last couple of weeks. I don't know what kind of black cloud is following him right now but it seems like every time he starts to play better he ends up on the shelf, and I hope this new injury doesn't keep him out for too long.
SCORING SUMMARY
#GOODCONTENT
Looking to up your fantasy hockey game? DailyFaceoff has the tools you need for both daily and season-long fantasy leagues, including a lineup optimizer, daily projections, and a whole lot more. 
Sign up for the DailyFaceoff tools here.