GDB 24.0 Wrap Up: At least we'll always have the dog play-by-play, Oilers fall 4-1 to Wild
That's the way she goes. Final Score: 4-1 Wild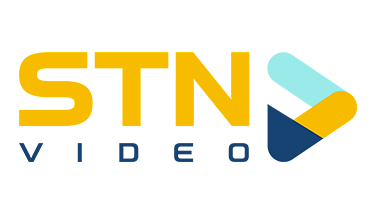 All afternoon, I was walking my house asking the Hockey Gords for a little support to help our beloved Edmonton Oilers understand that the hockey game started right at 7pm rather than whatever time it was when the third period got going. It was a small ask of the almighty and powerful Hockey Gords, but I felt like it was an important wish nonetheless. The concern, obviously, is that the Oilers couldn't get themselves going against two bad teams in the
Kraken
and
Kings
, and I didn't want to find out what would happen if they weren't ready to go against an actual playoff team. Yet, despite the warnings and chatter and everyone in the city knowing that the slow starts are a problem, the Oilers couldn't keep it together for more than a minute and 11 seconds before giving up a goal. Then, instead of getting pissed off and fighting tooth and nail to battle back, some sloppy defending in the defensive zone allowed the Wild to go up by a pair before the period was even halfway through. Another great start, boys. My sizeable list of complaints aside, the Oilers had a decent period in the offensive zone but they just couldn't find a way to get one through Talbot, making the first period an incredibly frustrating 20 minutes to get through.
Would they improve in the second and third? Short answer: they had to.
With a two-goal deficit staring them in the face, the Oilers didn't have much time to screw around and that meant getting to work as quickly as possible to start chipping away at the lead. They needed to shoot, they needed to hit, and they need to move their funkin feet. Then, as if by magic, the boys were skating with purpose and the ice started to tilt slightly in their favour to the point of finally getting themselves on the scoreboard with a big goal from Jesse Puljujarvi. Even though the Oilers weren't able to completely erase Minnesota's lead, the second period was easily the best one they had played since the three-goal outburst against
the Penguins last Wednesday
. It felt like something was coming, but what I wasn't so sure about was the execution. Down by a goal with 20 minutes to play, the Oilers needed to keep the pressure cranked to 12 in the hopes of cracking the code that was Cam Talbot. Try as they might, the Oilers just couldn't get anything past the goaltender and that gave the Wild the window they needed to tack on a pair of goals to extend their lead and coast to the finish line. At the end of the day, this loss wasn't because the Oilers necessarily played poorly but rather that they couldn't be ready to play from opening faceoff again. I mean, they were the better team for big chunks of the final 40 minutes and there are positives to that, but that's a really tough sell in a city that's had more than its share of moral victories.
The wrap.
THE BRIGHT SIDE
Jesse Puljujarvi pulled the Oilers back to within a single goal (2-1) after McDavid found him parked himself in the slot with just enough space to tee off on the captain's pass to his wheelhouse. To that point, the Oilers looked like they were starting to build something and it was very nice to see them get rewarded after a short stretch in the Minnesota zone.
The second period was one of the best the Oilers have played in quite some time and I don't understand why that can't be the standard that they hold for themselves? I know they only scored once but they were generating shots and chances at a rate we haven't seen a lot lately and I want more of it.
It's interesting to see Markus Niemalainen's responsibilities grow as he seems to be taking on more minutes in some tough situations. I still think he'll be going back to Bakersfield sooner than later, but I am very impressed by the way he's improved from game to game.
At least we won the Corskis, outshooting the Wild by a 39-26 margin.
The Oilers had a 65.12 and 52.23 xGF% in the second and third periods respectively, so that tells me that you also have to give some credit to Cam Talbot for playing very well.
I turned down tickets to this game and now I look like a genius.
THE FACE PALMERS
Another. Bad. Start. What else can you say after the team gives up two goals in less than eight minutes? Brutal.
Are you surprised that Joel Eriksson Ek was able to open the scoring (1-0) only 71 seconds into the hockey game? You're not, are you? Another garbage start for the Oilers.
To make matters worse, Marcus Foligno extended the lead (2-0) quick wrister after the Wild walked right into the Oilers' zone and Dumba found the 30-year-old winger wide open in the slot with a pass that he wasted no time in burying. I don't know what Kris Russell was doing on this play — he kinda bumped Foligno and then stopped skating — but it was not his finest moment.
The Wild restored their two-goal lead (3-1) on a beautiful passing play that carved up Edmonton's defensive coverage like a knife through butter before the puck eventually ended up on Viktor Rask's stick with an empty net to shoot at.
Demitri Kulikov scored the 4-1 dagger in the third period because of course he did.
Mikko Koskinen may have gotten tagged with five goals on Sunday night against but I really don't think that loss was all on him as some folks on social media tried to suggest. Against the Wild, however, I was looking for more from Koskinen since the team in front of him is certainly not playing at their best and they really needed their goaltender to bail them out more often than he was able. While Koskinen was able to settle in as the game went along, I'm sure he'd want at least one or two of the four goals back that he allowed even if they weren't exactly routine stops to make. Koskinen finished the night with 22 saves and a .846 save%.
Why did they get rid of the barking dog on the broadcast for a few minutes in the first period? Who's dog was that? Where was the dog? Why didn't it get a shift?
The power play had no power at all in this one as they went scoreless in five chances with the man advantage. No one can say the PP didn't have enough chances to make a difference.
The PK got tagged with another one goal on two shorthanded situations, and you can almost watch the confidence draining from the special teams right now.
Evan Bouchard leads the team in points by a defenceman but he didn't even get a sniff with the first unit on a night when the team went 0/5 and you have to wonder why that is.
Friends off, Cam Talbot. Friends off.
I regret to report that the Oilers won only 49% of the faceoffs. That's not horrible, but there's certainly room to improve.
SCORING SUMMARY
#GOODCONTENT
Looking to up your fantasy hockey game? DailyFaceoff has the tools you need for both daily and season-long fantasy leagues, including a lineup optimizer, daily projections, and a whole lot more. 
Sign up for the DailyFaceoff tools here.