Nothing Doing in Dallas
Photo credit:Timothy T. Ludwig-USA TODAY Sports
I'm not sure what @Darnell Nurse's salary next season has to do with the Edmonton Oilers coughing up a 3-2 lead in 24 seconds against the Dallas Stars Tuesday, but it was mentioned on social media as often as the fact Nurse and partner Cody Ceci didn't do enough to lock things down in a
5-3 loss
.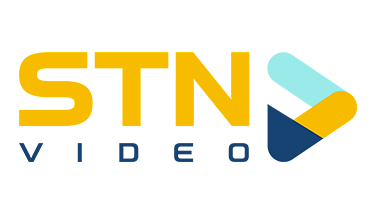 That's just how many people roll on Twitter, where overblown exasperation and outrage is standard. Where scope and context – like what actually happened against the Stars — gets lost in the "Nurse will have a
$9.25 million AAV for eight years
!!!!!!!" piling on and "That friggin Ken Holland should lose his job over this contract" drama. Sure.
There's no question the Oilers peed away two points they could use in the pursuit of a Western Conference playoff berth and that Nurse and Ceci were front and centre on goals by Roope Hintz and Denis Gurianov. That's a game, leading 3-2 with less than six minutes to play, good teams close out. No getting away from that. The power play has gone dry and got nothing on this trip. The PK is bad. Fair enough.
That said, the Oilers, who earned a point in a 3-2 overtime loss to the Colorado Avalanche in a barn-burner in Denver Monday, sit at 5-1-1 in their last seven games, 12-6-2 under Jay Woodcroft and 35-24-5 for 75 points, seventh in the conference. That's here and now. That's what matters. bUt ThAT nURsE cONtRAct.
WHAT THEY SAID
Nov 23, 2021; Dallas, Texas, USA; Edmonton Oilers right wing Kailer Yamamoto (56) and Dallas Stars defenseman John Klingberg (3) in action during the game between the Dallas Stars and the Edmonton Oilers at the American Airlines Center. Mandatory Credit: Jerome Miron-USA TODAY Sports
Ahead 1-0 on a goal by red-hot Kailer Yamamoto, the Oilers gave up goals by Jason Robertson and Joe Pavelski to fall behind 2-1. When Evander Kane and Leon Draisaitl scored 43 seconds apart to put the Oilers up 3-2, this looked like a three-point trip. Here's the
goal by Hintz
to tie the game 3-3 and the goal by Gurianov to put
Dallas up 4-3
.
On the 3-3 goal, Hintz took a feed in full stride and split Devin Shore and Yamamoto. On the Gurianov goal, I see Ceci caught up ice and Nurse on his belly doing a reasonable facsimile of Kris Russell. Stand up, man. Did Connor McDavid have a chance to get to Gurianov with another stride instead of gliding? What do you see?
"I think it's two good hockey teams that traded punch for punch," Woodcroft said. "It's disappointing the way it ended.
Obviously, we'd like to have that last six minutes or so back. Not our finest hour in that last six minutes. We're going to have to learn from it and move on."
From Nurse: "That's the swings of the game. It was a good building in there, good atmosphere. They made a couple good plays. They had good players make good plays in big moments, and we were unable to shut them down." Nurse played 20:47. Ceci logged 21:45.
THE BOTTOM LINE
"We're disappointed that we didn't walk out of here with points, but these are the types of games that we should expect as we head down the stretch.,"
said Woodcroft.
"Nobody's giving points away, especially teams fighting for playoff spots. They're punching back when they're down."
I'm not blowing off the importance of the points. I don't like the lack of composure and execution we witnessed in the final six minutes, Nurse included, but let's get a grip. The Oilers have 18 games remaining, and regardless of what his pay cheque is two or three years from now, Nurse will play an important part in those games against the toughest competition, as usual. First things first.
Previously by Robin Brownlee
Recent articles from Robin Brownlee