Oilersnation Power Rankings: Week 15
What's going on Nation Citizens?! I hope we are all having a better weekend after the Oilers snapped their seven game losing streak against the Flames on Saturday night!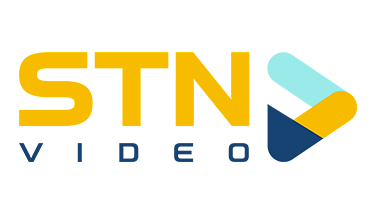 I want to keep all the positive energy and momentum so let's just forget about the game against the Florida Panthers earlier this week and get into all the positives from the BoA!
#3 – Koski 
What a whirlwind it's been with Oilers goaltending these last couple of months… to say the least. If I'm being honest, I do think we have a goaltending issue here in Edmonton but I don't think it ONLY comes down to goaltending.
When the last couple of months have looked like this, there is a problem within the organization, top to bottom, that needs to be addressed. We can't put all of the pressure and responsibility on one player.
It was amazing to hear Sportsnet analyst for Hockey Night in Canada and former NHL goaltender, Kelly Hrudey speak to the situation Koskinen is in and how the pressure can affect an athletes mental health. We never know what an individual may be going through and Hrudey did an excellent job of relating his own past experiences to what Koskinen may be dealing with at this moment in time. I think empathy in today's sport culture and society can go a long way and it was very admirable for Hrudey to speak to that during a Hockey Night in Canada intermission. Yes, these athletes are being paid a lot of money to do their job but they're also human. I think it's important to always remember that.
With that being said, Big Mikko came to play against the Calgary Flames and we love to see it! The netminder made 44 saves on the night and he was a big reason why the Oilers were able to not only snap their seven game losing streak but also Tippett's 13 game losing streak behind the Oilers bench.
Thoughts on the Oilers goaltending as of late? If you were Ken Holland for the day and you had the power to make some changes to the Oilers roster, what would you do?
#2 -Lamborghini Perlini!
One of my favourite things that I learned earlier this week about Brendan Perlini is that he's a nice guy with a positive attitude. Yes, we all know it's been a little bit of a tire fire here in Edmonton but it's always refreshing to see an Oiler talk to the media with a smile on his face and the right mindset.
Mindset is everything, right? Brendan Perlini has scored three goals in his last four games and you can't tell me there isn't a correlation between his positive attitude and his goalscoring.
Oilers fans were over the moon for Perlini when he netted his fourth goal of the season against the Flames.
Let's not forget the red hot preseason Perlini had … maybe he's finding his stride again? Could he be the answer for some depth scoring and momentum? Talk to me in the comments!
#1 – Bouch Bomb!
Hallelujah! Evan Bouchard literally owned the power play against the Flames! Fans have been screaming and begging for the rookie to be on the first power play unit for months now because they knew he would be a lethal weapon.
(Side note: slightly concerning that fans noticed this before coaching staff but I digress)
Honourable Mention: DRY-Saitl
The interview that took the hockey world by storms, ladies and gentlemen:
What are your thoughts on the exchange? Was Matheson's questioning legit? Did Draisaitl handle the situation well?