Oilersnation Power Rankings: Week 4
How we doing Nation Citizens? I'm just here doing a pulse check! Please talk to me in the comments because the Edmonton Oilers are 9-1-0 and finished off another super impressive week in the NHL! Who could have predicted this start? There is so much that happened in Week 4 so let's get to my top 5 favourite moments.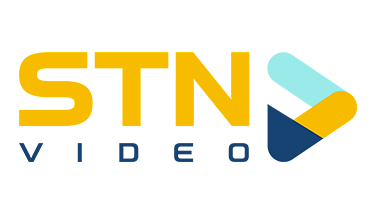 5. Romaine Calm and Lettuce Know
Ok, so as someone who is new to Edmonton, specifically the Northside, I have learned that donairs are rite of passage here. I have also learned that it's a very controversial topic that Edmontonians get very passionate about and I absolutely love it. 
But here's a question that took the Twittersphere by storm the other day:
"Does lettuce belong on donairs?"
Here is the inspired video with all the mixed reviews. Please weigh in on the conversation and let me know your thoughts on the "proper" way to eat a donair. This is very important. 
4. Kevin Lowe
It's only fitting to acknowledge and celebrate Kevin Lowe at No. 4 in Week 4 of our power rankings. The Edmonton Oilers honoured the defensive defenseman and their first-ever NHL draft pick on Friday night by retiring his jersey. He made headlines back in 1979 as the first goal scorer in Edmonton Oilers history and became an integral part of the Oilers dynasty helping them win five Stanley Cups. 
Whether you remember him most as a professional hockey player, head coach or general manager, we can all appreciate the career and legacy that Lowe created for himself here in Edmonton. 
Overall, it was an incredible night for fans and Kevin Lowe as his No. 4 jersey was raised to the Rogers Place rafters. What's your favourite memory? Tell me in the comments!
3. The Bison King
The Bison King has cracked the top 5 two weeks in a row now and it's very well deserved. 
In Week 4, Jesse Puljujarvi scored one goal against the Nashville Predators and two goals against the New York Rangers, maintaining the strong play we've seen from him all season long. But let's talk about his performance against the Rangers:
Puljujarvi scored the Oilers an important second goal to make it a 4-2 game which injected some life back into the team. He then managed to be in the right place at the right time to score his second of the night and tied the game 4-4 for the Oilers. Puljujarvi continues to impress and show that he belongs on the top line and a big part of the Oilers comeback has to do with his performance. All hail the Bison King!
Side note: I think Puljujarvi has been a machine on the ice but his personality is also infectious. Check out this behind-the-scenes clip of him and Zach Hyman having some fun before their post-game press conference. It seems as though he genuinely cares about the fans and is really enjoying himself this season. We love to see it!
Oh, and if you're looking for some Bison King swag, Oilersnation has you covered:
2. Franchise Record
Okay folks, It's time to join Ryan Whitney and jump on the Oilers bandwagon.
The Oilers are off to their best-ever start to a season after beating the Rangers on Friday night. 
I would also like to point out that Tyson Barrie's goal against the Rangers put the Oilers power play at 50% on the season which leads me to one question, could the Oilers have the best power play in NHL history? Our very own Tyler Yaremchuk called it back in the summer on Oilersnation Radio. Take a listen here. 
1. Connor McOMG
Ok, we all know the sorcery Connor McDavid pulled off to tie the game against the Rangers on Friday night but just in case you live under a rock, here you go:
In my opinion, this will be without a doubt the goal of the year in the NHL, and given its context, maybe Connor McDavid's best goal yet. Thoughts? I think his face says it all. 
My second favourite part about that goal? How Twitter exploded. 
Honourable Mention:
Let's give it up for Leon Draisaitl who could have had a hat-trick against the Preds but decided to pass the puck to Jesse Puljujarvi for an empty netter. One of my favourite things about this Oilers team is that they seem like one cohesive unit that wants to play for each other – a true recipe for success. Here's what Draisaitl had to say about his pass to Puljujarvi after the game. 
That's it for Week 4! You can find me in the comments!