The Day After: The Oilers battle back, but face all-too-familiar game one result
Photo credit:Isaiah J. Downing-USA TODAY Sports
A bad Edmonton Oilers performance in game one of the playoffs? Colour me surprised.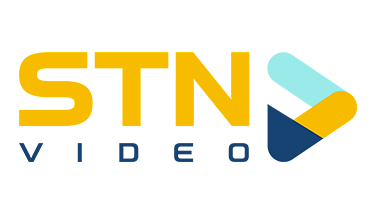 For the third time in these playoffs, the Oilers came out flat in game one falling to their foe. First, it was dropping a 4-3 game on home ice to the LA Kings. Then, it was an all kinds of crazy 9-6 loss to the Calgary Flames.
Last night? An 8-6 loss to the Colorado Avalanche.
Far from perfect, but much like in the first two, the Oilers fought like hell to get back into it. So much so that they managed to score three unanswered to push the game to 7-6 late, before Colorado found an empty net.
"To a man, we weren't good enough defensively," said Oilers head coach Jay Woodcroft. "You score six goals in a game you should win the game. For us, we know we can be better and we will be as we move forward here."
And you know what? I'll take his word for it.
Despite whatever the score says, as a whole, I still think the Oilers still played a rather strong game. They showed, at the very least, they can hang with this Avalanche team.
It was the small mistakes that proved to be costly for the Oilers, however.. Too many 2-on-1's allowed. Too many clean zone entries allowed. Too many broken plays. Far too few saves. Too little too late.
The good news is this team has been here before. They've been down 1-0 in a series, and they've come back to clean things up twice already. Will they be able to do it three times in a row?
"I think Colorado is a different animal. We have that experience," said Woodcroft. "The bottom line is we're going to have to elevate our game a little bit and it's on the defensive side of things but we're a confident group.
"That game right there, that's finished. We'll go over it, we're going to digest it, we're going to give our players something to hang their hats on. In the end, our thoughts and our concentration is onto game number two now."
And those things the Oilers can hang their hats on is the fact they were able to put up six goals against one of the strongest defensive teams in the league in their own building. Colorado gave up six goals or more four times in the regular season — one of them to Edmonton. They didn't win any.
So call it what it might be, a little bit of luck in the way of the Avalanche.
"We just have to be over top of them, match their speed, and myself personally, I didn't do that well enough," said defenceman Darnell Nurse. "As a team, we can do that a lot better just being aware of the speed, where it's coming from and reading the play.
"They're a good team, they're going to create a lot of offence. They have some special players. We're going to be better and that's on us to be ready for the next game."
The Oilers are still very much in this series and the truth of the matter is that the Oilers can play with this Avalanche team. They showed it in spurts last night whee they dominated points in the game offensively. But much like they have in the past, it's in their own zone where the buckling down really needs to take place.
If they can, this could be a long series. If they can't? Well, it's time to book those tee times.
I'd bet my money on the former.
Backhanders…
We got big on big. Colorado matched their top line of Valeri Nichuskin, Nathan MacKinnon and Gabriel Landeskog, along with their top pairing of Devon Toews and Cale Makar, against the McDavid line. McDavid outscored the forwards 2-1 at 5×5, but the defencemen outscored McDavid 1-2. Call it a wash, if you will.
Colorado went straight across everywhere else, too. The Ryan Nugent-Hopkins line saw the Kadri line, the Ryan McLeod line saw the Alex Newhook line, and the Ryan line saw the Helm line.
One thing that was a surprise to me was just how good the Oilers third line was, and how little they played. With Foegele-McLeod-Puljujarvi on the ice at 5×5 when adjusting for score and venue, the Oilers controlled 72.22 percent of the shot attempts, 84.75 percent of the expected goal share and 83.33 percent of the shot attempts. They played 6:37.
The Oilers fourth line, meanwhile, controlled 42.86 percent of the shot attempts, 39.07 percent of the expected goals and 20 percent of the scoring chances. They played 6:19.
Each line scored a goal at 5×5, and allowed a goal at 5×5.
Woodcroft and co. need to find a way to break away from this fourth line. It's great they were able to get a goal, but they've also been scored on six times when on the ice. Those aren't great numbers. When you have a third line producing like the Oilers' was last night, why not try and get them a few more minutes? I don't know how much better swapping in Devin Shore for Josh Archibald or Zack Kassian could be, but it can't be worse than what it's been.
---
Zach Laing is the Nation Network's news director and senior columnist. He can be followed on Twitter at
@zjlaing
, or reached by email at zach@oilersnation.com.
---