The Oilers Prospect Report: Bourgault scores! Savoie scores! Tullio scores!
Let's take a look around the Oilers prospect world, shall we? The top prospects all produced this week putting up good numbers across the board.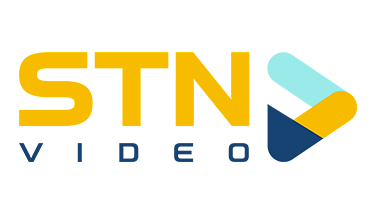 Even a couple of Condors are playing well for the big boys right now, with Ryan McLeod scoring his first NHL goal and Stuart Skinner exceeding expectations between the pipes. Skinner's extended stay with the Oilers has given not only him a chance to prove what he's worth but also a pair of goaltenders in Bakersfield, which we'll discuss shortly. 
Also, if there's anything more you'd like to see in these Prospect Reports hit me up on Twitter
@LiamHorrobin.
Here's what has been going on in the prospect world: 
Bourgault takes scoring race lead 
After back-to-back multi-goal games, Xavier Bourgault has taken the lead in the QMJHL scoring race with 30 points. The Oilers first rounder sniped two goals on Friday against the St John's Sea Dogs; then went on to score three more on Saturday versus the Acadie-Bathurst Titan. He could've had maybe five or six in that Saturday night matchup but was robbed by the Titan goaltender. Bourgault is such a dynamic scorer. Every goal he scored this past week was so different, which makes him a huge threat. Unfortunately, his six-game point streak ended on Sunday night after blanking against the Moncton Wildcats. 
Savoie returns with a bang.
Carter Savoie found the back of the net again for the University of Denver after going pointless in three straight against Boston College and the University of North Dakota. This was a great bounce-back weekend for the Oilers fourth-rounder with four goals and an assist versus Western Michigan. Savoie then was named the NCHC Forward of the Week for the second time this season. 
Condors goaltending improves
The goaltending in Bakersfield has been questionable since Stuart Skinner was called up to Edmonton. Ilya Konovalov and Olivier Rodrigue have struggled with consistency. Before this past week, the two had combined for only one game over a .900 save percentage. That changed over the week, with each of them having a great start. Konovalov had a .960 save percentage and allowed one goal against San Diego for his second win of the year. He, unfortunately, struggled in his next start allowing four goals on 27 shots versus San Jose. Rodrigue, too found his game with a .920 save percentage also against San Diego. Hopefully, the two young netminders can now start to find consistency in their games. 
Tullio stays HOT 🔥
Tyler Tullio keeps producing in the OHL. He's now up to five goals and 24 points on the season and is well on his way to smashing his career points total. Right now, he isn't scoring the way he did last year but is still finding ways to be productive in the passing game. Unfortunately, Tullio's 12 game point streak ended on Friday, but he got immediately back on track with two points against Niagara and then three versus Ottawa. The Generals forward is now tied for third in league scoring, and not too far behind him is his fellow Oilers prospect Matvey Petrov with 21 points in 16 games.
Quick Notes
Filip Engaras scored a goal and grabbed an assist against the University of Vermont over the weekend.

Philip Broberg had three assists in three games and had his first multi-point game versus San Diego. 

Graham McPhee buried his first two goals of the season. He scored in back-to-back games against San Diego and San Jose.
| | | | | | | | |
| --- | --- | --- | --- | --- | --- | --- | --- |
| | | | | Games Played | Goals | Assists | Points |
| AHL | | | | | | | |
| Cooper Marody | Bakersfield Condors | Forward | Season | 3 | 6 | 6 | 12 |
| | | | Last 7 days | 3 | 3 | 0 | 3 |
| Dmitri Samorukov | Bakersfield Condors | Defence | Season | 9 | 1 | 0 | 1 |
| 84th overall, 2017 | | | Last 7 days | 3 | 0 | 0 | 0 |
| Dylan Holloway | Bakersfield Condors | Forward | Season | 0 | 0 | 0 | 0 |
| 14th overall, 2020 | | | Last 7 days | 0 | 0 | 0 | 0 |
| Filip Berglund | Bakersfield Condors | Defence | Season | 11 | 0 | 2 | 2 |
| 91st overall, 2016 | | | Last 7 days | 3 | 0 | 1 | 1 |
| Graham McPhee | Bakersfield Condors | Forward | Season | 10 | 2 | 1 | 3 |
| 149th overall, 2016 | | | Last 7 days | 3 | 2 | 0 | 2 |
| James Hamblin | Bakersfield Condors | Forward | Season | 13 | 3 | 3 | 6 |
| | | | Last 7 days | 3 | 0 | 1 | 1 |
| Markus Niemelainen | Bakersfield Condors | Defence | Season | 13 | 1 | 2 | 3 |
| 63rd overall, 2016 | | | Last 7 days | 3 | 0 | 0 | 0 |
| Michael Kesselring | Bakersfield Condors | Defence | Season | 10 | 1 | 1 | 2 |
| 162nd overall, 2018 | | | Last 7 days | 2 | 0 | 0 | 0 |
| Ostap Safin | Bakersfield Condors | Forward | Season | 8 | 0 | 0 | 0 |
| 115th overall, 2017 | | | Last 7 days | 2 | 0 | 0 | 0 |
| Philip Broberg | Bakersfield Condors | Defence | Season | 13 | 0 | 10 | 10 |
| 8th overall, 2019 | | | Last 7 days | 3 | 0 | 3 | 3 |
| Philip Kemp | Bakersfield Condors | Defence | Season | 7 | 0 | 1 | 1 |
| 208th overall, 2017 | | | Last 7 days | 0 | 0 | 0 | 0 |
| Raphael Lavoie | Bakersfield Condors | Forward | Season | 13 | 0 | 3 | 3 |
| 38th overall, 2019 | | | Last 7 days | 3 | 0 | 0 | 0 |
| Ryan McLeod | Bakersfield Condors | Forward | Season | 7 | 1 | 4 | 5 |
| 40th overall, 2018 | | | Last 7 days | 0 | 0 | 0 | 0 |
| Tim Soderlund | Bakersfield Condors | Forward | Season | 1 | 0 | 0 | 0 |
| | | | Last 7 days | 0 | 0 | 0 | 0 |
| Vincent Desharnais | Bakersfield Condors | Defence | Season | 13 | 1 | 3 | 4 |
| 183rd overall, 2016 | | | Last 7 days | 3 | 0 | 1 | 1 |
| William Lagesson | Bakersfield Condors | Defence | Season | 11 | 0 | 2 | 2 |
| 91st overall, 2014 | | | Last 7 days | 3 | 0 | 1 | 1 |
| | | | | | | | |
| | | | | Games Played | GAA | SV % | |
| Ilya Konovalov | Bakersfield Condors | Goaltender | Season | 6 | 3.11 | 0.867 | |
| 85th overall, 2019 | | | Last 7 days | 2 | 2.55 | 0.893 | |
| Olivier Rodrigue | Bakersfield Condors | Goaltender | Season | 6 | 3.41 | 0.853 | |
| 62nd overall, 2018 | | | Last 7 days | 1 | 2 | 0.92 | |
| | | | | | | | |
| | | | | Games Played | Goals | Assists | Points |
| | | | | | | | |
| Europe | | | | | | | |
| Maxim Berezkin | Lokomotiv Yaroslav (KHL) | Forward | Season | 22 | 0 | 1 | 1 |
| 138th overall, 2020 | | | Last 7 days | 1 | 0 | 0 | 0 |
| Maxim Denezhkin | Lada Togliatti (VHL) | Forward | Season | 23 | 6 | 13 | 19 |
| 193rd overall, 2019 | | | Last 7 days | 2 | 0 | 1 | 1 |
| Jeremias Lindewall | Modo Hockey (Sweden) | Forward | Season | 14 | 0 | 3 | 3 |
| 200th overall, 2020 | | | Last 7 days | 2 | 0 | 0 | 0 |
| Aapeli Räsänen | KalPa (Liiga) | Forward | Season | 23 | 4 | 8 | 12 |
| 153rd overall, 2016 | | | Last 7 days | 1 | 0 | 0 | 0 |
| Patrik Siikanen | JVP (Liiga) | Forward | Season | 19 | 5 | 3 | 8 |
| 195th overall, 2018 | | | Last 7 days | 0 | 0 | 0 | 0 |
| | | | | | | | |
| NCAA | | | | | | | |
| | | | | | | | |
| Skyler Brind' Amour | Quinnipiac Univ | Forward | Season | 12 | 1 | 3 | 4 |
| 177th overall, 2017 | | | Last 7 days | 4 | 0 | 1 | 1 |
| Filip Engaras | University of New Hampshire | Forward | Season | 11 | 3 | 3 | 6 |
| 169th overall, 2020 | | | Last 7 days | 2 | 1 | 1 | 2 |
| Tomas Mazura | Providence College | Forward | Season | 4 | 1 | 0 | 1 |
| 162nd overall, 2019 | | | Last 7 days | 0 | 0 | 0 | 0 |
| Luca Munzenberger | University of Vermont | Defence | Season | 8 | 0 | 2 | 2 |
| 90th overall, 2021 | | | Last 7 days | 2 | 0 | 0 | 0 |
| Carter Savoie | University of Denver | Forward | Season | 10 | 10 | 7 | 17 |
| 100th overall, 2020 | | | Last 7 days | 2 | 4 | 1 | 5 |
| | | | | | | | |
| OHL | | | | | | | |
| | | | | | | | |
| Matvey Petrov | North Bay Battalion | Forward | Season | 16 | 12 | 9 | 21 |
| 180th overall, 2021 | | | Last 7 days | 2 | 2 | 1 | 3 |
| Tyler Tullio | Oshawa Generals | Forward | Season | 15 | 5 | 19 | 24 |
| 126th overall, 2020 | | | Last 7 days | 3 | 2 | 3 | 5 |
| | | | | | | | |
| QMJHL | | | | | | | |
| | | | | | | | |
| Xavier Bourgault | Shawinigan Cataractes | Forward | Season | 16 | 15 | 15 | 30 |
| 22nd overall, 2021 | | | Last 7 days | 3 | 5 | 0 | 5 |
| | | | | | | | |
| USHL | | | | | | | |
| | | | | | | | |
| Shane Lachance | Youngstown Phantoms | Forward | Season | 14 | 1 | 1 | 2 |
| 186th overall, 2021 | | | Last 7 days | 2 | 0 | 0 | 0 |
| | | | | | | | |
| WHL | | | | | | | |
| | | | | | | | |
| Jake Chiasson | Brandon Wheat Kings | Forward | Season | 0 | 0 | 0 | 0 |
| 116th overall, 2021 | | | Last 7 days | 0 | 0 | 0 | 0 |
| Max Wanner | Moose Jaw Warriors | Defence | Season | 16 | 0 | 4 | 4 |
| 212th overall, 2021 | | | Last 7 days | 2 | 0 | 0 | 0 |
Recent articles from Liam Horrobin