Top Ched: Using the DailyFaceoff Lineup Optimizer to maximize Saturday's NHL slate
Welcome to Top Ched, a new weekend piece where I break down the Daily Fantasy Sports (DFS) slate for the National Hockey League. First time hearing about DFS? No worries, let's get you tuned up.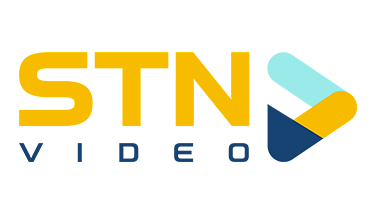 What is DFS?
Daily Fantasy Sports has been around in one form or another since 1990 when a number of newspapers in the United States opened a toll-free line to call and select teams to play. Since then, it has grown into a multi-billion-dollar industry.
In short, DFS is a type of fantasy sport where you get a limited salary to build a roster, or rosters, of players that play professional sports. When a certain thing happens on the field, court, golf pitch, racetrack or in our case, ice surface, points are accumulated. That accumulation of points can make you real money depending on the type of contest you enter.
It costs real money to play, but the prizes can be massive. Contest entries cost as low as 5 cents. My preferred app to do this on is FanDuel where you get a salary of $55,000 to select players to play in your lineups.
How do you play?
Well, there are a few ways to go about it. You can build your roster of players on your own by selecting two centres, two wings, two defencemen, a goaltender, and two utility players which can be any type of non-goaltending skater.
But here at The Nation Network, we have a new tool that will help you build lineups much easier: it's called the Daily Faceoff Lineup Optimizer. For a fee, you can sign up and get access to this tool that helps to generate the best possible lineups.
While I began playing DFS by generating my own single-game lineups, I've since begun using the optimizer to create multiple lineups every night. The prominent theory behind it is to maximize your potential to have entries in the money.
So how do we use the optimizer?
Once inside, you're greeted with the main page full of players that are playing on any given day or night. We're going to go to 'DFS Site' and let the optimizer know we are generating lineups for FanDuel and that it is our default DFS provider. We're going to play the main slate today, so we'll select that too.
Another great asset that comes with the Daily Faceoff optimizer is a 5×5 score report where we get to look at which lines have the best possible matchups at 5×5 where the majority of hockey is played.
When we build lineups, we want to create stacks by including multiple players from certain lines focusing on those who get powerplay time, too. We'll be building 10 lineups with the optimizer, so we'll get some of all of the following players.
Tonight, the top stacks are Toronto's first line of Michael Bunting, Auston Matthews and William Nylander. The Leafs, who take on the Buffalo Sabres tonight, have a pretty strong matchup.
The second and third best lines are both from Winnipeg. The model likes the second line of Kyle Connor, Pierre-Luc Dubois and Evgeny Svechnikov, and the first line of Nikolaj Ehlers, Mark Scheifele and Blake Wheeler. Winnipeg takes on the LA Kings tonight.
Fourth, we have the Pittsburgh Penguins' top line of Jake Guentzel, Jeff Carter and Bryan Rust, who match up well against the Ottawa Senators.
Back to the lineup generator, we're going to head to 'construction and 'team stacks' where we'll build out these stacks.
Stack A will be the Jets, and we're going to stack four players from their lineup with per-player settings. We get 400% to divvy up, so we're going to allocate 100% to both Connor and Ehlers who are also on the first powerplay unit. Scheifele and Dubois get 50% each, as do Wheeler and Svechnikov.
For both the Toronto and Pens stacks, each of the above players gets 100% value.
Back to the main team stacks screen, we have 100% value to divvy up between the stacks. We're going to maximize the Jets as both the top two lines have tons of value, so we'll get them into 50% of our lineups while giving the Penguins and Leafs players 25% each.
Switching to 'team preferences,' we want to make sure we're getting as many players from our stacks as possible. We want each lineup to have three Leafs, three Jets and two Pens players to maximize those stacks.
Lastly, on the main page, we'll punch each player's name into the search bar and click the heart beside their name to tell the optimizer we like those players lots and want them in our lineups.
On the main page, we'll tell the optimizer to generate 10 lineups and hit the generate button.
Boom! Now you have 10 of the best possible lineups you can. It's important to go through and check your lineups to make sure that the goalies divied out to your lineups are actually starting. You can use the
starting goalies page on DailyFaceoff.com
to make sure things are in order.
Setting the lineups
In order to get them into your FanDuel lineups, you need to 'export all' from the Lineup Optimizer. It creates a Excel spreadsheet with your lineups listed on them.
On the FanDuel website, find the game lobby you want to play and hit 'reserve without lineup' and enter the number of entries you want to play. Since today's example is with 10 lineups, that's what we put in. Head to the 'upcoming' screen on FanDuel, and select 'CSV edit.' Download the CSV template and open that, as well as your DFO Lineup Optimizer lines.
Copy and paste your lineups from the DFO Optimizer into the FanDuel template, then download them as a CSV.
Head back to FanDuel and upload that CSV file and there you have it, your entries are set!
It's always good to double-check the lineups on FanDuel as well and make sure things are proper. If there's a goalie in there that's not actually playing, you can replace him with the other goalie from that team for the same salary cost.
What's next?
Sit back, relax, and hope and pray that your lineup makes you some money.
There is alot to take in from today's article, but that's okay. It can be a slightly complicated process at the get-go and it's taken me a few days to ensure that everything gets set up properly.
If you have any questions, don't hesitate to reach out below.
Good luck!
---
Zach Laing is the Nation Network's news director and senior columnist. He can be followed on Twitter at
@zjlaing
, or reached by email at zach@oilersnation.com.
---