Weekly Rumours – The Quiet Days
Photo credit:Sergei Belski-USA TODAY Sports
Things are pretty quiet around the league right now. We got the big Matthew Tkachuk trade a few weeks ago and since then, there's basically been no news except a few teams and players settling to avoid arbitration.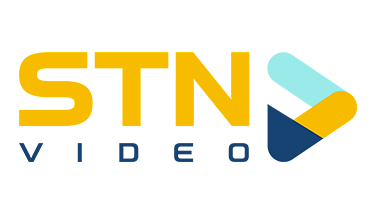 For the Oilers specifically, I applaud Ken Holland for avoiding arbitration with both Puljujarvi and Yamamoto. I really do think each player very well could have gotten more money from an arbitrator but Holland managed to solidify Puljujarvi's cap hit and increase the possibility of a trade. He also managed to lock up Yamamoto for an extra season, which is smart considering his cap hit is just over $3 million. 
Now, the Oilers are in a spot where they'll need to make a trade.
According to CapFriendly, the Oilers have eleven forwards, seven defensemen, and two goaltenders under contract. Ryan McLeod is still an unsigned RFA. They are currently $6 million over the cap but once they put both Smith and Klefbom on LTIR, they will have about $230k in cap space.
That is not enough money to sign McLeod and the team will need to add one or two depth forwards into the mix as well to fill out their roster. They'll need to move out at least $2-3 million.
The candidates are obvious: Warren Foegele, Jesse Puljujarvi, and Tyson Barrie.
Barrie feels like the least likely to move. They seem to value what he brings on the third pairing and the powerplay, even though Evan Bouchard could easily handle those minutes. He's overpaid for his spot and is the player I would be looking to move for a cheaper, more defensively responsible third pairing option but that seems unlikely.
I will say that Foegele feels the most likely to be traded. He's coming off a down year and is a little overpaid at $2.75 million for the role the team will need him to play, which is a fourth-line winger that doesn't really kill penalties.
The downside here is that there's a chance that the team either has to add a sweetener or just give him away for nothing, which is far from ideal. I hate the idea of selling low on a player and I think Foegele can bounce back next season. If you move him for nothing, you gain a very valuable $2.75 million in cap space though and you can probably replace his minutes for relatively cheap.
If they trade Puljujarvi, they would get something back. It might not be the biggest return, but I would guess that there's a team out there willing to give up a cheap roster player for Puljujarvi. The downside here is that Puljujarvi plays rightwing and the Oilers are pretty weak on that side with just him and Yamamoto. Now, Hyman or Kane could flip to that wing and I believe Foegele could as well, but it's not an ideal situation. 
If you move Puljujarvi, you need to make sure that you're either getting a right winger back or you have a player in free agency that you can sign.
Sportsnet's Jeff Marek has wondered about the possibility of Phil Kessel signing in Edmonton. After scoring 20 goals in 56 games in 2020-21, Kessel found the back of the net just eight times in 82 games last season. Now, if he came to Edmonton his spot would likely be in the top six and playing next to either McDavid or Draisaitl would increase his production. His shooting percentage also dropped down to 4.6% last season, which is over 6% lower than his career average. He should bounce back.
I like Kessel as a $1 million bet on a one-year deal, but if you swap Puljujarvi for Kessel straight up in the top six, you're not a better team. Far from it. There just isn't as much upside in the 36-year-old winger.
I wouldn't be surprised if the Oilers signed a veteran defenseman as well. I like the idea of Kris Russell coming back, but that's apparently not going to happen. Calvin De Haan is a very intriguing option and again, if he comes in around $1-1.5 million, I think he could be a really nice pickup for this team. He can play both sides of the ice and he's a solid veteran.
QUICK NOTES
There is a lot of talk about Nazem Kadri potentially signing with the New York Islanders. A move like that would require them to move out some money, but it would make sense. I'm stunned that Kadri hasn't found a new home yet.

I lowkey still wonder about the possibility of him going back to the Avalanche. Elliotte Friedman mentioned it as a possibility and just from glancing at their cap situation, if they moved on from a piece like Sam Girard, they would have enough money to pay close to market value for Kadri.

PK Subban apparently wants to play. If the Oilers traded Barrie, could Subban be a cheap, $1 million free agent option to take his minutes on the third pairing? I would prefer someone who's better in their own end personally but that kind of move would save the Oilers a lot of money.

I also wonder if Ken Holland reaches out to Danny Dekeyser's camp. Holland has a history of bringing in players that he knows from his Detroit days and Dekeyser certainly fits that bill. Again, it would need to be cheap because I don't think Dekeyser is an everyday player anymore.

The Arizona Coyotes are $1.5 million away from the salary floor. Certainly, something to keep an eye on.

The Red Wings, Stars, Sabres, Blackhawks, Islanders, and Ducks all have over $10 million in cap space. They could be trading partners for the Oilers if they need to move out a contract.
Recent articles from Tyler Yaremchuk