Weekly NHL Rumours – We got the first big deal of deadline season!
The Oilers are off to a fire start under their new head coach Jay Woodcroft and it's coming at a very important time for them. Tonight is a big game against the Anaheim Ducks and if they are able to extend the winning streak to four games, then they'll be just a few points back of the Vegas Golden Knights, with a game in hand.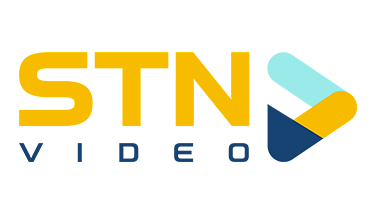 This season has been an absolute roller coaster for the Oilers but it's time to once again start talking about this team being a serious buyer at the trade deadline.
The Golden Knights added Eichel, the Flames made a big splash this week with the @Tyler Toffoli deal, and while the Oilers did add Evander Kane recently, I still think they should be looking to make one more big move before the deadline on March 21st.
Edmonton could still use a left-handed defenseman and of course a goaltender, but who's out there? Well, that's still not totally clear. Over the next month though we should have a better idea.
The first big deal of deadline season has gone down with the Flames getting Toffoli, when could we see the next? I'm not sure we'll have to wait that long.
THE CANADIENS WILL KEEP SELLING
Arpon Basu was on The Daily Faceoff Show earlier this week and was asked by Seravalli if Ben Chariot, who is injured and will miss the next week or so, had played his final game as a member of the Canadiens. Basu said no, but he added it was a soft no.
Basu added that the Canadiens had entertained the idea of jumping the market and trading Chariot earlier in the hopes that the return would be greater and that his injury could actually make that more likely.
Darren Dreger said on Insider Trading that the Blues, Bruins, and Rangers are all teams interested in Chariot
There was talk that the Flames wanted both Chariot and Toffoli but that obviously didn't happen.
The Canadiens are going to be open to moving a lot of pieces. They already have two first-round picks in the 2022 NHL Draft, which they are hosting, and they could probably get one for Chariot. They could also probably get first-rounders for Arturri Lehkonnen and Jeff Petry if they decide to move those two players.
Jeff Gorton and Kent Hughes could really set themselves up nicely if they play their cards right at this year's deadline.
THE GIROUX SWEEPSTAKES
It really feels like Claude Giroux is going to get moved. It's simply a matter of where. The Colorado Avalanche make sense and are interested, but Seravalli reported earlier this week that the St. Louis Blues could be a fit as well. You can catch his full take on it here:
The Minnesota Wild and Caroline Hurricanes are two contenders who would make sense as well. Elliotte Friedman also mentioned the Florida Panthers as a team to keep an eye on. I had figured they would be in the market for a defenseman since they've been connected to both John Klingberg and Jacob Chychrun, but it sounds like they are just ready to really go all-in at the deadline.
Giroux should get the Flyers a really good return though. A first-round pick and a top prospect are likely the starting point and it wouldn't surprise me if there was a conditional pick attached that was centred around whether or not Giroux resigns with whatever team he's dealt to. Giroux controls his future as well with a full no-movement clause. 
FLEURY TO VEGAS?
Seravalli also reported this week that there could be some potential for a Marc-Andre Fleury reunion with the Vegas Golden Knights. Now, this certainly wasn't Frank saying that it's a lock or that it's going to happen, but he was just pointing out that it sounds like the Golden Knights have had the conversation.
Robin Lehner has a torn labrum and it's believed that he will eventually need surgery. That could potentially wait until the offseason though, if it can't, well then Vegas is going to be on the hunt for a goaltender and that would be bad news for the Oilers.
Edmonton would greatly benefit from having it be a buyers market when it comes to goaltenders. If there aren't a lot of teams looking for help between the pipes, it would be easier for Ken Holland to make a move. 
Obviously, Edmonton isn't in the mix for Fleury but if Fleury were to land in Colorado or Washington, then another goalie could shake loose from those markets. That won't be the case if Fleury ends up in Vegas because Lehner is injured.
QUICK NOTES
Pierre LeBrun says that the Habs have interest in some Rangers prospects. That would make sense considering Jeff Gorton basically drafted most of their high-end prospects.

Darren Dreger says the Sabres could move defensemen Colin Miller and Robert Hagg. He added that Cody Eakin could get traded. I could see the Oilers liking Eakin as a fourth-line centre. Not sure if it's really a need for them right now though.

Elliotte Friedman has started openly wondering about the future of Patrick Kane. Frank Seravalli has done that in the past as well. That would be a MONSTER deal if it happened, although it wouldn't happen until the summer.

Sharks acting GM Joe Will on Tomas Hertl "Don't have any interest in doing anything outside of just working on the negotiation and signing him." We'll see if that's more than just saying the right thing in the media.

I wonder how many teams would be interested in Mark Giordano if the Kraken retain 50% of his salary. As a third pairing guy, I think there would be a few willing to pay for his services.
For the best selection, deals and service around, look no further than Sherwood Ford. They are well-known for their "Giant Advantage," and have been located in Sherwood Park since 2011. Their customers are important to and they firmly believe that the car shopping process should be fun and easy. That's why Sherwood Ford is dedicated to making it quick and easy to find the car you want and the financing you need. Whether you prefer to shop online or in-store, Sherwood Ford will tailor the shopping process to you and their no-hassle pricing policy makes things easy. 
Visit SherwoodFord.ca to get started today.
Recent articles from Tyler Yaremchuk